SHERIFF CARMINE MARCENO'S MARCH SAFETY & SECURITY TIP: USING YOUR VEHICLE'S ALARM SYSTEM FOR HOME AND PERSONAL SECURITY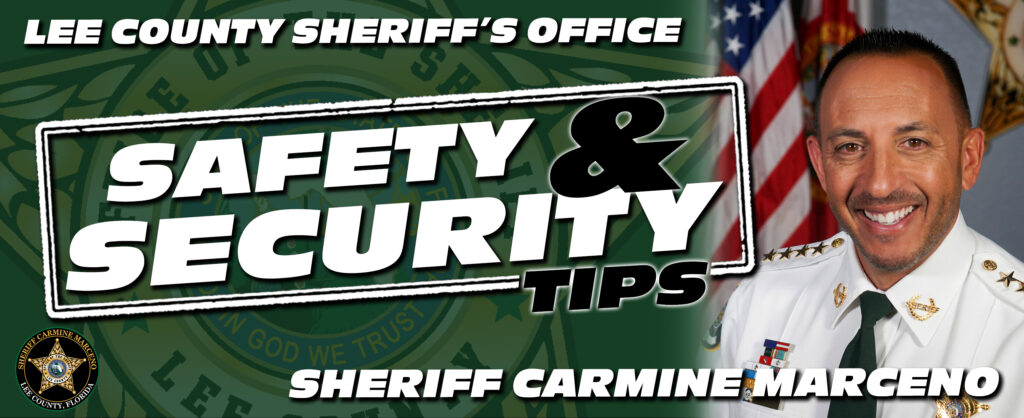 Burglary and robbery are, without question, crimes of opportunity. The concept of criminal opportunity consists of two components: an individual determined to commit a crime and conditions that make successful completion of the crime easy and likely.
In prior months, we have discussed measures that you can take to make conditions unsuitable for an easy break-in. Lighting, trimmed landscaping, locks, alarm systems, locked vehicles and security cameras have been presented as deterrents to criminal activity.
There are circumstances in which we have parked our vehicle in a distant, desolate or poorly-lit parking space and have concerns regarding our own personal safety. Mall parking lots, for example, tend to be seemingly endless and we are often forced to park at a great distance from entrances and populated areas.
Additionally, many of us utilize ATMs in isolated areas or after hours.
Consider this…
Vehicle remotes contain a "panic button" that allows you to instantly activate your car/truck alarm. If you have ever been woken by a neighbor's vehicle alarm, you know how the piercing noise and flashing lights attract attention.
And, attention is the very last thing that a thief, attacker or burglar wishes to deal with.
Keeping your vehicle remote nearby…whether on a table near your bed or in your hand while walking through a parking lot…gives you the immediate ability to draw attention and to thwart a criminal attempt.
By pressing the panic button on your remote, your vehicle's alarm system will activate causing lights to flash and emitting blaring sounds. In almost all cases this, in itself, will force criminals to flee. The alarm will continue to sound until you press the panic button for a second time.
Ensure that your remote is working properly and that batteries are replaced periodically.