Community Outreach Centers
Sheriff Carmine Marceno encourages his team to constantly engage with the community. He created the Community Response Unit, comprised of certified and civilian employees, to tackle this initiative full-time. This diverse unit has spearheaded the implementation of Sheriff Carmine Marceno's Community Outreach Centers throughout the county.
These centers play an intricate part in bridging the gap between law enforcement and the community it serves. Opportunities for residents, visitors, community groups, civic organizations, and businesses to meet and converse with agency members are available at these locations. Additionally, outreach centers give the public a chance to interact with agency assets for purposes of demonstration and presentation.


These centers also provide a venue to educate residents and visitors on topics such as crime prevention, personal safety, avoiding frauds and scams, and other law enforcement related matters. One popular program hosted by these centers is the Sheriff's Youth Activity League's Teen Driver Challenge.


Lee County Sheriff's Office Deputies often use these facilities for ancillary purposes such as paperwork, area checks, and attending special events.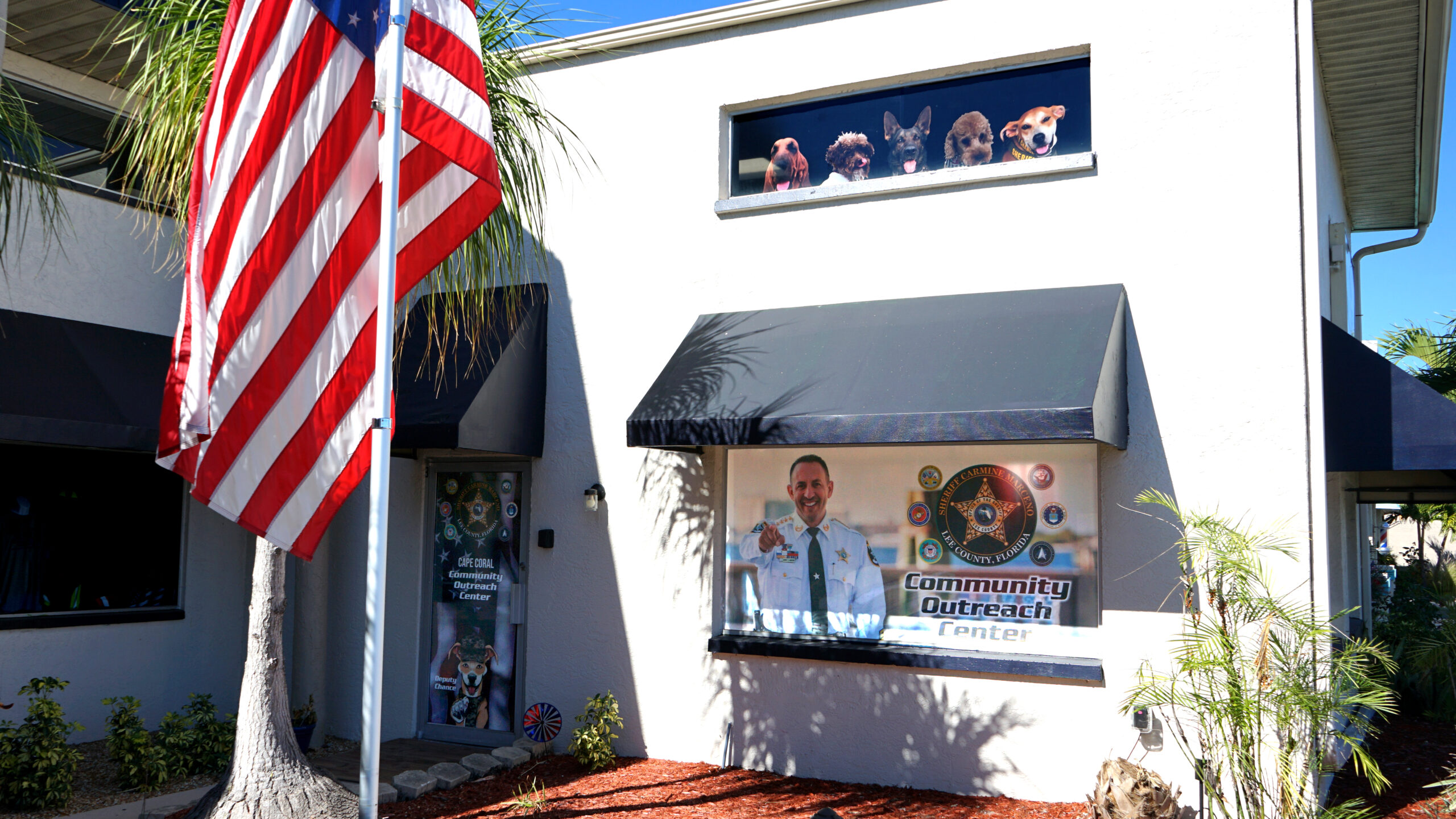 This outreach center is located at the Brotherhood of Heroes Museum and Resource Center.
Cape Coral
Address: 4522 Del Prado Blvd S
Operation Hours: Mon – Fri, 9am – 5pm | Sat, 10am – 2pm
CRU Coordinator: Colby Pickering
Phone: 239-980-9298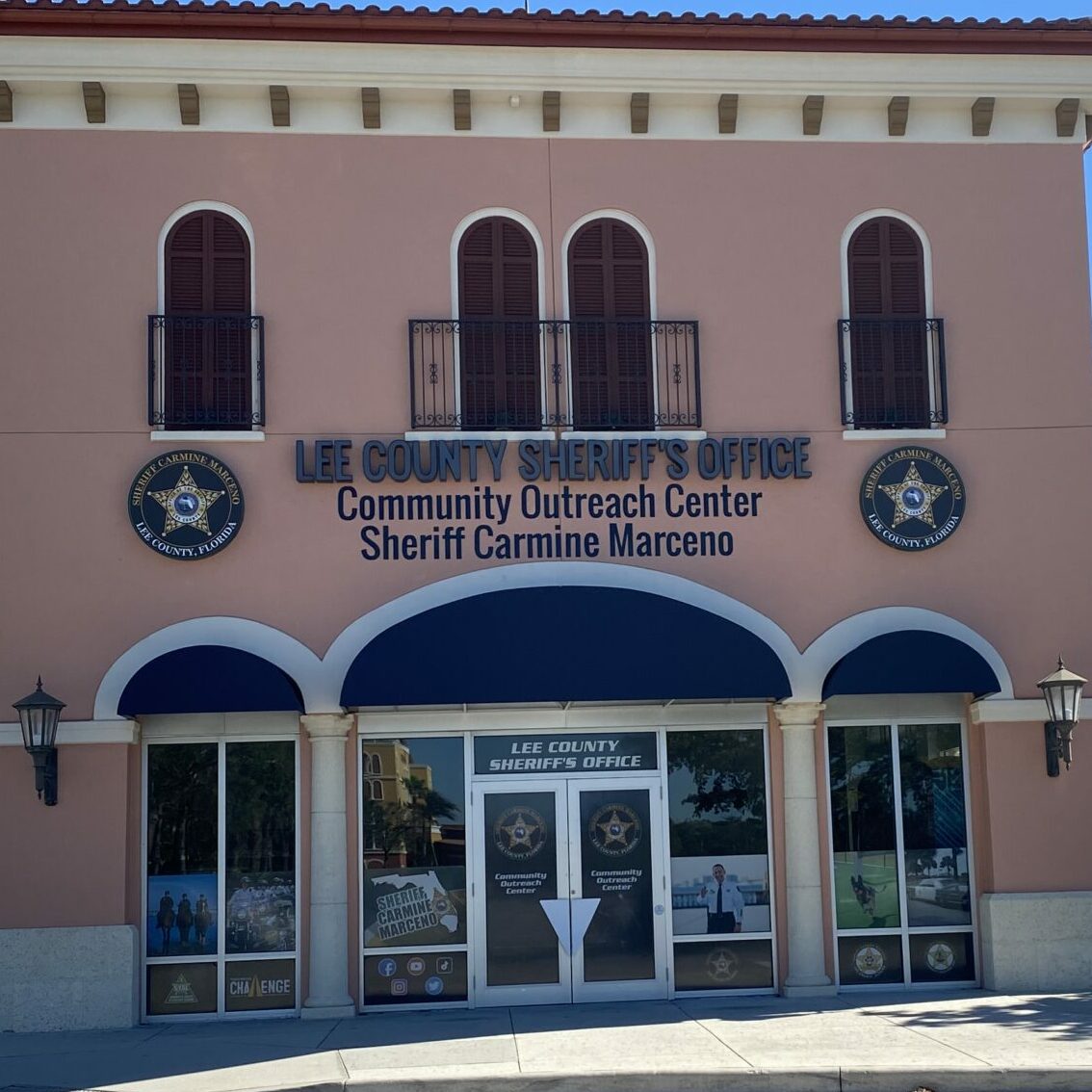 Coconut Point Outreach Center provides the residents of Lee County the opportunity to explore and get a hands on experience of the technology that Sheriff Marceno has implemented at the Lee County Sheriff's Office.
Coconut Point Mall
Address: 23140 Fashion Dr., Suite 111
Operation Hours: Mon – Fri, 10am – 6pm
CRU Coordinator: Shelby Bass
Phone: 239-258-3840 / 239-258-3841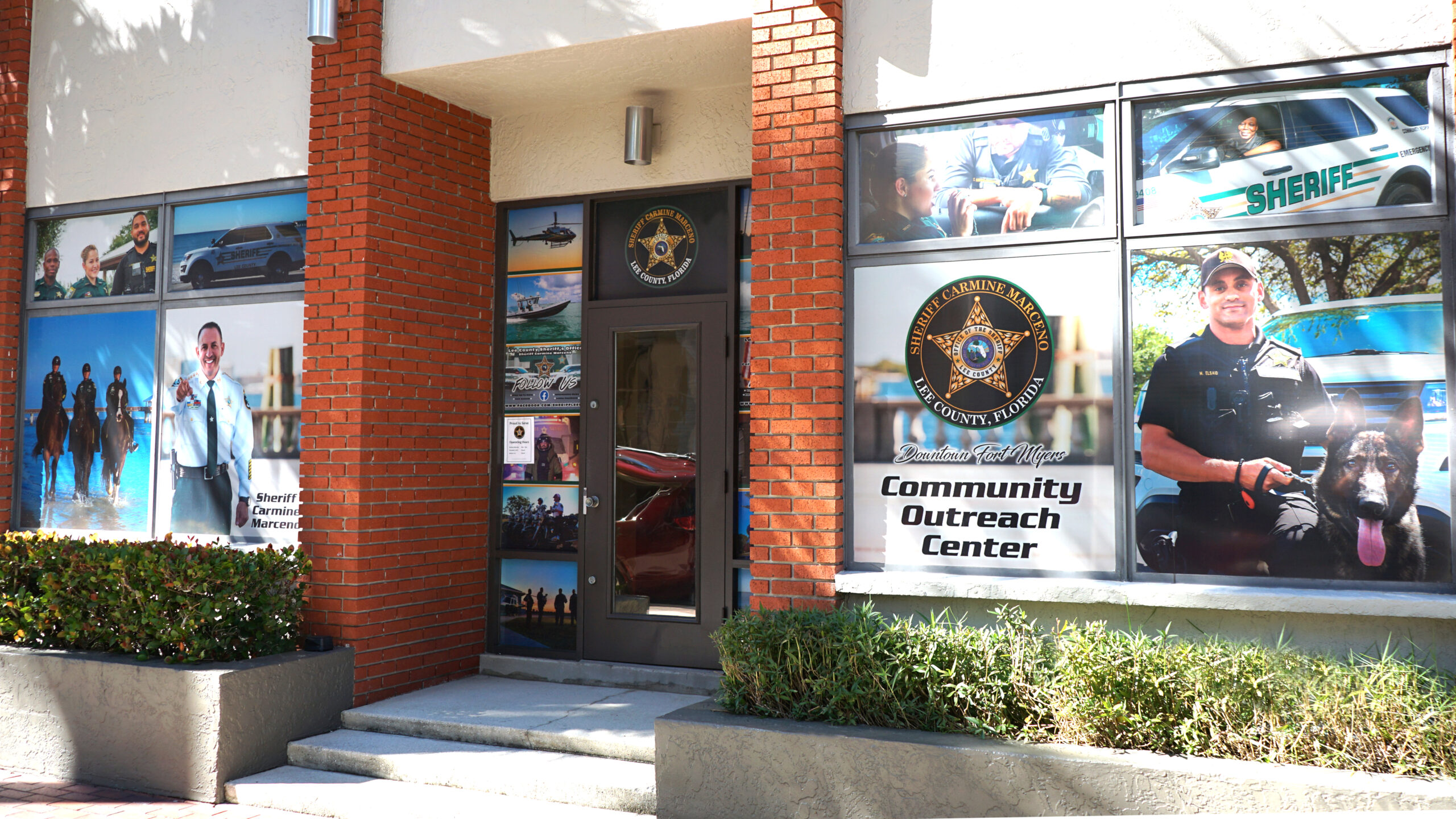 The Downtown Outreach Center is host to many events to include, "The Coffee Chat Series." This series of events gives local business owners, and residents of Lee County a chance to meet local and state leaders to discuss topics that directly affect Lee County residents.
Downtown Fort Myers
Address: 2125 First Street, Sutie 100
Operational Hours: Mon – Sun, 9am – 5pm
CRU Coordinator: Melissa McComis-Lastra
Phone: 239-220-0329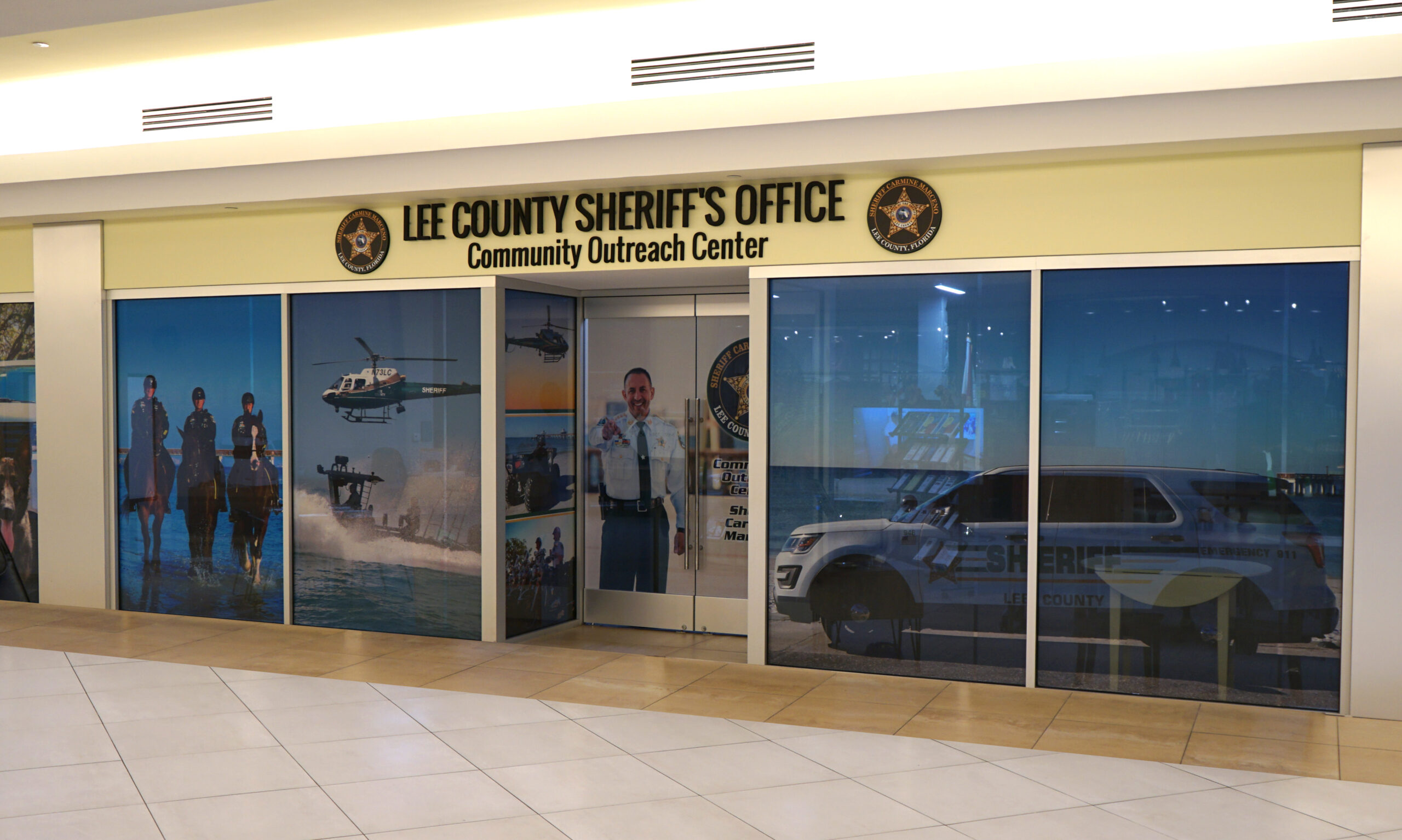 The Edison Mall Outreach Center provides safety classes, education material and a chance to meet the great men and women who serve you here at the Lee County Sheriff's Office.
Edison Mall
Address: 4125 Cleveland Avenue, Suite 1930
Operation Hours: Mon – Sat, 11am – 7pm | Sun, 12pm – 6pm
CRU Coordinator: Keisha Tyler
Phone: 239-910-6585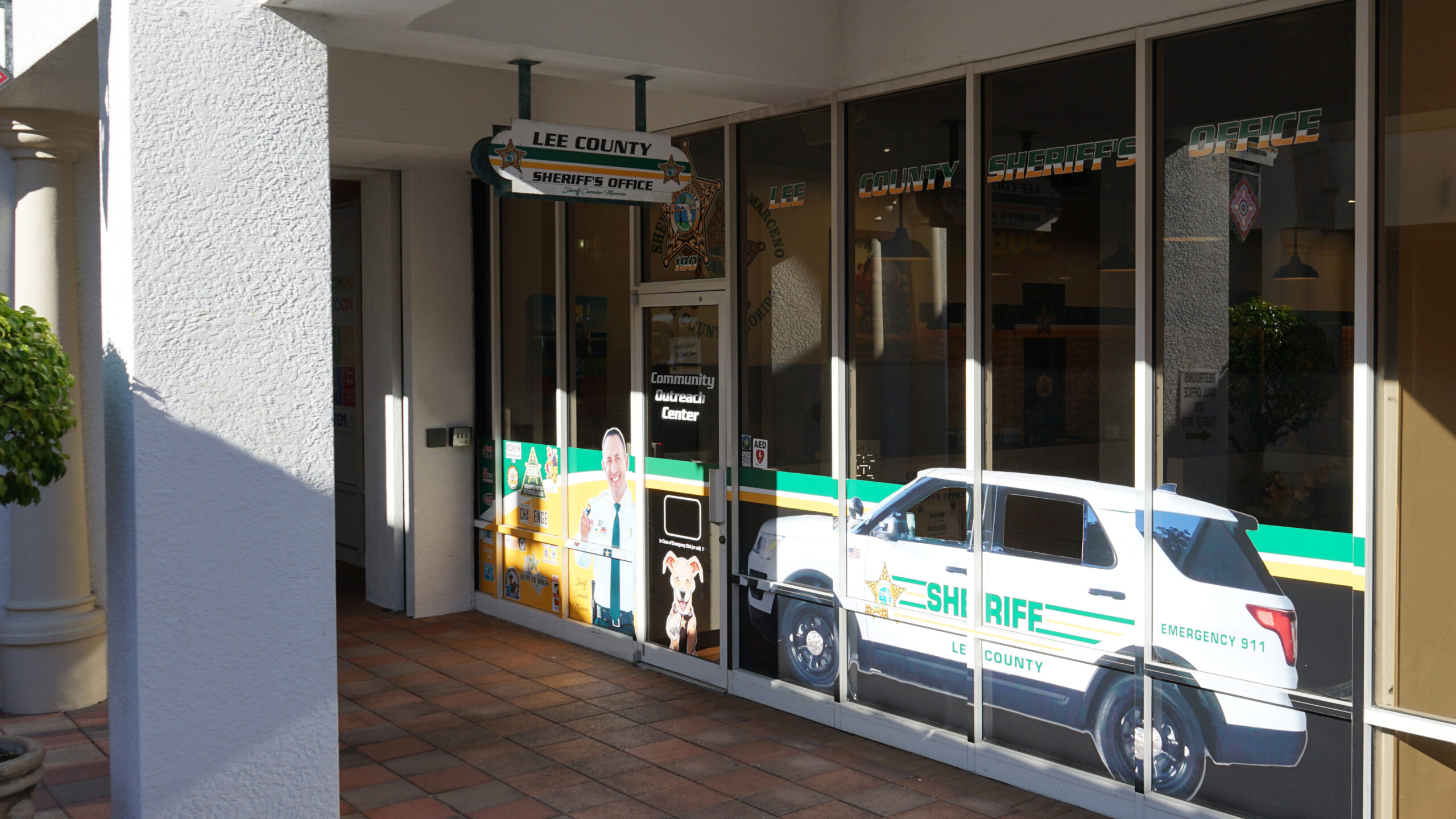 The Lee County Sheriff's Office Community Outreach Center, located in Miromar Outlets, hosts a variety of safety classes. These classes include, Teen Driver Challenge, SAFE (Women's Self-Defense Program), Active Shooter Training and Citizens Academy. At this center you will also find The Animal Cruelty Task Force hosting a variety of events to include, pet adoption programs and other domestic animal related events.
Miromar Outlets
Address: 10801 Corkscrew Rd, Suite 190
Operation Hours: Mon – Fri, 10am – 7pm | Sat-Sun 10am – 5:30pm
CRU Coordinator: Gary Levine
Phone: 239-676-7971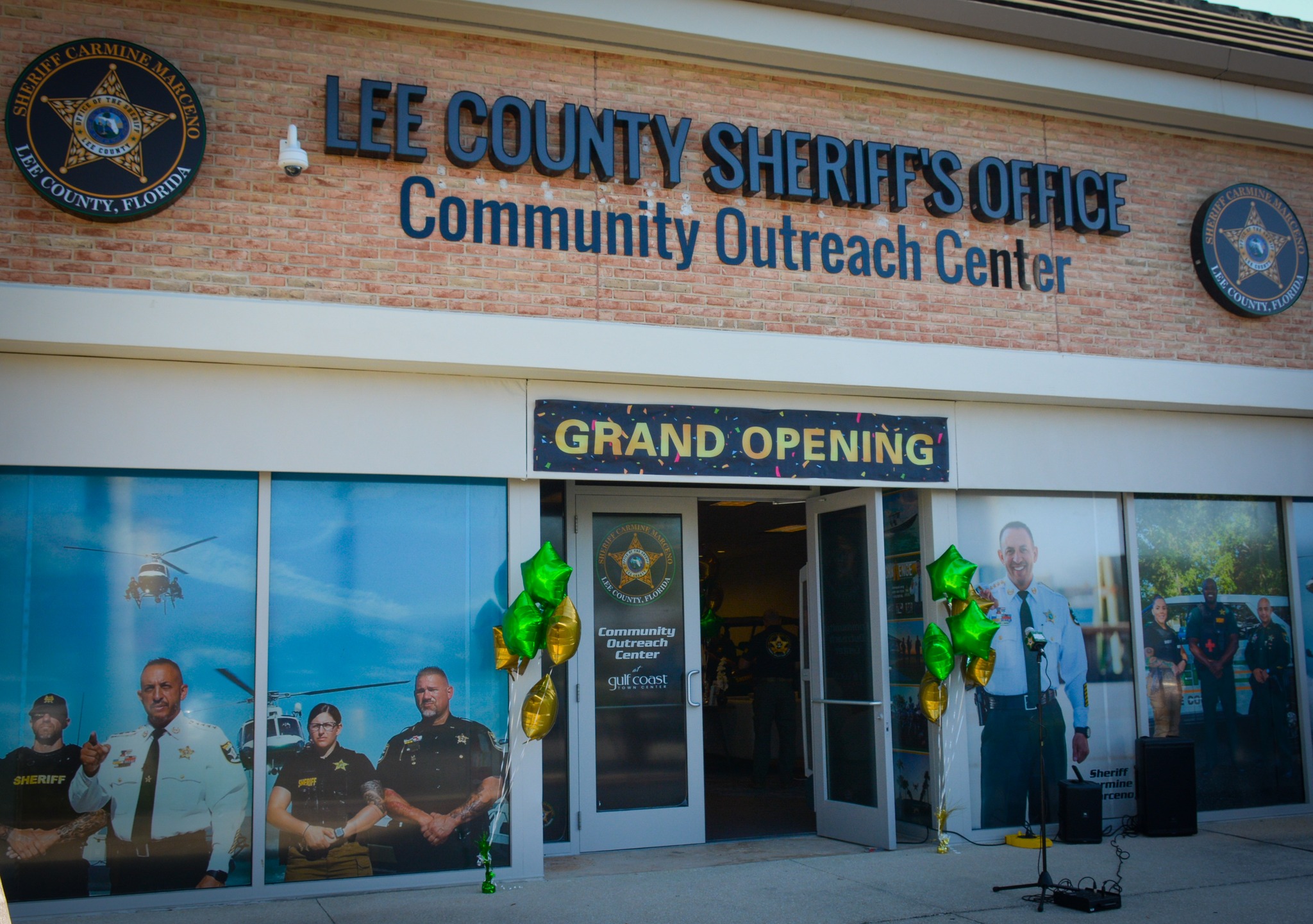 The Community Outreach center at GCTC plays host to Sheriff Marceno's Youth Boxing Program. At the center you can also see some of our assets on display and use our Interactive Touchscreen Experience to get an in depth look into the Lee County Sheriff's Office.
Gulf Coast Town Center
Address: 9918 Gulf Coast Main Street, #B120
Operation Hours: Mon – Fri, 9am – 7pm
CRU Coordinator: Naz Elyassi
Phone: 239-910-9210