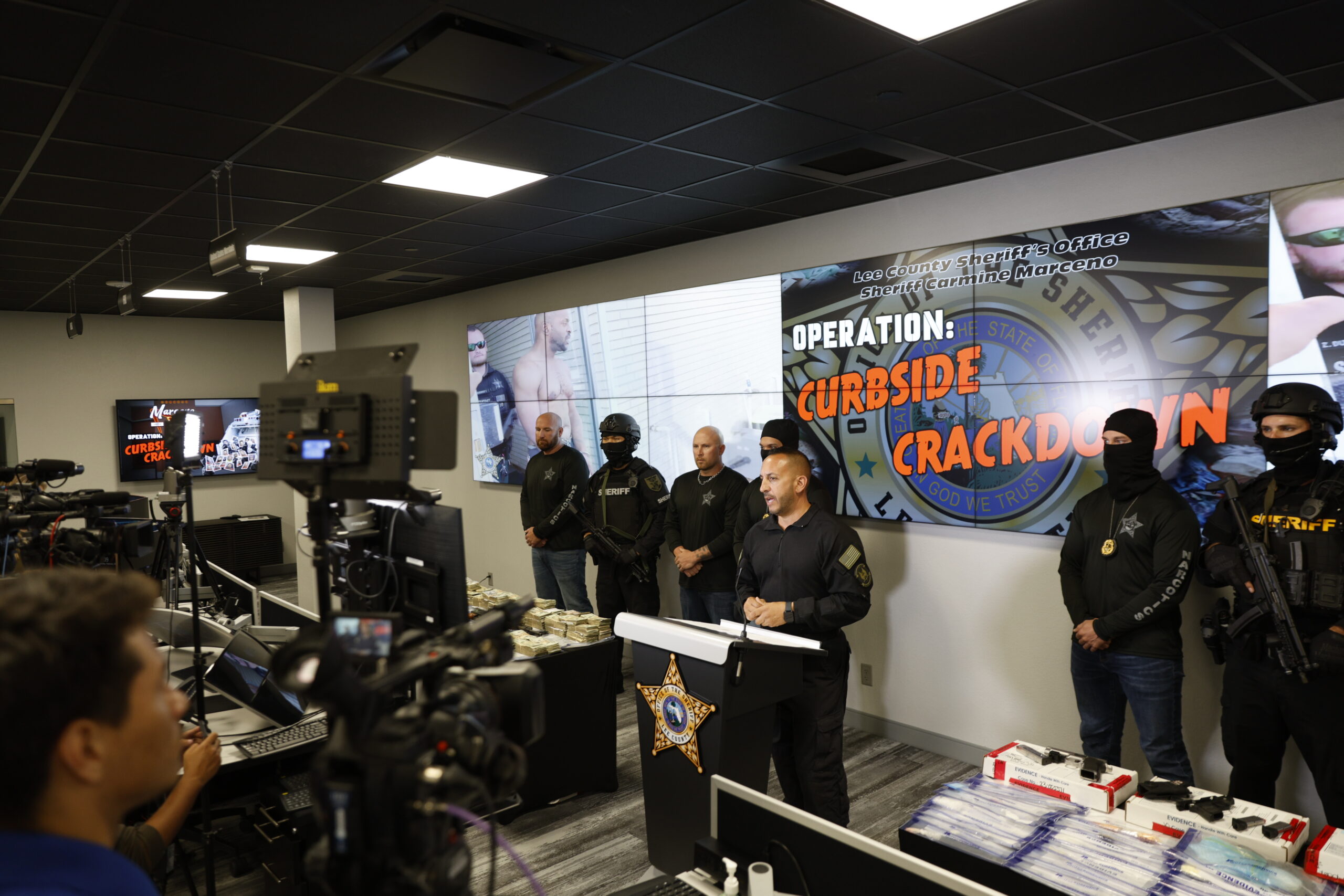 Public Information Office (PIO)
The Public Information Office strives to be responsive and professional in its activities. We act in full compliance with the Florida Public Records Law and in the best interests of the agency, the news media, and the people of Lee County. Routine media inquiries and records requests are handled as expeditiously as possible during normal business hours.

This office handles all media inquiries, issues news releases, responds to public records by members of the media, coordinates agency social media, special projects and other communications.

The office is staffed Monday through Friday, 7:00 a.m.-5:00 p.m., at our Main Headquarters off Six Mile Cypress Pkwy. For general media inquiries, please email the Public Information Office at publicinformationoffice@sheriffleefl.org or contact via phone at 239.477.1340.

Written records, including arrest affidavits and offense reports, are not available after hours. Staff will not have information readily available regarding non-fatal vehicle crashes, routine arrests, crimes not resulting in death or critical injury, or the status of cases that are not considered breaking news.

Should there be a high profile or large scale incident after hours, on holidays or weekends the media will be notified in the form of a press release.
Remove my arrest
Crime Map
Visit the Community Crime Map website to track criminal activity in your area.
Visit Website