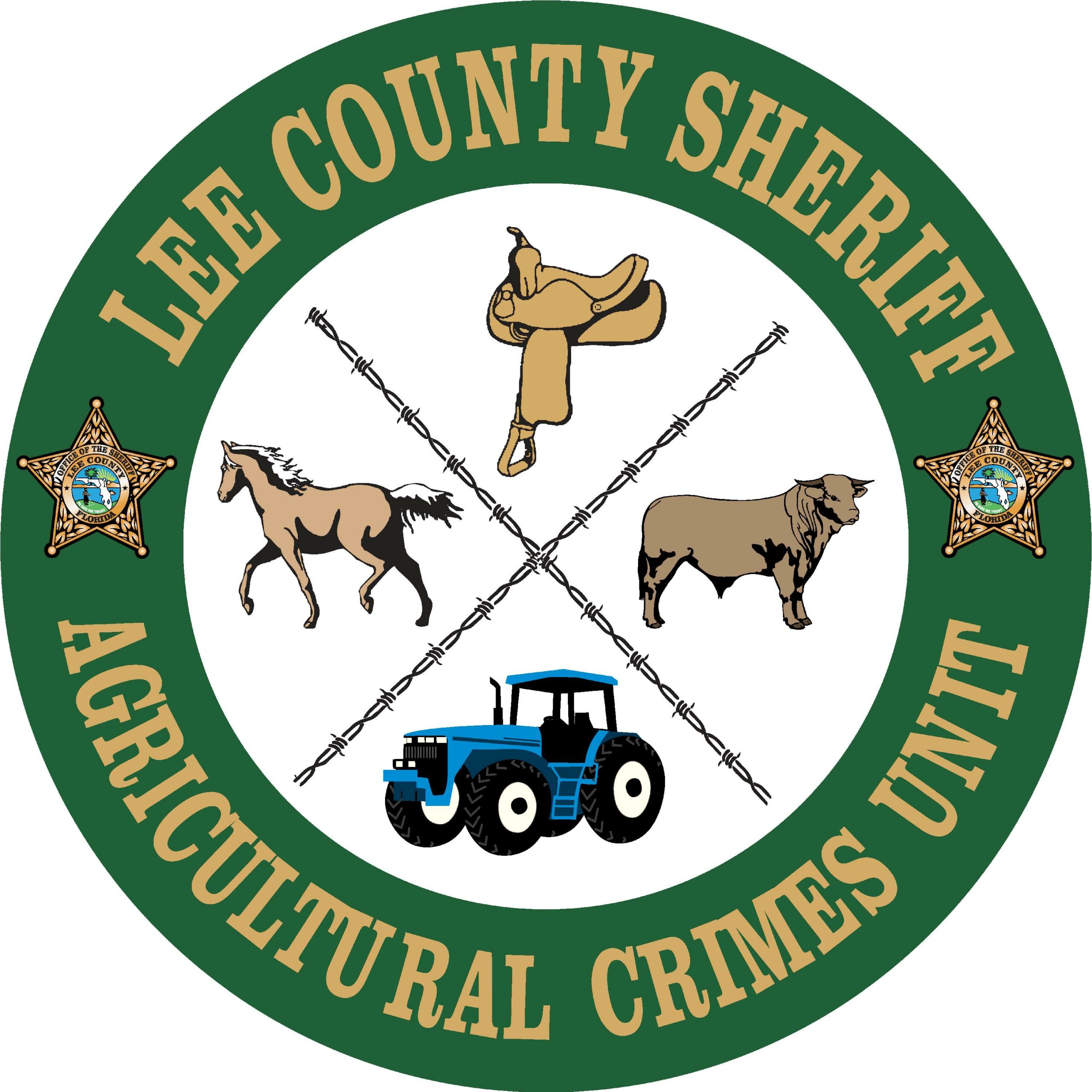 Agriculture Crimes Unit
The Lee County Sheriff's Office Agricultural Crimes Unit has diverse and distinct responsibilities. In addition to investigating any and all agricultural crimes, the Agricultural Crimes Unit responds to reports of theft of livestock, secures "at large" farm animals, investigates allegations of cruelty to or abuse of livestock and responds to Florida Black Bear sightings. Members of the unit issue warnings regarding flawed and damaged fencing that would permit the liberation of farm animals and assist in performing emergency repairs to open fencing.

The Agricultural Crimes Unit maintains the added responsibility of inspecting citrus fruit haulers for required and appropriate permits, licenses and records, patrols all conservation and rural areas of the county, participates in the creation and implementation of crime-prevention policies and programs, and represents the Lee County Sheriff's Office at agricultural associations and meetings.
Technical Large Animal Emergency Rescue Team
Additionally, the LCSO Agricultural Crimes Unit developed the Technical Large Animal Emergency Rescue Team which includes multiple agencies from multi-county Region VI which includes Lee, Highlands, Glades, Desoto, Collier, Charlotte, Sarasota, Hendry and Okeechobee counties. The team is highly trained in the areas of lifting and hauling during large-animal extrications, animal first aid, large-animal behavior and much more.
Members of the unit perform all law enforcement tasks as required by the Lee County Sheriff's Office.