Youth Boxing Program
Under International Sports Sciences Association (ISSA) and USA boxing certified Coach Joe Trubilla, the Lee County Sheriff's Office Youth Boxing Program is designed to create a strong foundation of athletic and motivational skills that can be applied in and out of the ring. Our boxing program helps youth improve agility, speed, quickness, balance, and hand-eye coordination and is conveniently located at Lee County Sheriff's Office Community Outreach Center at Gulf Coast Town Center, 9918 Gulf Coast Main Street, #B120, Fort Myers, FL 33913.
COACH JOE TRUBILLA
Joe Trubilla credits the sport of boxing with saving his life. As a teenager, amateur boxing matches kept Joe out of trouble and helped him focus on his health and physical fitness.
Joe became a certified trainer and conditioning coach in 2016 to inspire others to achieve their goals while helping individuals make positive changes. Joe hopes that sharing his knowledge and experience will help other younger youth stay away from trouble while fostering a strong work ethic, discipline, and increased self-esteem.
Over the years, Joe has developed knowledge and had the opportunity to work with boxers of varying experience and skill levels. Joe believes that if boxing is implemented correctly, it possesses the power to positively impact lives and build champions for the community.
PROGRAM
Our boxing program is geared towards ages 8 to 17 years of age and uses boxing as a platform to encourage hard work, discipline, integrity, and respect. We are teaching boxing fundamentals and self-defense techniques and promoting the development of physical fitness and healthier lifestyle habits.

We will be working footwork drills, bag drills, mitt work, shadow boxing, jumping rope, etc.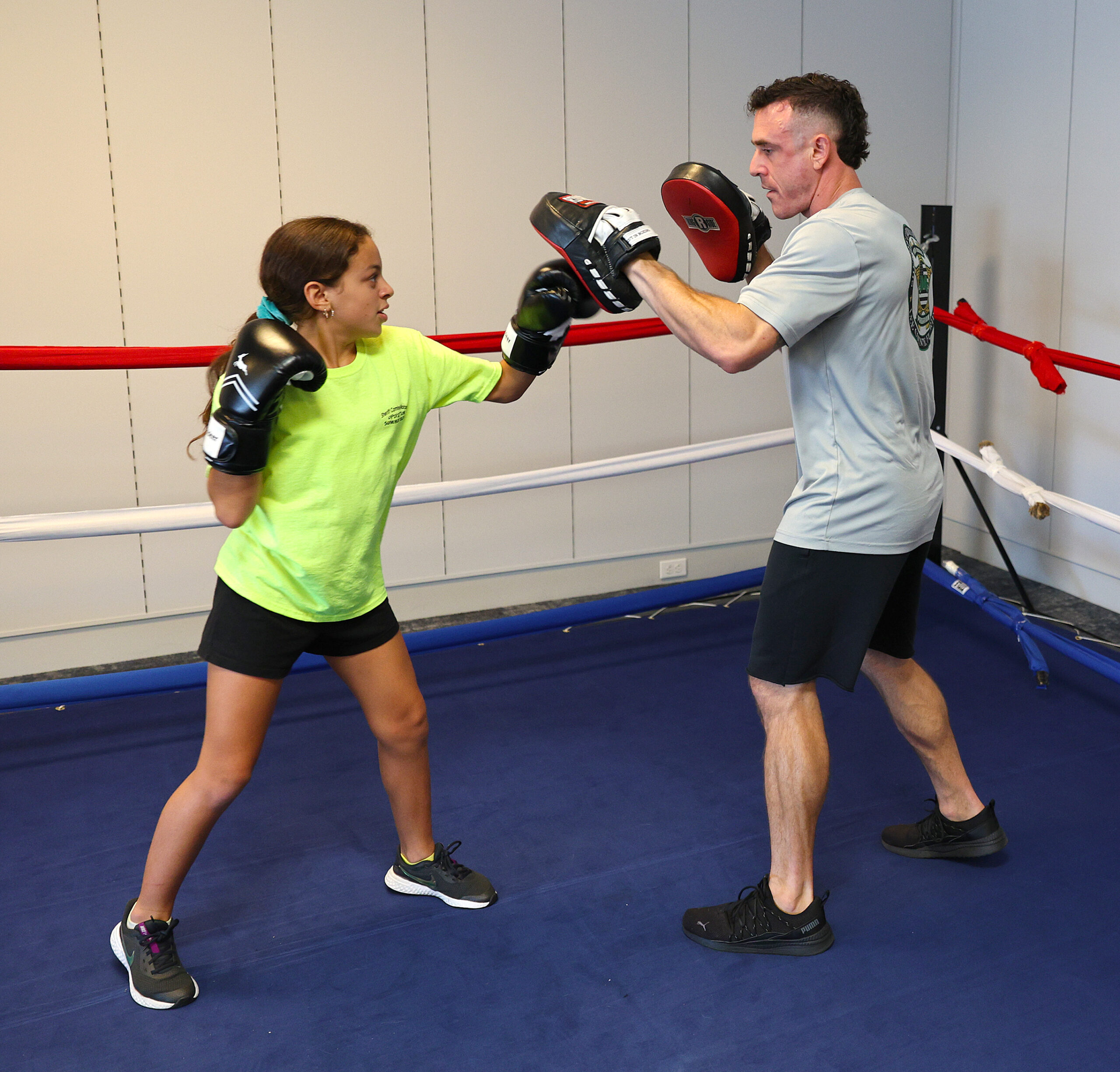 BENEFITS
Our Youth Boxing Program is designed to reinforce a positive, motivated mentality; our classes teach youth never to give up. Develop solid athletic skills while improving self-esteem, discipline, classroom behavior, and more.
To sign up, download the application by clicking HERE and HERE for Release and Consent Form. Once the application has been completed and notarized, email the information to LCSOBoxing@Sheriffleefl.org. A staff member will go over your application and reach out to you regarding upcoming classes.
If you have any questions regarding the program, please call (239) 910-9210.
The Lee County Civil Citation Program provides an alternative to arrest for youth who have committed a low level misdemeanor crime and have had no prior arrests. Youth referred to the Lee County Civil Citation program are assigned timely sanctions by the Civil Citation Coordinator. Sheriff Carmine Marceno has provided his Youth Boxing program as a sanction for the youth referred to the program. Sheriff Marceno believes that giving our youth the opportunity to complete their sanctions by boxing will instill discipline and develop work ethic. Ultimately, the long term goal is to retain our civil Citation kids as full time boxing program members.