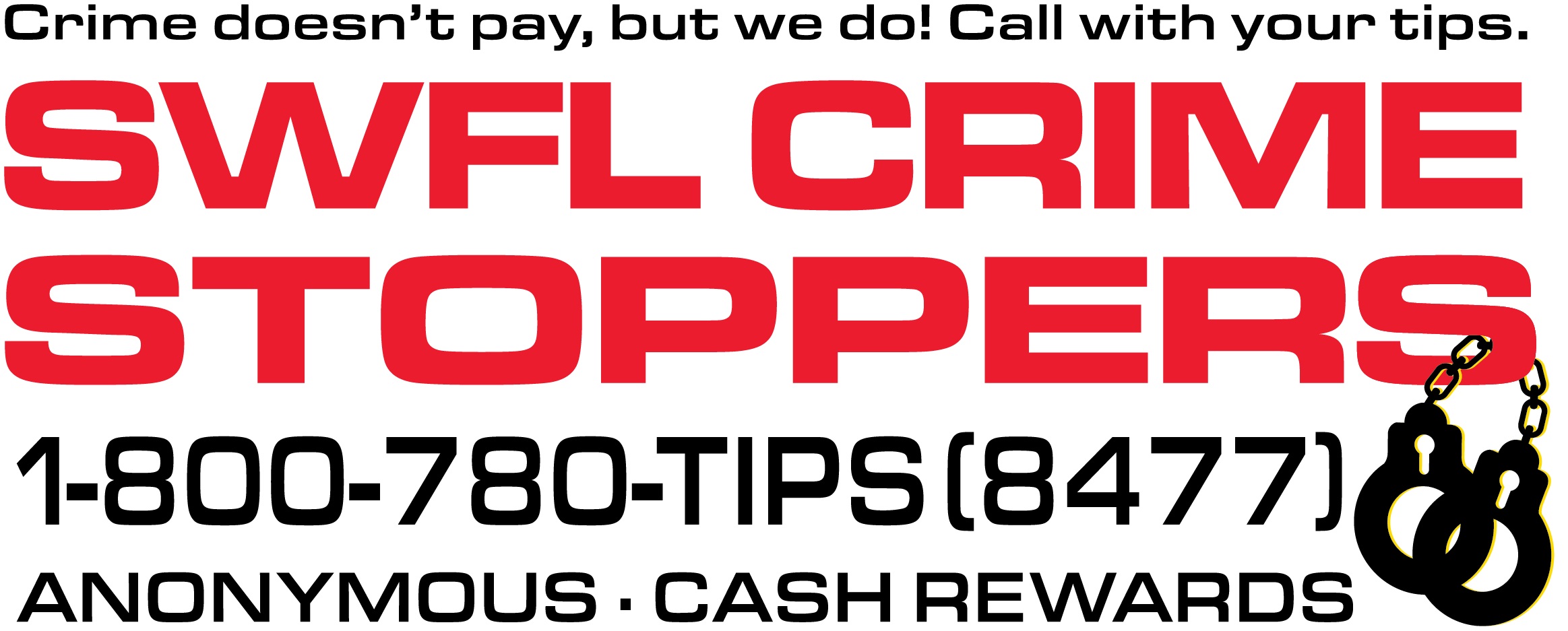 WE DO NOT NEED YOUR NAME. ONLY YOUR INFORMATION!
Anyone with information about criminal activity, wanted fugitives, or any crime is asked to contact SWFL Crime Stoppers. Crime Stoppers lets you call in a tip without giving your name.
NO Caller ID. NO Recorded Lines. NO Tracking.
The people of our community have the power to SPEAK UP and STOP CRIME, 100% ANONYMOUSLY, by phone and online. SWFL Crime Stoppers encourages community involvement in solving crimes which will provide a safer place to live, work, and play.
If the information you provide is helpful and leads to an arrest, the recovery of weapons, narcotics, stolen property or the capture of a wanted fugitive, you could be eligible to receive a cash reward of up to $3000.