LCSO victim advocates provide a wide range of services to victims of domestic violence and violent crimes. Upon receiving a domestic violence or violent crime report, advocates will contact victims by phone, letter or home visits, and refer victims to various local organizations that offer grief counseling, group therapy, assistance with filing legal documents, emergency food supplies and financial assistance through the Office of the Attorney General.


Victim advocates also provide transportation to and from court and assist victims in court procedures. For victims of stalking and domestic violence, advocates offer free 911 cell phones for their safety and security. LCSO advocates assist victim in English, Spanish and Creole, as do our deputies and detectives. Victim advocates are available from 7 a.m. to 5 p.m. Monday – Friday and can be reached at (239) 477-1000 or at (239) 477-1678 (Linea de Asistencia de Victimas en Espanol). You also may email the victim advocates (Tambien puede enviar un correo electronico) at victimadvocates@sheriffleefl.org


Committed

to providing victim services to those in need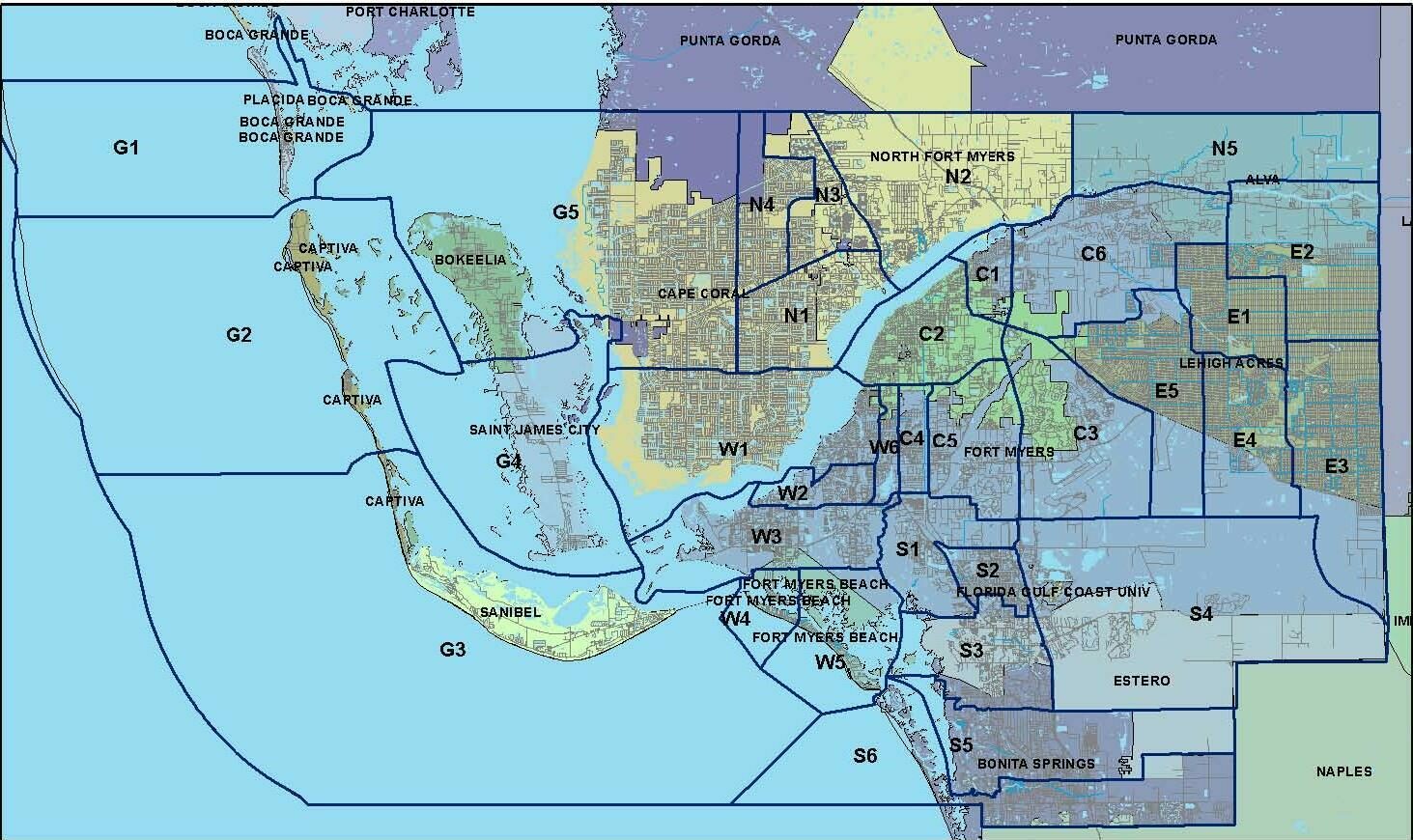 Get the Status of an Investigation
Victims of a crime can call the district substation of the deputy who took their report. Please have your case number available, if possible. Below are district phone numbers and a map of district boundaries.
North District (North Fort Myers substation): 239-477-1810
East District (Lehigh Acres substation): 239-477-1820
West District (SW Fort Myers substation): 239-477-1830
South District (Bonita Springs substation): 239-477-1840
Central District (Fort Myers substation): 239-477-1850

Gulf District (Pine Island substation): 239-282-5766
Gulf District (Boca Grande substation): 941-964-2400
File a Police Report
If you are a victim of a crime, you have the option of calling LCSO Dispatch to see if you can submit a police report over the phone.
The dispatcher will determine whether an Alternative Response Officer can handle your call and offer you this option if you meet certain criteria. If you would rather have a deputy come to your house, simply tell the call taker and a deputy will respond as soon as possible. LCSO Dispatch can be reached at
239-477-1000
Report a Person Missing
Contrary to popular belief, there is no waiting period required before reporting a person missing. The moment ou are concerned about a person's whereabouts is the time to call. You can make a missing person report any time you realize someone is missing.
Additional Resources
National Dommestic Violence Hotline
(Lienea Nacional de Violencia Domestica)
– (800) 779-7233,
– www.thehoteline.org

Florida Domestic Violence Hotline
(Lienea de Violencia Domestica en la Florida)
– (800) 500-1119
– www.fcadv.org

Florida Abuse Hotline
(Linea de Abuso en la Florida)– (800) 962-2873
– www.myfifamilies.com

Abuse Conseling and Treatment, Inc
(Refugio de Abuso) 24-hour Hotline
– (239) 939-3112
– www.actabuse.com

Florida Council Against Domestic Violence
(Consejo de la Florida contra la Violencia Domestica)
– (800) 956-7273
– www.fcadv.org

Florida Counci Against Secual Violence (Consejo de la Florida contra la Violencia sexual)
– (888) 956-7273
– www.fcasv.org

Victim Compensation
(Compensacion para Victims) – (800) 226-6667
– www.myfloridalegal.com