The Lee County Gun Range is a comprehensive indoor training facility whose primary mission is devoted to law enforcement firearms training. The facility includes two separate gun ranges, a 14 lane 25-meter range, and a 22 lane 50-meter range. In addition to these two shooting ranges, the facility houses the Lee County Sheriff's Office Training Unit and multiple classrooms. The facility is also designed for use as a hurricane command center, and the ranges double as hurricane shelters for Lee County Mosquito Control and Sheriff's Office aircraft.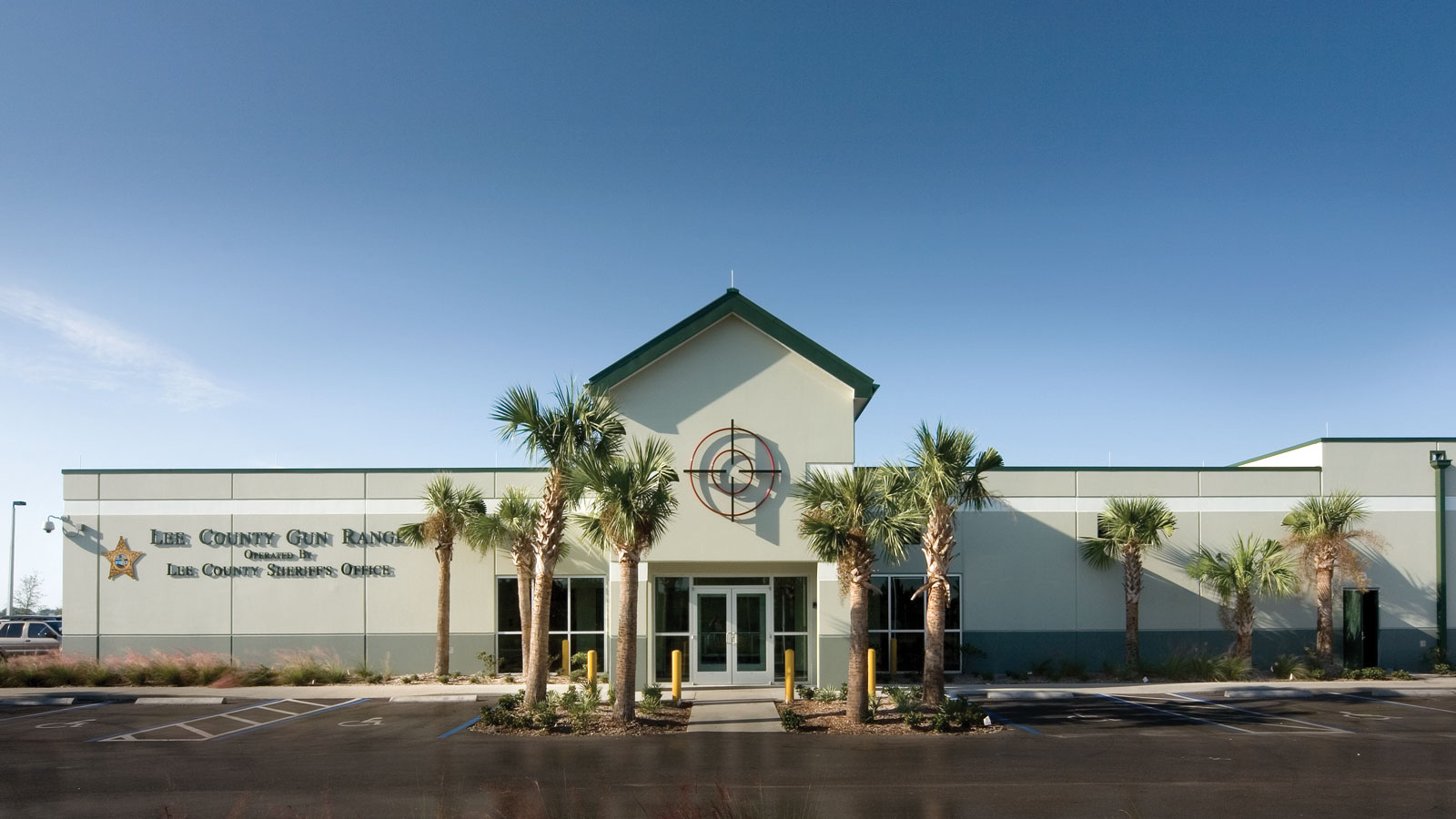 Lee County Gun Range
6570 Felix Romano Ave,
Fort Myers, FL 33905
(239) 258-3900
Hours of Operation
Tues 9:00 am – 4:00 pm
Thurs 4:00 pm– 8:00 pm
Why is the Lee County Gun Range Needed?
The Lee County Gun Range was constructed to provide critically needed firearms training facilities for the law enforcement community. This facility has improved training opportunities and reduced the cost for travel to out-of-County training facilities.
Will I be able to bring my own ammunition?
No. The Lee County Gun Range is designed for the exclusive use of special non-toxic ammunition. All ammunition must be purchased at the Lee County Gun Range to ensure that no conventional ammunition is used at the facility. Please do not bring any personal ammunition to the range.
Who can use the Lee County Gun Range?
The Lee County Gun Range was designed for both public enjoyment and law enforcement training. Both the public and law enforcement personnel will share use of the 25-meter range that is limited to handgun (pistol) use only. The public must first pass a criminal background check and complete a Gun Range orientation. The 50-meter gun range is reserved for law enforcement tactical training. All weapons must be unloaded and displayed upon arrival.