The Lee County Sheriff's Office Aviation Unit responds to approximately 1200 calls a year and is comprised of tactical flight officers, pilots, and mechanics. This highly specialized unit is a 24-hour service provided to assist deputies on the road as they respond to calls.

In addition to helping our deputies, our Aviation Unit will also respond to assist surrounding agencies such as the Fort Myers Police Department and the Cape Coral Police Department.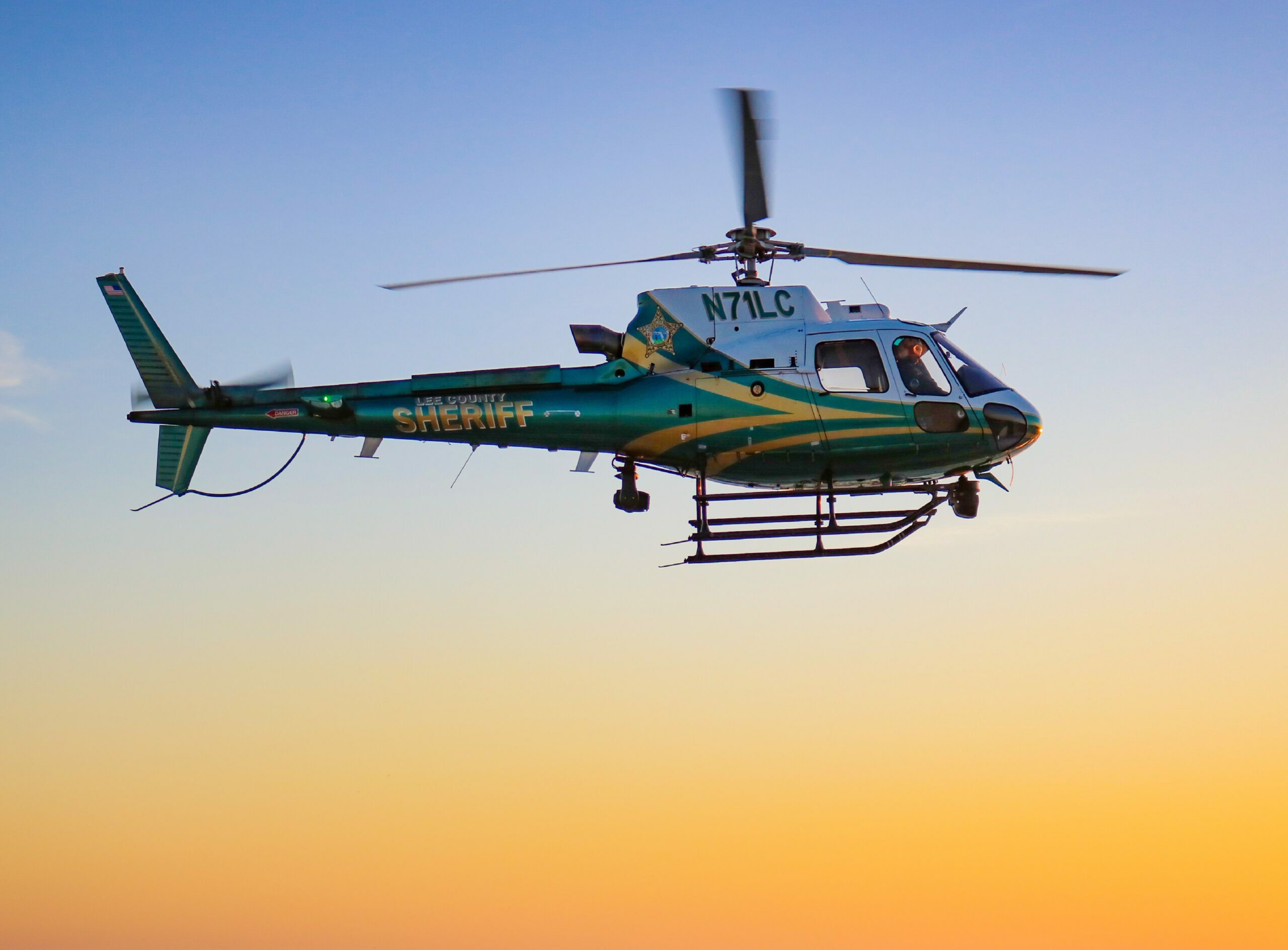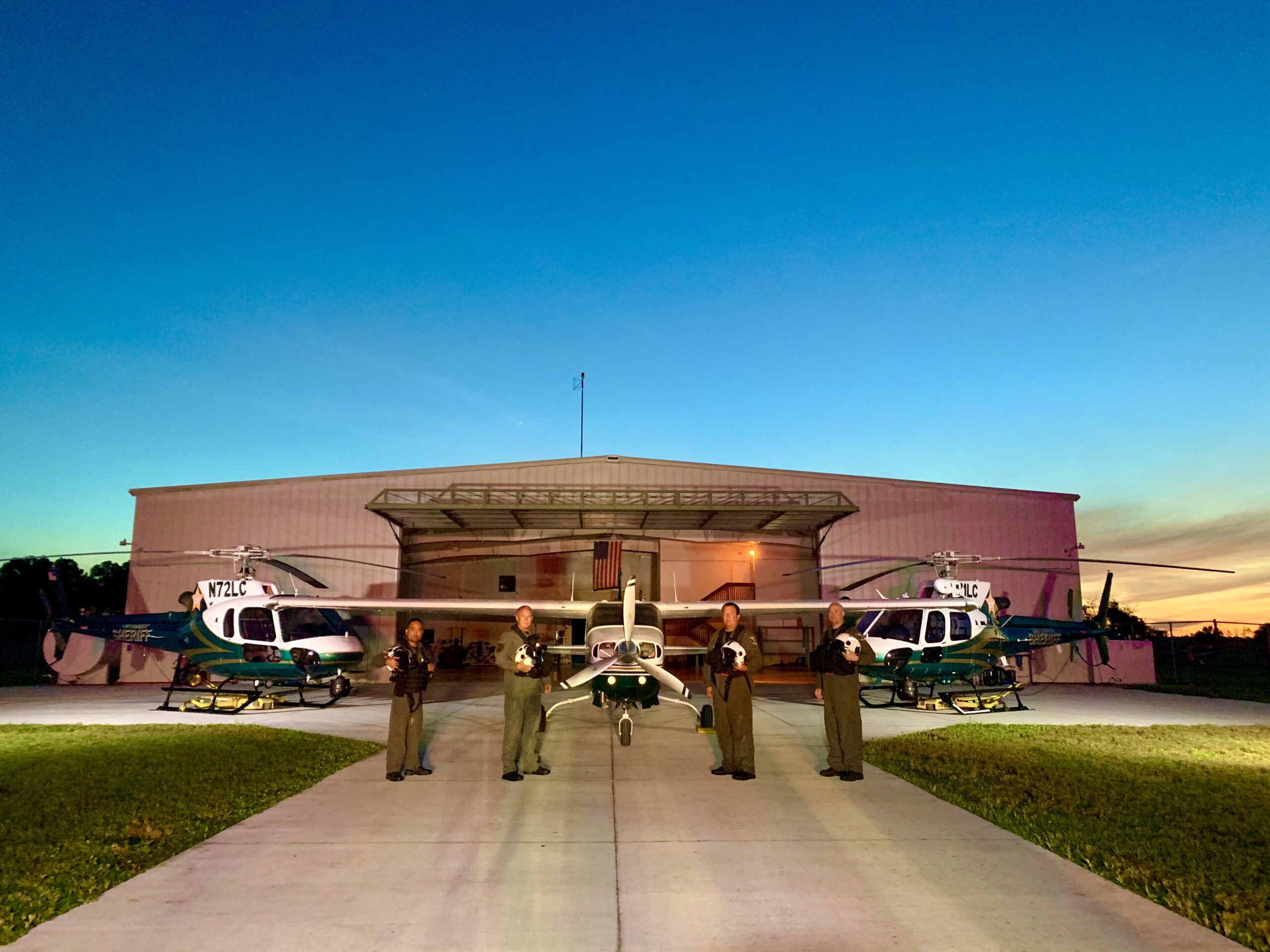 The Lee County Sheriff's Office has two helicopters and one plane. Each helicopter is equipped with the latest and greatest technology, to include the Forward Looking Infrared Cameras that allow for our pilots to see clearly when responding to calls at night. Each helicopter also has a GPS-based moving map system. The feeds from the FLIR cameras are relayed to the Real Time Intelligence Center. This allows for our deputies to work closely with our analysts to help solve investigations more efficiently.