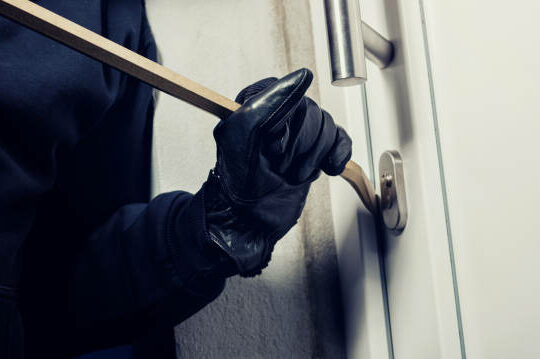 The Lee County Sheriff's Office offers a wide variety of crime prevention programs and services to our business community. These presentations vary in length and can often be customized to meet the crime prevention needs of your industry.

To schedule a program, contact your Crime Prevention Specialist at CRU@sheriffleefl.org or 239-477-1CRU (1278). A minimum of two weeks' notice is usually necessary to acquire a speaker or arrange for a security assessment.
Active Shooter and Workplace Violence
This program goes over ways to diffuse violence, recognize and report warning patterns of employee violence and what to do when domestic violence comes to the workplace. Additionally, videos and information is used to teach the Run, Hide and Prepare, Fight model when the Active Killer targets your business. Ways to plan, prepare, practice and protect your employees and customers are a central part of this training.
Robbery and Burglary Deterrence
Learn how to target harden your business against burglaries and robberies as well as basic steps to protect your employees and customers during and after a robbery. Tips are also provided to help the sheriff's office investigation in the event a crime does occur.

For more information on how to prevent burglaries and robberies: CLICK HERE
R.E.A.D.Y. Business Women
This 2-hour basic self-defense class for women ages 13-100 provides basic personal safety information for all types of situations. It promotes awareness of your surroundings, avoiding danger, and responding to threats. Practical exercises are offered as part of the class to learn strikes and escape from holds.
Personal Safety for Employees
Learn how to create a safe work environment as you interact with co-workers and customers. Learn how to recognize the red flags of a potentially dangerous situation and what to do if you encounter one.
Scams, Fraud, and Identity Theft for Businesses
Learn about the scams that target you, how to guard the identity of your business and employees as well as how fraudsters target you so you can protect against the threats.
Bank Safety & Security
Explore ways to target harden your financial institution from criminal activity such as Robbery and Fraud. In addition, staff will learn how to respond and the Sheriff's Office procedures for responding to bank alarms (Mr. & Ms. Bravo).
Security Surveys
You may may opt to have a crime prevention specialist certified in CPTED (Crime Prevention through Environmental Design) review the basic security currently in place at your business and receive a confidential report with information on the steps you can take to improve security.
Shoplifting and Employee Theft
We help businesses explore the problem of shoplifting/shrinkage and how to take positive steps to prevent these crimes from occuring.