Law enforcement requires a special person, one willing to accept the risks of the position along with the satisfaction service to the community provides. Ten deputies and one K9 have made the ultimate sacrifice at the Lee County Sheriff's Office.
The Lee County Sheriff's Office Fallen Deputy Memorial website can be found here.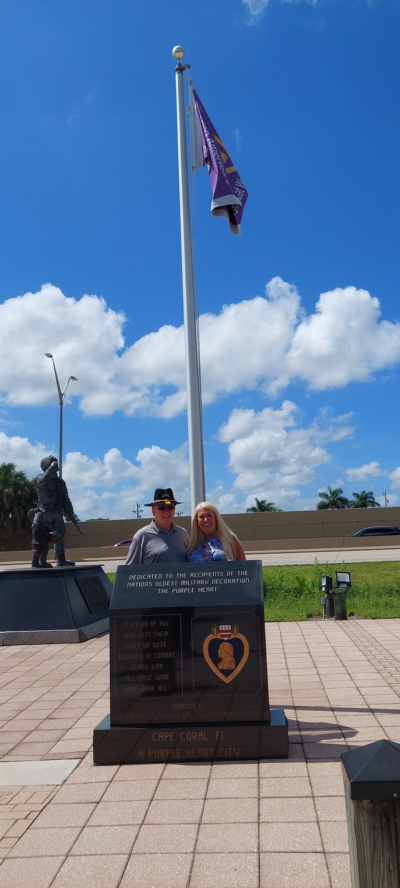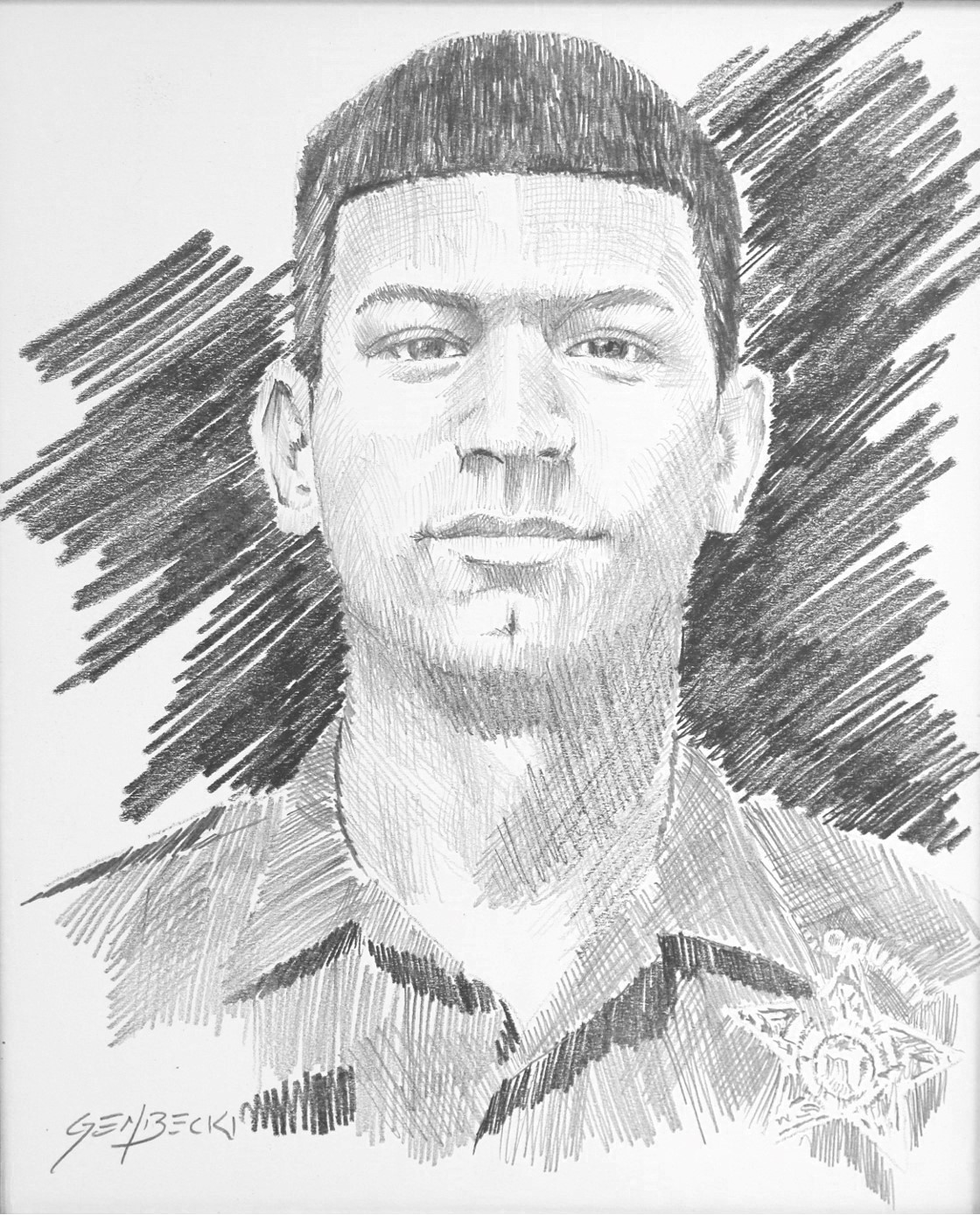 Sergeant William Diaz
October 31, 1991 – August 31, 2021
Sergeant William Diaz joined the Lee County Sheriff's Office in April 2018. He dedicated three years as a corrections officer in the CORE facility. Sergeant Diaz exceled in his duties, and had aspirations to transition to the role of a patrol deputy.


During his time working as a corrections officer, he was selected to participate in the Crossover program from corrections to law enforcement. Sergeant Diaz was driven in his studies.


Sergeant Diaz contracted the coronavirus a few months before he was set to graduate from the Southwest Florida Public Service Academy. Sergeant Diaz passed away on August 31, 2021.
Sergeant Steven Mazzotta
May 7, 1969 – August 16, 2021
Sergeant Steven Mazzotta joined the Lee County Sheriff's Office in June 2003 as a corrections officer. He devoted 18 years of exemplary service in the Corrections Bureau working at both jail facilities. Sgt. Mazzotta served a majority of his career in the classifications unit, and was most recently assigned to the CORE facility.
While working in the CORE facility, Sgt. Mazzotta contracted the coronavirus. Sgt. Mazzotta passed away on August 16, 2021.


Sgt. Steven Mazzotta joins several family members who have also served at the Lee County Sheriff's Office.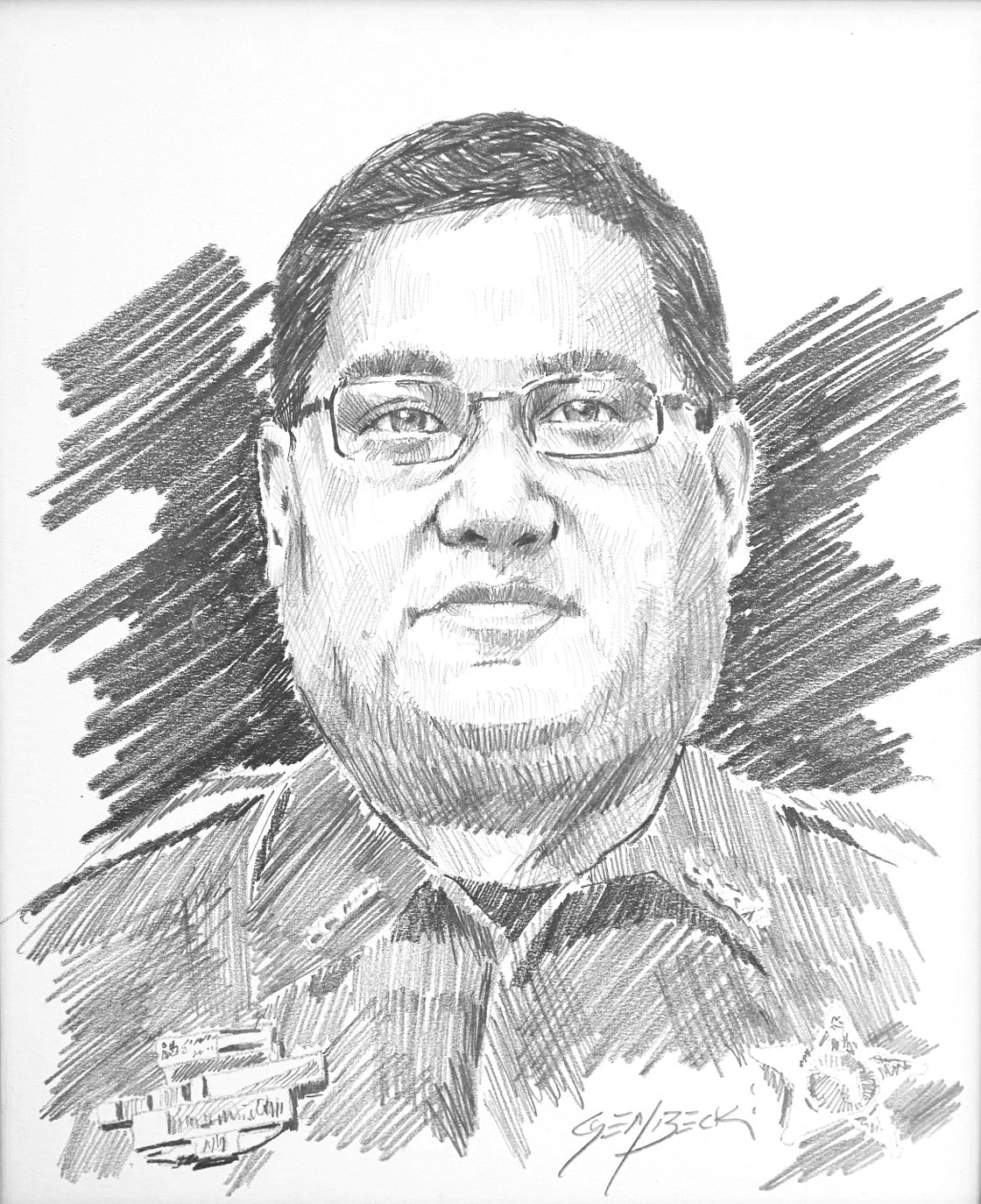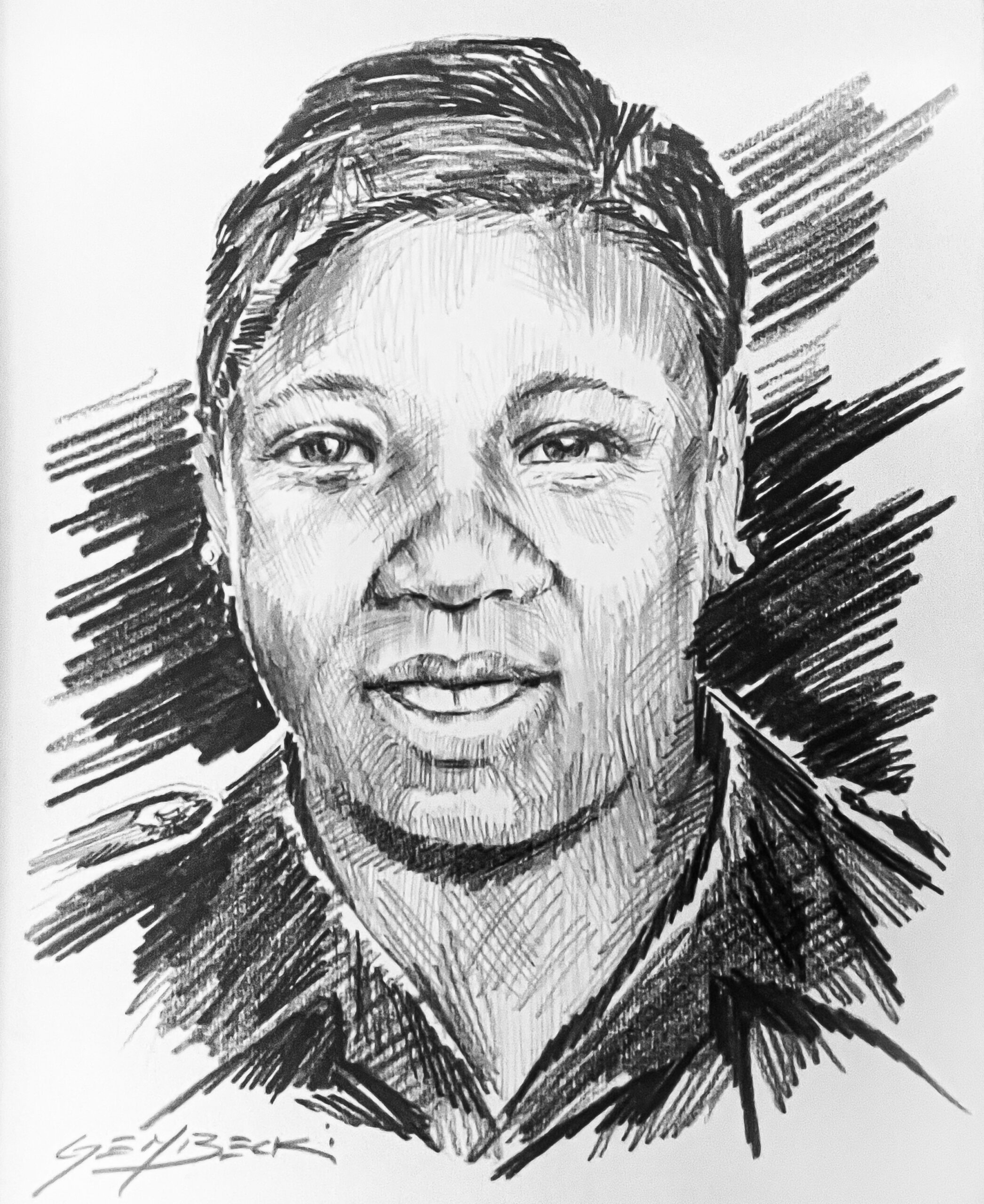 Deputy Margena Silvia Nunez
November 14, 1961 – October 22, 2006
On Oct. 22, 2006, a drunken driver struck and killed Deputy Margena Nunez while she was conducting traffic control at the scene of a fatal crash in Lehigh Acres. Despite the flashing lights and flares meant to detour traffic around the accident area, the driver struck Nunez's vehicle. Deputy Nunez was 44 and survived by her son Anthony and daughter Faith.


Deputy Nunez started in 1999 as a civilian records assistant before becoming a Corrections Deputy. She was a road patrol deputy for only 11 months before the fatal accident. Her sister, Rose Marie Aikman, told the Fort Myers News-Press that she followed the career of her father, who also was a police officer. "She knew the risks, and we were nervous, but this is what she really wanted to do," Aikman said. "She prepared her children, strange as it seems."
Corporal Patrick Joseph Healey
January 21, 1949 – May 13, 2004
On May 7, 2004, a vehicle struck Cpl. Pat Healey's car on San Carlos Boulevard and fled across the Matanzas Pass Bridge. Corporal Healey pursued and suffered a fatal medical emergency while attempting to take the hit-and-run suspect into custody. An off-duty firefighter and other witnesses came to his aid before he was taken to Health Park Medical Center for treatment.


Corporal Healey was 55 and survived by his wife Robin, son Patrick R. and daughter Erica. He was a 14-year veteran of the agency, starting in Corrections in 1990 and transferring to road patrol in 1995. "He was a no-nonsense officer," then Sheriff's candidate Mike Scott said of his colleague. He was "the type of officer that you didn't have any questions about … you knew he was going to be there (for you)."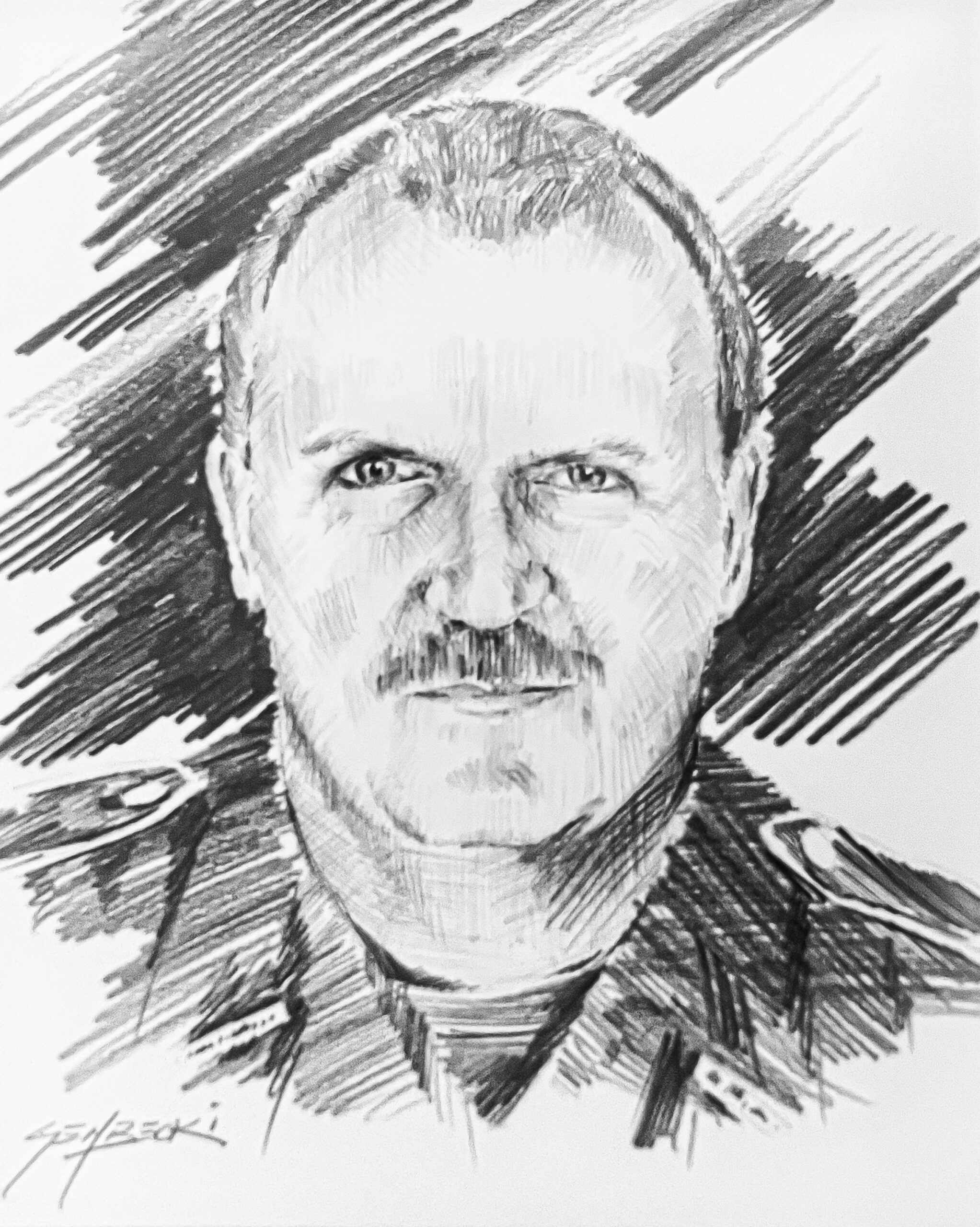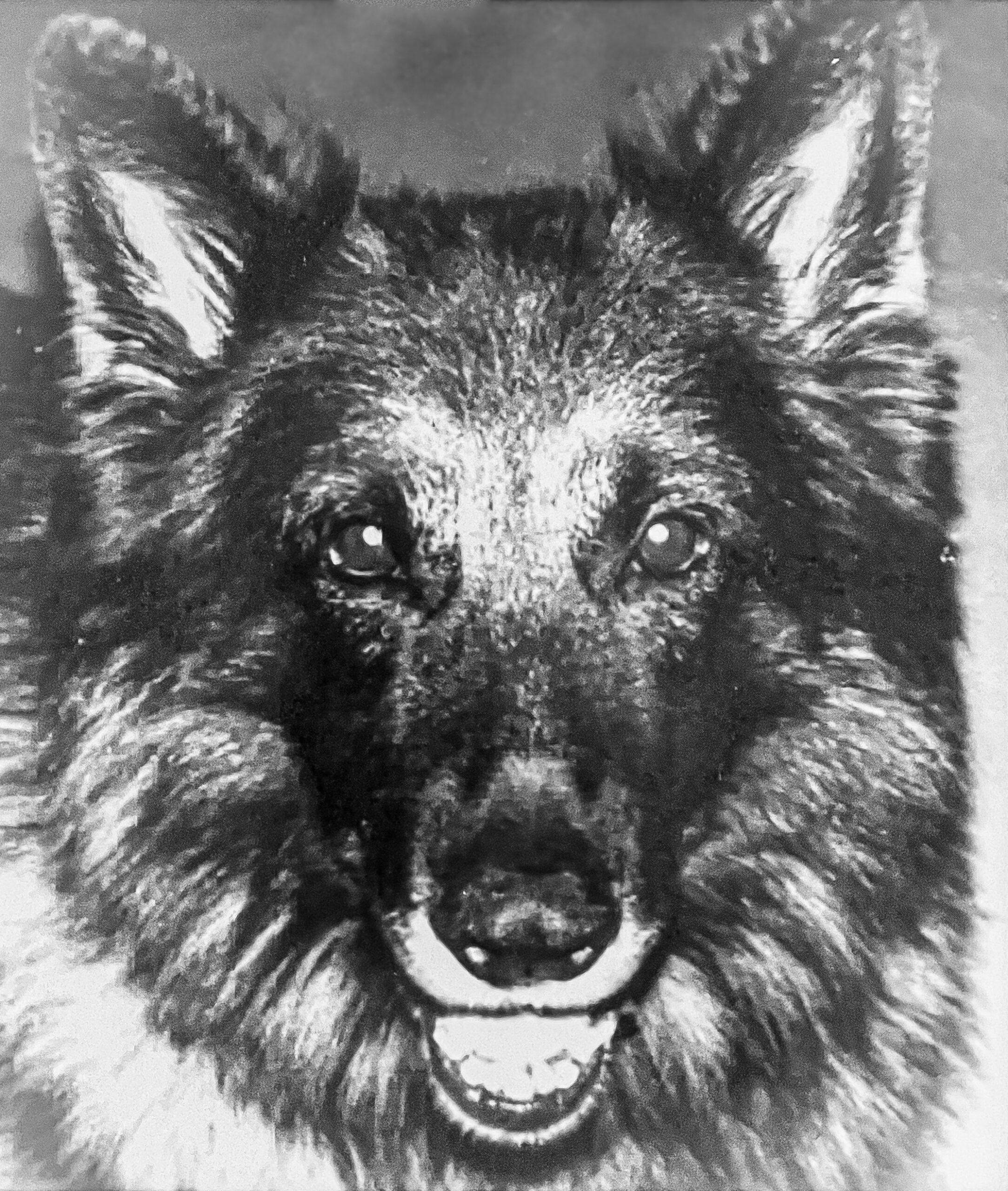 Canine Alko
April 20, 2003
On April 19, 2003, police were called to a report of a suspicious person. Canine Alko and his handler tracked the path of the suspect. The suspect stabbed Alko during the apprehension, and Alko later died from his injuries on April 20, 2003.
Deputy Michael Shostak
February 4, 1973 – November 8, 2001
On Oct. 25, 2001, Deputy Michael Shostak was in a single-car crash in which his patrol car struck a utility pole on McGregor Boulevard after failing to negotiate a curve. The pole collapsed over the car, trapping him in his vehicle. Rescue crews needed the Jaws of Life to rescue him from his vehicle.


He succumbed to his injuries on Nov. 8, 2001. Deputy Shostak was 28 and survived by his wife Melissa and daughter Breanna. He was a Cape Coral Explorer while in high school before working at the Charlotte County Correctional Institute. He joined the sheriff's office in 1999. "This deputy had a servant's heart," Sheriff Rod Shoap told the Fort Myers News-Press. "He became an officer for all the right reasons. For him, law enforcement was a career, not just a job."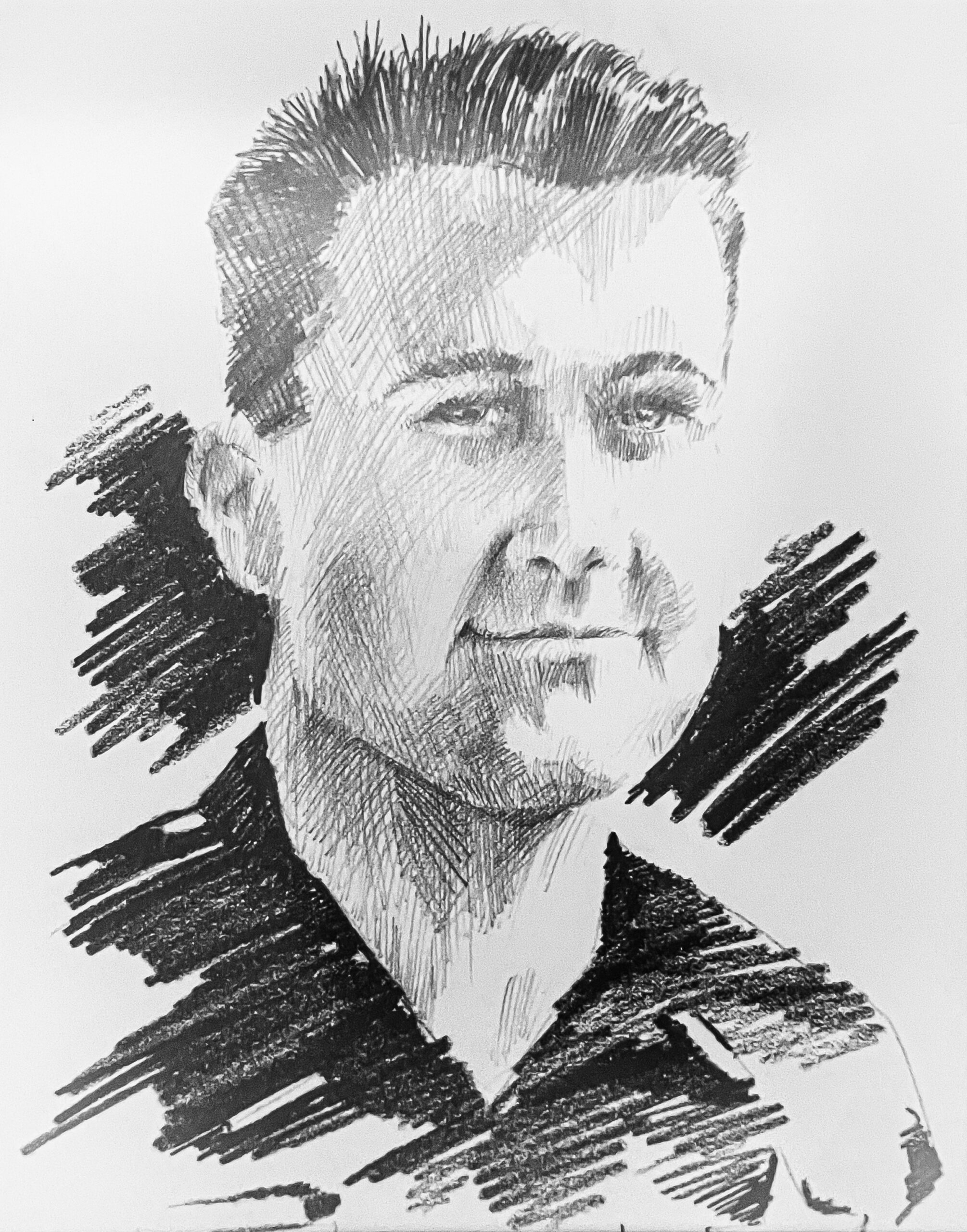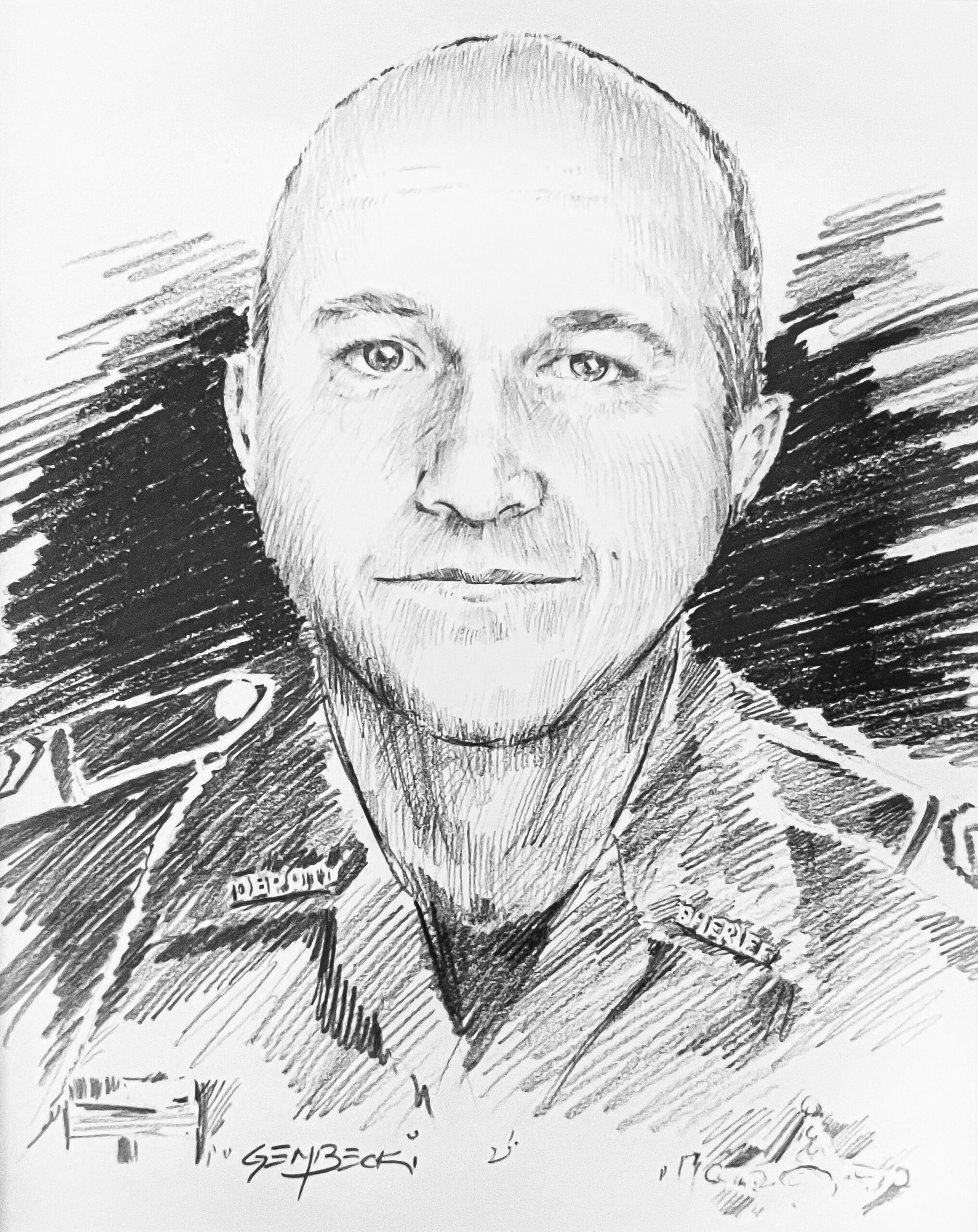 Corporal Alfredo Banos
November 8, 1948 – January 20, 2001
On Jan. 20, 2001, Cpl. Alfredo Banos responded to a backup call involving a drunken man armed with a machete and threatening others. He was involved in a fatal crash on Corkscrew Road while en route. Four people died in the two-car accident.


Corporal Banos was 52 and survived by his wife of 32 years, Yolanda E., son Alfredo Jr. and daughter Yolanda A. He started as a Corrections Officer in 1991 and moved to patrol in 1993, which was his dream. Corporal Banos was a law enforcement officer of the year in 1995 by the Bonita Springs Optimist Club for his outreach efforts with children. "It's a big loss," Sheriff Rod Shoap told the Fort Myers News-Press at the time. "It's a sad day for all of law enforcement, not just for the Lee County Sheriff's Office. It's a sad day for the community. I don't want to leave out the people in the other car. It's a sad day for everyone."
Corporal Ronnie Lee Fewell
March 30, 1958 – March 16, 1983
On March 16, 1983, Cpl. Ronnie Fewell responded to a domestic disturbance in east Fort Myers where the suspect had shot his wife. He was the second officer to arrive at the location. The suspect fired and fatally struck him as he exited his vehicle. Medical technicians and doctors worked frantically to save Corporal Fewell but were unable to do so. Corporal Fewell was 24 and survived by his wife Teresa and daughter Samantha.


Becoming a Deputy was Corporal Fewell's dream, and when he was sworn in on Oct. 1, 1976, it was one of the happiest days of his life, friends recall. He was an Explorer Scout with the Sheriff's Department for five years prior to that date, and was knowledgeable in his position. "Ron Never backed down," Sheriff Frank Wanicka told the Fort Myers News-Press. "He did his job. He died protecting other lives and he'd go there again if he thought he could help or protect someone. Even if he known how it was going to turn out. He was that kind of lawman." An estimated 2,000 people attended Corporal Fewell's funeral.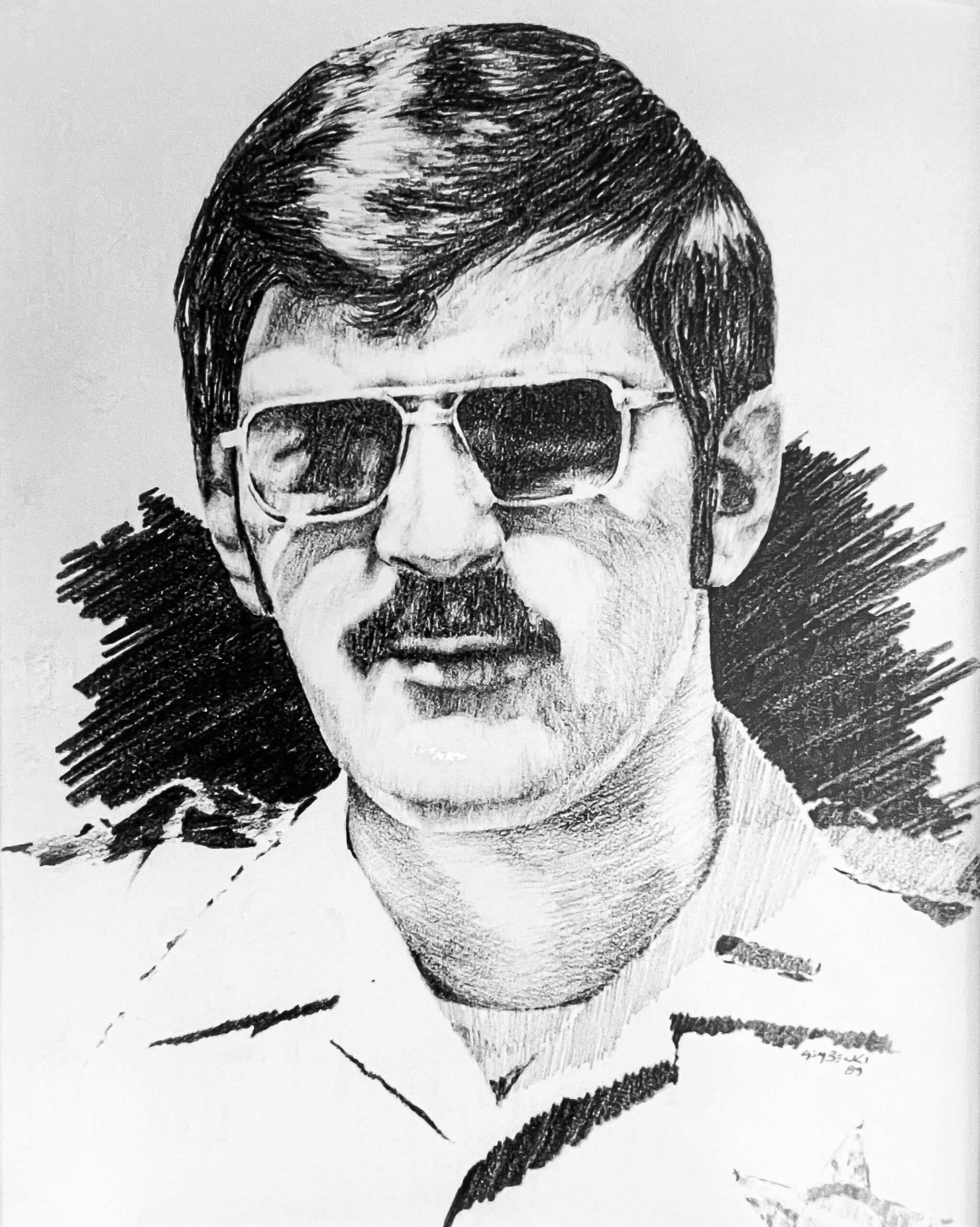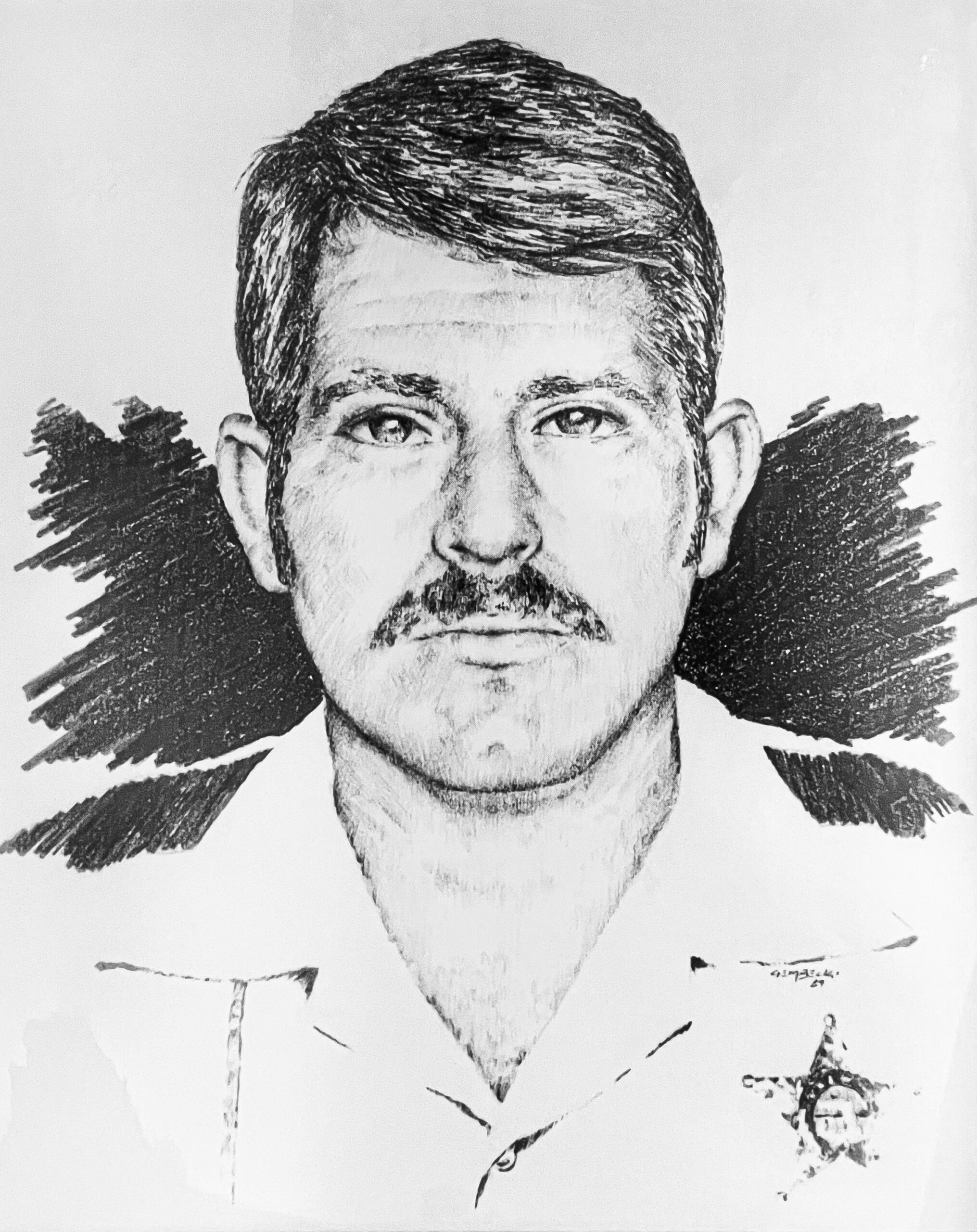 Deputy Dwight Lynn Hall
June 28, 1947 – April 11, 1979
On April 11, 1979, a suspicious person was observed after hours at a Fort Myers Beach park in what turned out to be a stolen vehicle. During questioning, the suspect – a 15-year-old runaway from Indiana – fled from the vehicle. Deputy Lynn Hall tackled the teenager where a struggle ensued. Deputy Hall was fatally shot only 20 feet away from the original encounter.


Medical technicians quickly arrived at the scene, according to published reports, and struggled for more than 45 minutes to stabilize Deputy Hall before he was transported to Fort Myers Community Hospital. Deputy Hall, who had been with the agency for two years, was 31 and survived by his wife, Karen, daughter Tamara and stepson Richard Clemmer Jr. Law enforcement officers from throughout the state were among the nearly 1,000 people who paid their respects at Deputy Hall's funeral. "Lynn was always smiling," Sheriff Frank Wanicka told the Fort Myers News-Press. "He was an officer who was well liked and well respected by every man in the department. Everyone is really going to miss him." The Fort Myers Beach park was later dedicated to Deputy Hall and renamed Lynn Hall Park in December 1981.
Deputy Michael David Yahl
December 30, 1951 – March 13, 1976
On March 13, 1976, several deputies responded to the scene of an attempted holdup of Purolator Security, an armored car money pickup and delivery service near Page Field. A hostage situation and gun battle ensued. After the gunfire had stopped, Deputy Michael Yahl approached the suspect's vehicle when suddenly the gunman rose up from the front seat and fatally wounded him. Return fire from deputies resulted in the death of one suspect; the other suspect was wounded and is serving a life sentence. Investigator Bob Moore, Fort Myers Police Lt. Jere Spurlin, and armored car driver John Johnson also were injured in the shootout.
The 2½ year veteran of the agency was 24 and survived by his wife Carol, and daughters Michelle and Cindy. His uncle, Capt. Roy Yahl, headed the Agency's Narcotics squad. "He had that boyish look and quick grin that wins your friendship at the first meeting," Sheriff Frank Wanicka told the Fort Myers News-Press. "And yet, underneath there was a man, a man with a purpose who moved swiftly and with purpose when the situation demanded it." The Stockade Correctional facility was dedicated to Michael Yahl in 1977.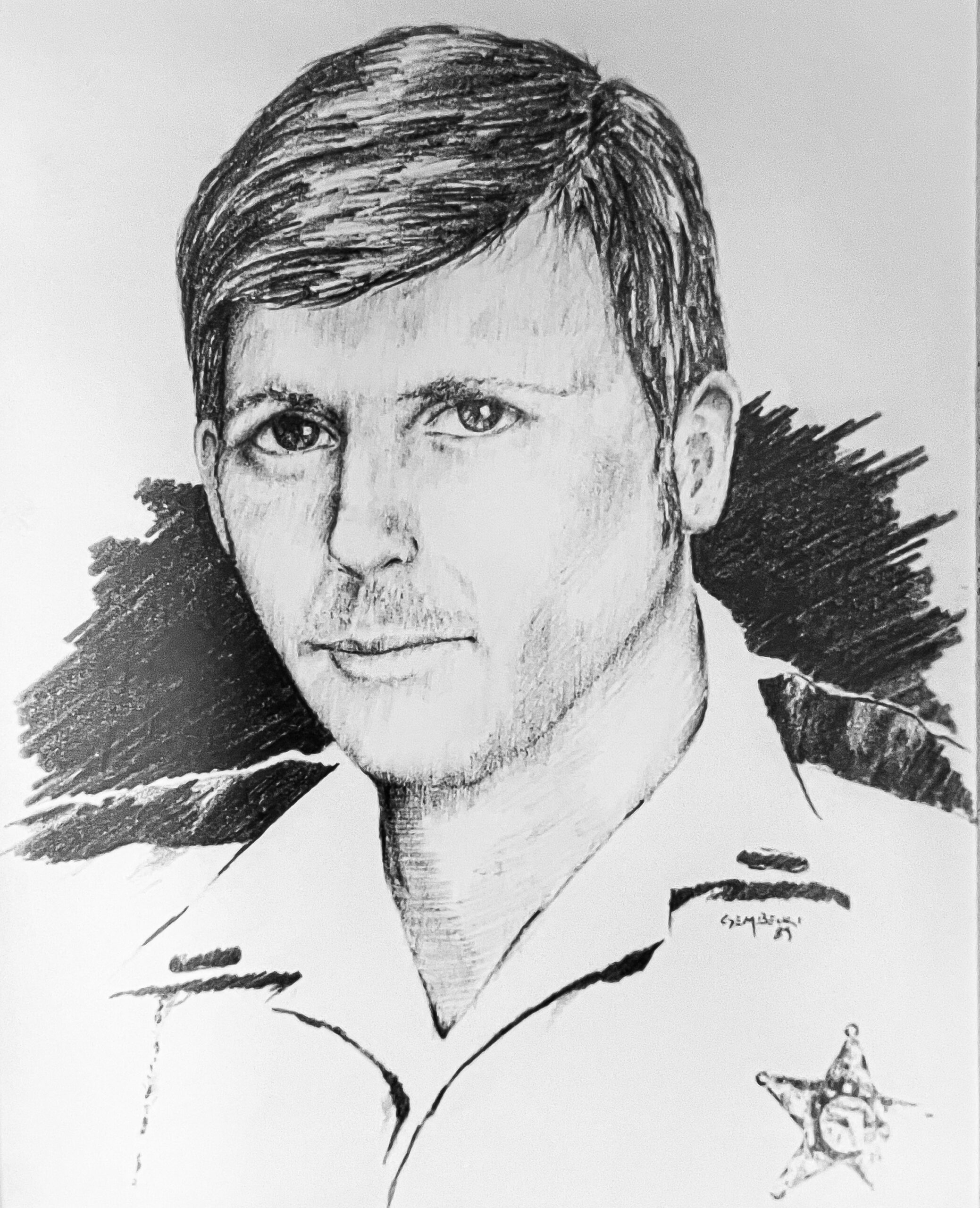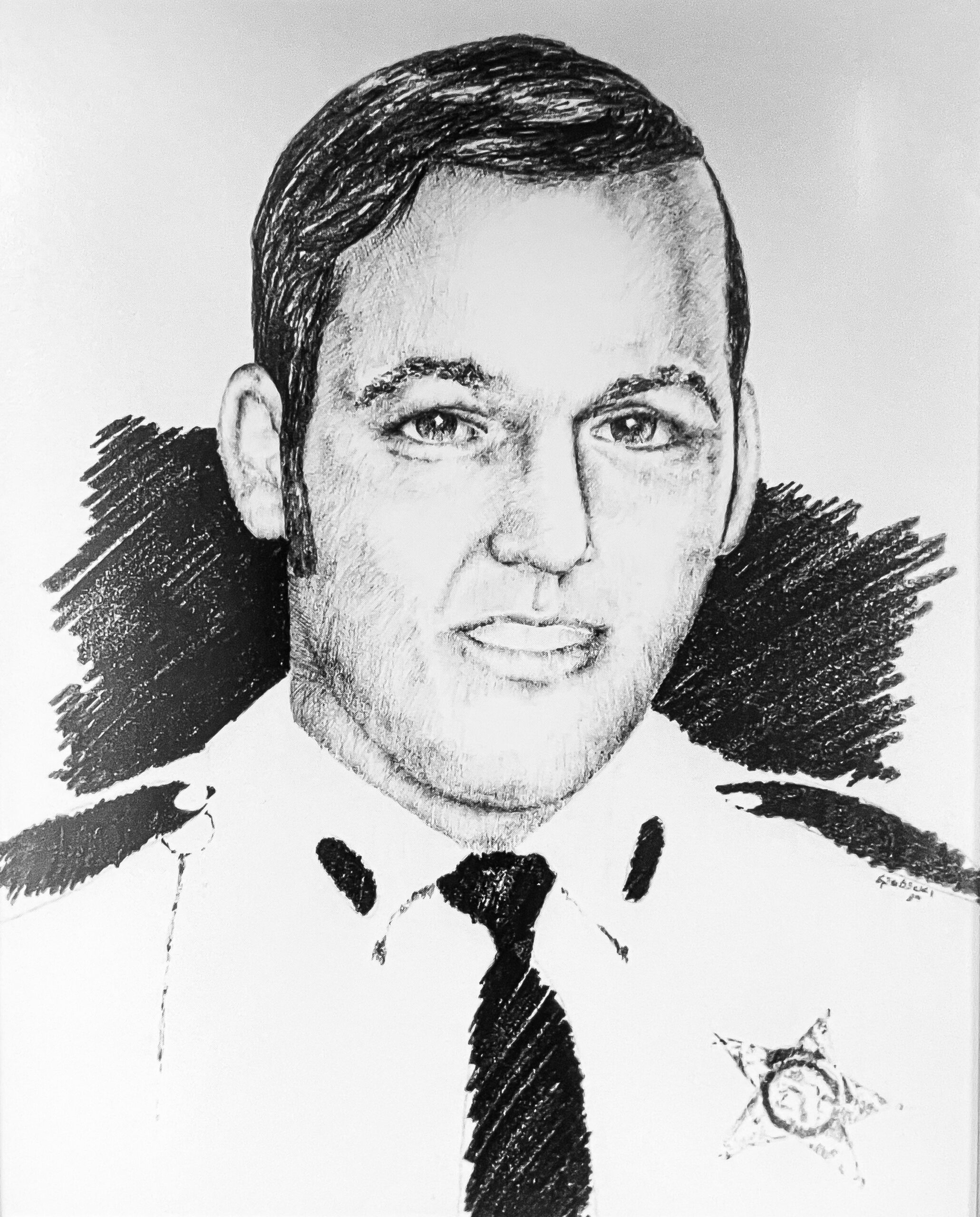 Deputy Richard Keith Eva
January 1, 1944 – February 12, 1972
On Feb. 12, 1972, a trustee escaped from the Lee County Jail. Deputy Richard Eva stopped a suspected stolen vehicle and recognized the driver as the escaped prisoner. After placing the prisoner under arrest, the prisoner resisted and managed to get Deputy Eva's weapon, fatally shooting him and critically injuring Conservation Officer Bill Jackman. The seven-year veteran of the agency was 28 and survived by his wife Ann, daughter Sommer Ann and son Richard K.
Ann Eva was a radio dispatcher at the Bonita Springs Substation the night her husband was killed. Despite knowing her husband had been shot, Ann Eva remained on duty to coordinate efforts between law enforcement and rescue personnel. Hundreds of law enforcement and public officials honored Deputy Eva at his funeral. The Rev. Robert Asmuth told the mourners that he had left them a "great legacy of fulfilling the responsibilities of those who wear the officer's badge. He lived it, breathed it, loved it. And, he died for it," the Fort Myers News-Press reported. The Bonita Springs Substation was dedicated to Richard Eva in 1996.