SHERIFF CARMINE MARCENO'S FEBRUARY SAFETY & SECURITY TIP: VEHICULAR BREAK-INS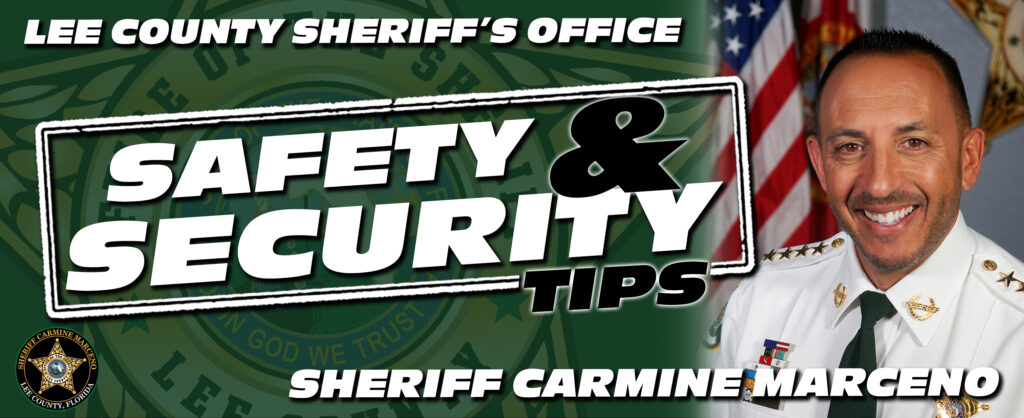 A MESSAGE FROM THE DESK OF SHERIFF CARMINE MARCENO: VEHICULAR BREAK-INS
Fifteen seconds…that's approximately the amount of time required to fully ransack the interior of your unlocked vehicle and to remove any and all valuables. Fifteen seconds…
Despite local and national efforts and public service announcements reminding vehicle owners to lock their cars and trucks…despite pleas to remove valuables from vehicles…doors remain unlocked overnight and vehicular burglaries continue.
The calls for service begin, during the early morning hours, as residents and visitors enter their vehicles only to find that their vehicle has been burglarized. Gloveboxes are opened and the contents are scattered around the interior of the vehicle. Center console covers are snapped off as thieves hastily rummage through the contents. Items hidden beneath the seats are no longer there. Utilizing the trunk-release mechanism, the contents of the trunk are often stolen, as well.
Laptops, wallets, purses, keys, cash and firearms left overnight have been stolen. Those who chose to leave the vehicle's key fob in their car or truck generally wake to find an empty parking space in their driveway.
The burglary of an unlocked vehicle is the quintessential example of a crime of opportunity. Criminals walk through the darkened streets pulling on car door handles. All too many of them open.
While there is no statistical or scientific way to determine the increased likelihood that your unlocked vehicle will be burglarized, we can safely say that thieves almost always walked past a locked car or truck. The time required to break into a secured vehicle, along with the noise that generally accompanies such a break-in, makes a locked vehicle problematic. Why struggle and risk arrest when the vehicle next door is potentially unlocked?
If vehicle doors needed to be chained and padlocked, one might say that the process is tedious and difficult. Since the early 1980s, varying forms of remote keyless entry became available requiring that vehicle owners simply depress a button to lock and secure their vehicles.
Despite the technology, despite the simplicity, residents continue to leave their vehicles unlocked and deputies continue to spend the morning hours responding to these thefts.
Please consider the following:
Prior to walking away from your vehicle, take a moment to ensure that all doors, tailgates, truck beds, etc., are locked.
Ensure that there are no valuables visible to passersby.
Remove all firearms from the vehicle and secure them inside your residence.
When possible, park in well-lit areas or garages.
Trim bushes/hedges that block the view of your vehicle.
If you see individuals walking from driveway to driveway or approaching parked vehicle doors, please contact law enforcement immediately. "See something, say something, make the call!"