IMPORTANT SAFETY & SECURITY TIP: REMOVING VALUABLES FROM VEHICLES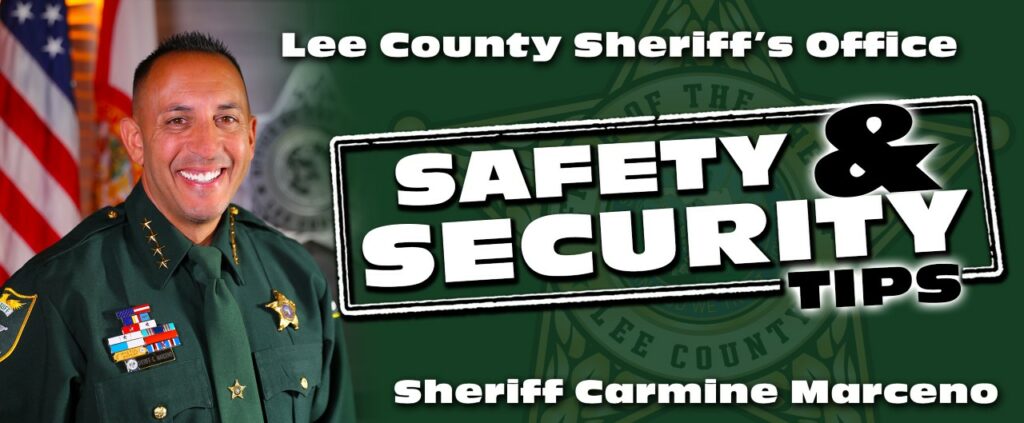 IMPORTANT SAFETY & SECURITY INFORMATION
Sheriff Carmine Marceno and the Lee County Sheriff's Office remind you of the importance of removing ALL valuables upon exiting your vehicle.
Those leaving their vehicles for lengthy periods of time should ensure that items of value are not visible to passersby.
Soon, we will be at the start of holiday season and many of us will begin our seasonal shopping.
Theft of items left unattended in cars and trucks is a crime of opportunity. By removing any and all valuables, you are significantly less likely to encourage forced entry into your vehicle.
Please lock your vehicle's doors.
Please remove all valuables including firearms.
Please park in well-lit, well-traveled areas.
Notify the Lee County Sheriff's Office or local law enforcement of any suspicious or illicit activity.