SHERIFF CARMINE MARCENO'S NOVEMBER 2023 SAFETY & SECURITY TIP:  THOUGHTS FOR VACATIONERS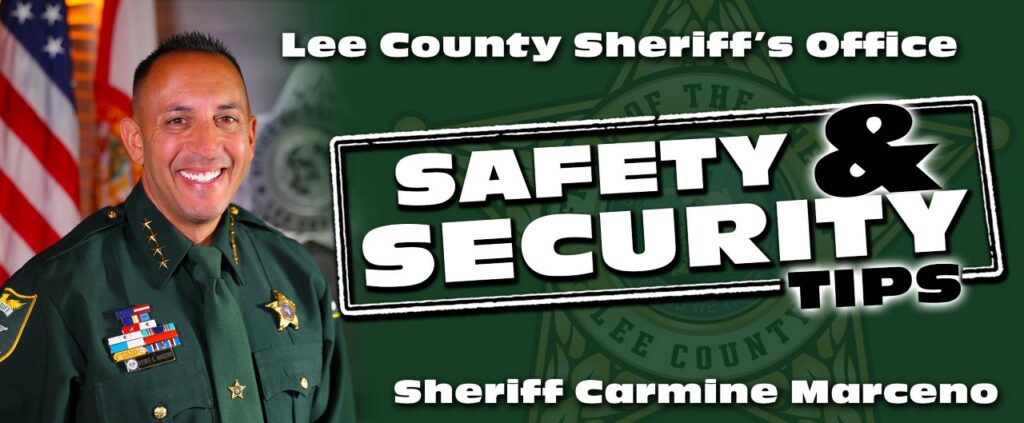 The year has certainly flown by! It's November, Thanksgiving is weeks away and many of us are beginning to make plans for holiday vacations.
While our focus is on family gatherings, purchasing airline tickets and reserving hotel rooms, please include home security as a component of your planning.
Before we address residential security practices, it would be prudent to take a moment to discuss the sharing of vacation plans on social media prior to leaving, as well as the posting of photos and narratives while out-of-town.
These practices alert wrong-doers of the fact that your residence will be or is vacant and vulnerable. Consider postponing social media posts until after you return. Use past-tense verbiage to ensure that those monitoring your posts are aware that you are no longer away from home.
Prior to leaving your home, take a few extra moments to ensure that all windows and sliding doors are both closed and locked. Cooler mornings have prompted many of us to unlock and open windows for increased air circulation. While you may have remembered to close these windows, ensure that they have been locked, as well.
Consider adding motion-activated lighting and security cameras. A first line of defense against burglary, lights and visible cameras are deterrents to would-be thieves.
Home security systems, now being wireless, are easily installed and are available in a range of price points. Implementing 24/7 central station monitoring will ensure a quick response during emergency circumstances.
Utilizing timers and/or Bluetooth smart plugs/outlets to activate lighting and electronics make it appear that you are at home. Vary the times and the lighting that you select to operate.
Blinds, curtains and shutters should be closed making it difficult for potential intruders to look into your home.
Remove your garage door opener/remote from any vehicle that will be unattended during your time away. Ensure that valuables, including firearms, are removed from these vehicles and secured within your home.
Never leave spare keys hidden on your property. Experienced criminals can locate "faux rocks" and sprinkler-head lookalikes, will look inside of and beneath lawn statues, potted plants and outdoor electrical outlet boxes/covers, beneath and inside bird houses and under door mats…you name it.
Accumulated mail notifies would-be burglars that your home is vacant. Consider asking a neighbor to retrieve your mail or take advantage of the United States Postal Service "Hold Mail Service." Additional information, regarding this postal program, can be found at www.usps.com/manage/hold-mail.htm.
The Lee County Sheriff's Office offers Vacant House Checks. Visit our website or call 239-477-1000 for additional information.
Let's all take proactive measures to protect our homes and property while enjoying our time on vacation!