REQUEST FOR PROPOSAL- CLOSED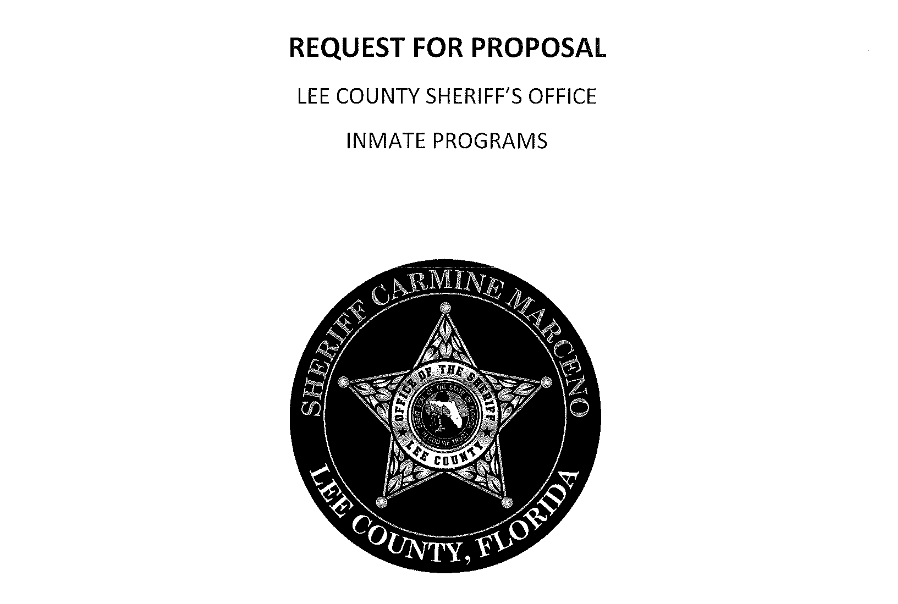 This request is now closed.
The Lee County Sheriff's Office is currently seeking proposals from qualified, responsible firms to provide Correctional Facility programs to it's inmate population, including but not limited to, Residential Substance Abuse Treatment, Life Skills Programs, and Cognitive Behavior Therapy.
Opening date: July 1, 2021
Letter of intent to submit due date: July 16, 2021
Proposal due date: August 16, 2021
Please direct any questions to Lieutenant LaDonna Brady (lbrady@sheriffleefl.org), Program Supervisor Maria Green (mgreen@sheriffleefl.org), and Purchasing Director Jenna Clark (jclark@sheriffleefl.org).