MARCH 9, 2023…"SLAM THE SCAM" DAY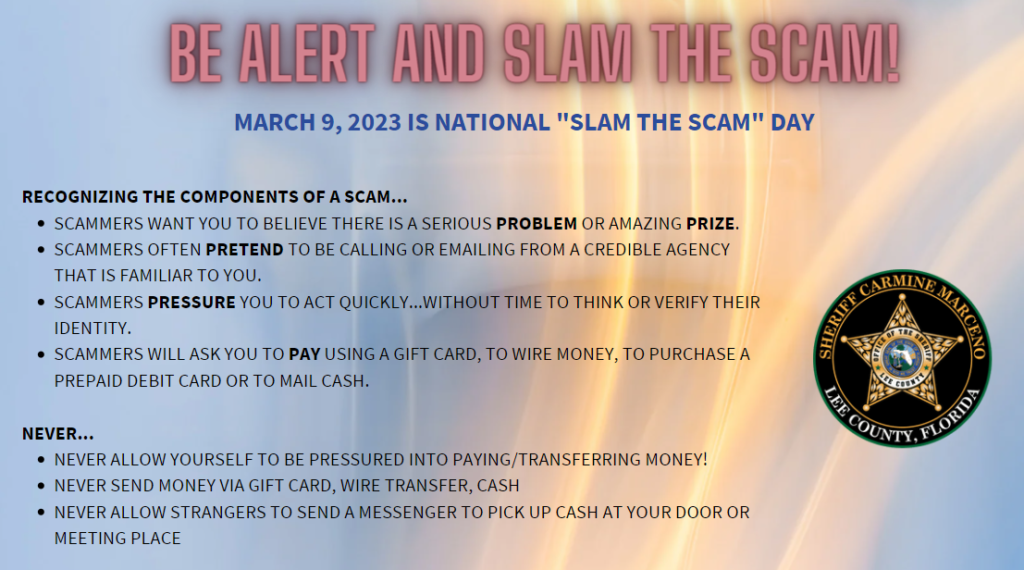 Americans lost over $8.8 billion to fraud and scams in 2022, according to the Federal Trade Commission.
That enormous loss increased by 44% from the previous year!
Sheriff Carmine Marceno asks that you take the time to learn more about existing scams, understand the commonalities and warning signs and seek assistance whenever unsure.
Consider subscribing to the Federal Trade Commission email updates at https://public.govdelivery.com/accounts/USFTCCONSUMER/subscriber/new?topic_id=USFTCCONSUMER_8