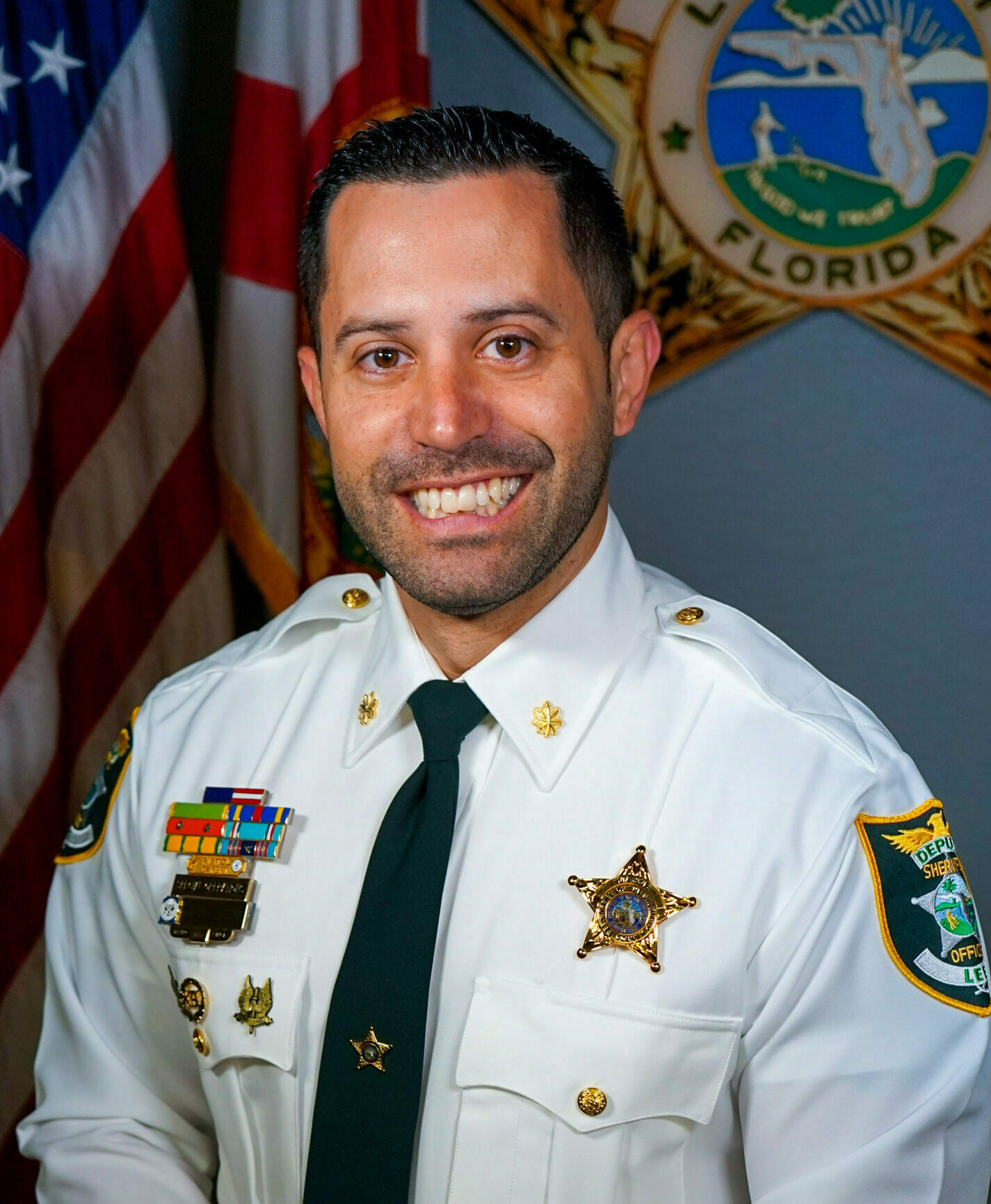 Major Bryan Perera
Major Bryan Perera began his career at the Lee County Sheriff's Office Corrections Bureau in 2005. While there, he attended the Southwest Florida Law Enforcement Academy where he graduated top of his class and was awarded with the top academic award in 2007.


Major Perera then took on his next role as a deputy in our South District. Major Perera patrolled the streets of southern Lee County and served in a proactive Crime Suppression team.


During his tenure at the Lee County Sheriff's Office, Major Perera served in a variety of specialty teams and investigative units. He was a member of the Special Operations Unit (SWAT), Waterborne Strike Team, Explosive Breaching Team, Narcotics Unit, Rappel Team, Mobile Field Force team, United States Marshals Regional Fugitive Task Force, and the K9 Unit.


While serving as a SWAT team member, Major Perera participated in numerous dignitary protection assignments in conjunction with the Secret Service to provide security protection for President(s) Donald Trump, George W. Bush, George H.W. Bush and Vice President Michael Pence.


His involvement in diverse units within the agency allowed for him to hold many leadership positions throughout his career. He was a Sergeant in East District, Sergeant in Narcotics, Explosive Breaching Team Leader, Assistant Commander of the West Patrol District, K9 Unit Commander and, Commander of the SWAT Team.


Just before his current role as the Major over Tactical Support, Major Perera served as the Captain over Special Operations. This position supervises SWAT, Hostage Negotiations, Explosive Ordinance Disposal Team, Dive Team, Field Force, Mobile Command, the K9 Unit, U.S. Marshals Regional Fugitive Task Force, Marine Unit, Agriculture Unit and the Traffic Unit.


As the Major over Special Operations, Major Perera oversees the Tactical Support Division, the Youth Services Division which encompasses 65 Schools, The Civilian Support Unit and Inspections Division.


Major Perera has been awarded several medals to include the combat cross, drug buster, unit citation, and exceptional service medal.
Back to Command Staff