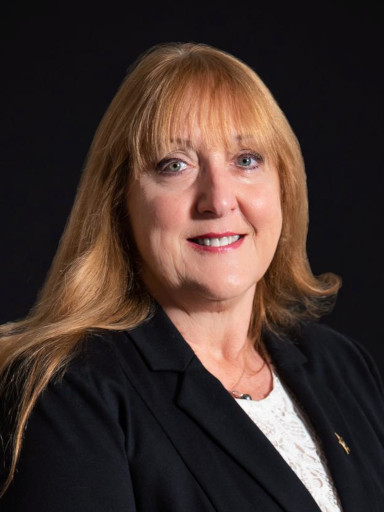 Executive Director
Annmarie Reno
Annmarie Reno is Executive Director of the Support Services Bureau, overseeing an annual budget of $196 million.
She has held many positions within the Lee County Sheriff's Office since joining the agency in 1997. They include Budget Director, Human Resources Manager, False Alarm Reduction Manager, Operations Analyst, Administrative Assistant and Secretary for various divisions.
She received her Bachelor's degree in Executive Management at International College, her Master's degree in Public Administration with IMPAC University and obtained an additional master's degree while pursuing her PhD in Public Administration with Northcentral University. She has held numerous state and local positions for Mothers Against Drunk Driving, including Secretary of the State Chapter and President of Southwest Florida Chapter.
Annmarie was born and raised in Detroit. Prior to joining the agency, she worked 12 years for General Motors, first as an assembly worker before being promoted to material control supervisor. She later moved to Indianapolis, where as operations manager she was instrumental in the startup of Ternes Packaging, a packaging company that performed work for General Motors, Allison Transmission, and Delco Electronics.
She has one son, Doctor Michael Reno, MD, PhD, doctor of pathology at the University of Cincinnati Hospital.
Back To Command Staff