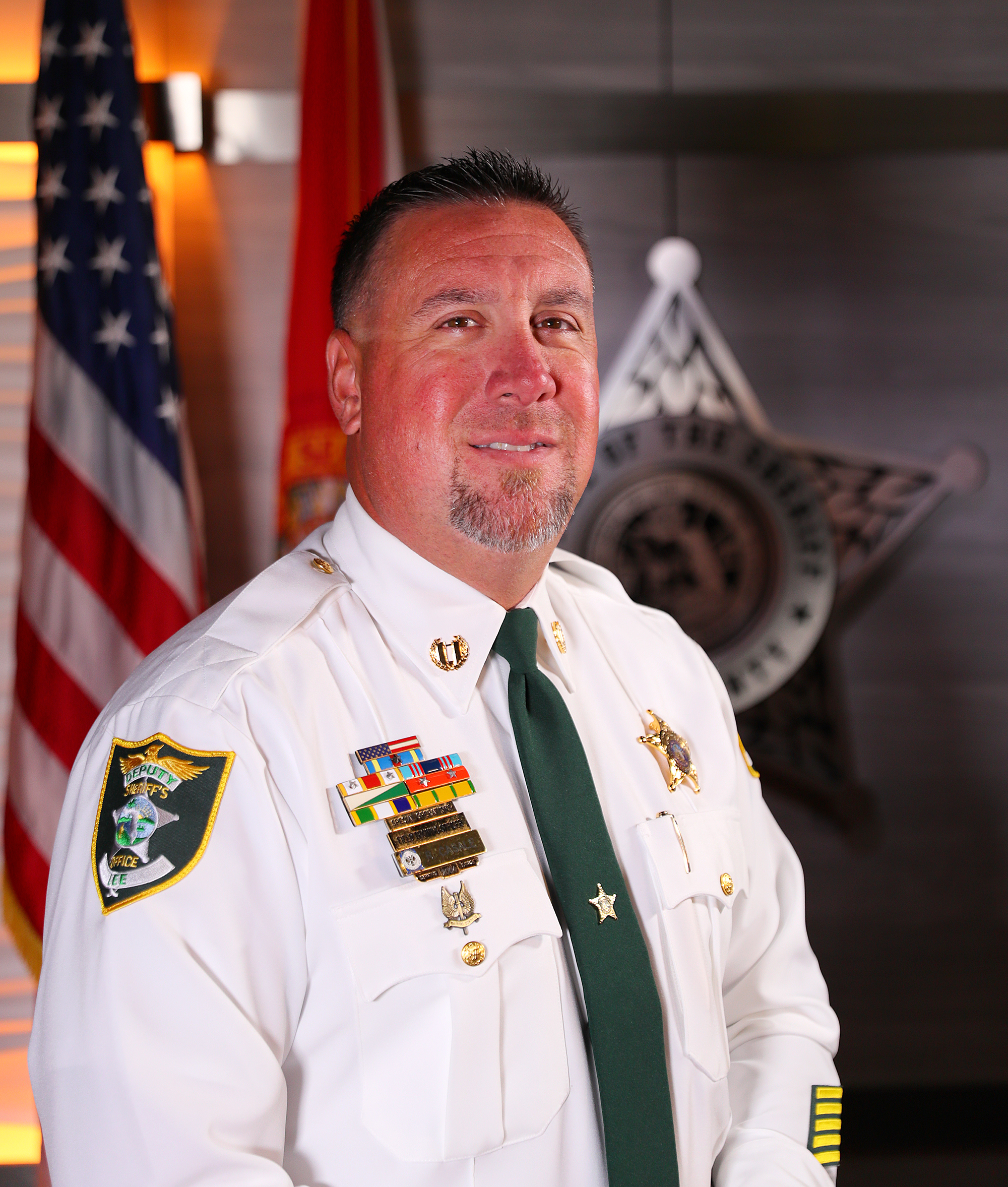 Commander Robert Casale
Commander Robert Casale began his law enforcement career in 2000 as a Military Police Officer in the U.S. Army. In 2001, while in that capacity, he deployed to Southwest Asia in support of "Operation Enduring Freedom." After serving four years in the Army, Commander Casale was hired by the Lee County Sheriff's Office and was assigned to West District Patrol.

After spending time in the Patrol Bureau, Commander Casale transitioned into the Special Investigations Division where he spent eight years working in an undercover capacity in our Narcotic Unit. Commander Casale later spent time as a supervisor in our Major Crimes Unit, overseeing Homicide, Violent Crimes and the Special Victims Unit. Commander Casale would eventually transition back into our Special Investigations Division as the Division Captain overseeing Narcotics, Gang and Intelligence Units.

In 2020, Commander Casale would take over the Tactical Support Division. In this role, Commander Casale oversaw Fugitive Warrants, Marine Unit, K9 Unit, Traffic Unit, Agriculture Unit and our SWAT Team.

Commander Casale was also a member of our SWAT Team for eleven years, serving as both an operator and explosive breacher. For his last four years on the team, he served as a Team Leader and Team Commander.

Commander Casale is currently the Commander over Road Patrol.

Commander Casale enjoys spending time with his family and is very involved in coaching youth sports in the community.
Back to Command Staff