Crime Stoppers press release: Suspects sought in wake of North Fort Myers road rage assault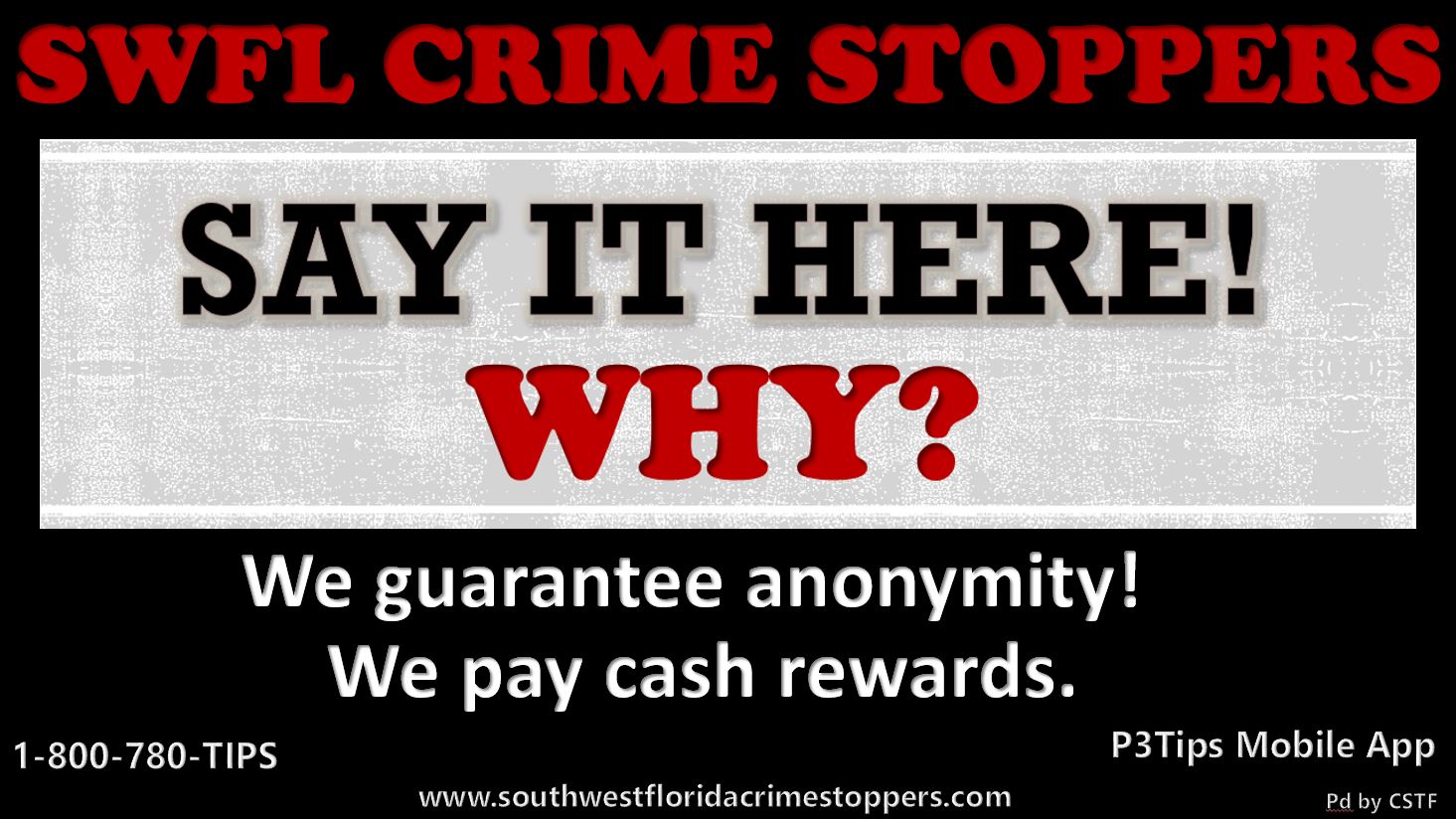 Southwest Florida Crime Stoppers is asking for the public's help identifying a troop of motorcycle riders who violently assaulted a man during a road rage incident in North Fort Myers.
Last Saturday, January 9, the victim was driving westbound on Pondella Road around 3:15 p.m. when he encountered a large group operating street performance motorcycles. The riders were recklessly speeding, cutting off motorists and blocking intersections to impede the flow of traffic. After the victim yelled at the suspects to stop blocking traffic, one man got off his motorcycle and smashed the victim's side view mirror. At that point, the other motorcycle riders stopped near the intersection of Pondella Road and Lamar Road and surrounded the victim and his car, smashing out all of the vehicle's windows. The group then turned their attention to the victim, whom they beat with a large wrench, as well as their helmets, knocking him to the ground and repeatedly kicking him, causing extensive injuries that required the victim to be trauma alerted to the hospital. Several bystanders interjected and broke up the attack, after which the suspects all fled on their motorcycles.
Dashboard video was able to capture images of each one of the suspects who were involved in the assault. Now, Crime Stoppers is hoping the public can help identify these individuals. Anyone with information on the identities and whereabouts of these suspects are asked to call Crime Stoppers at 1-800-780-TIPS (8477). All callers will remain anonymous and will be eligible for a cash reward of up to $3,000. Tips may also be made online at www.southwestfloridacrimestoppers.com or on the P3Tips mobile app.