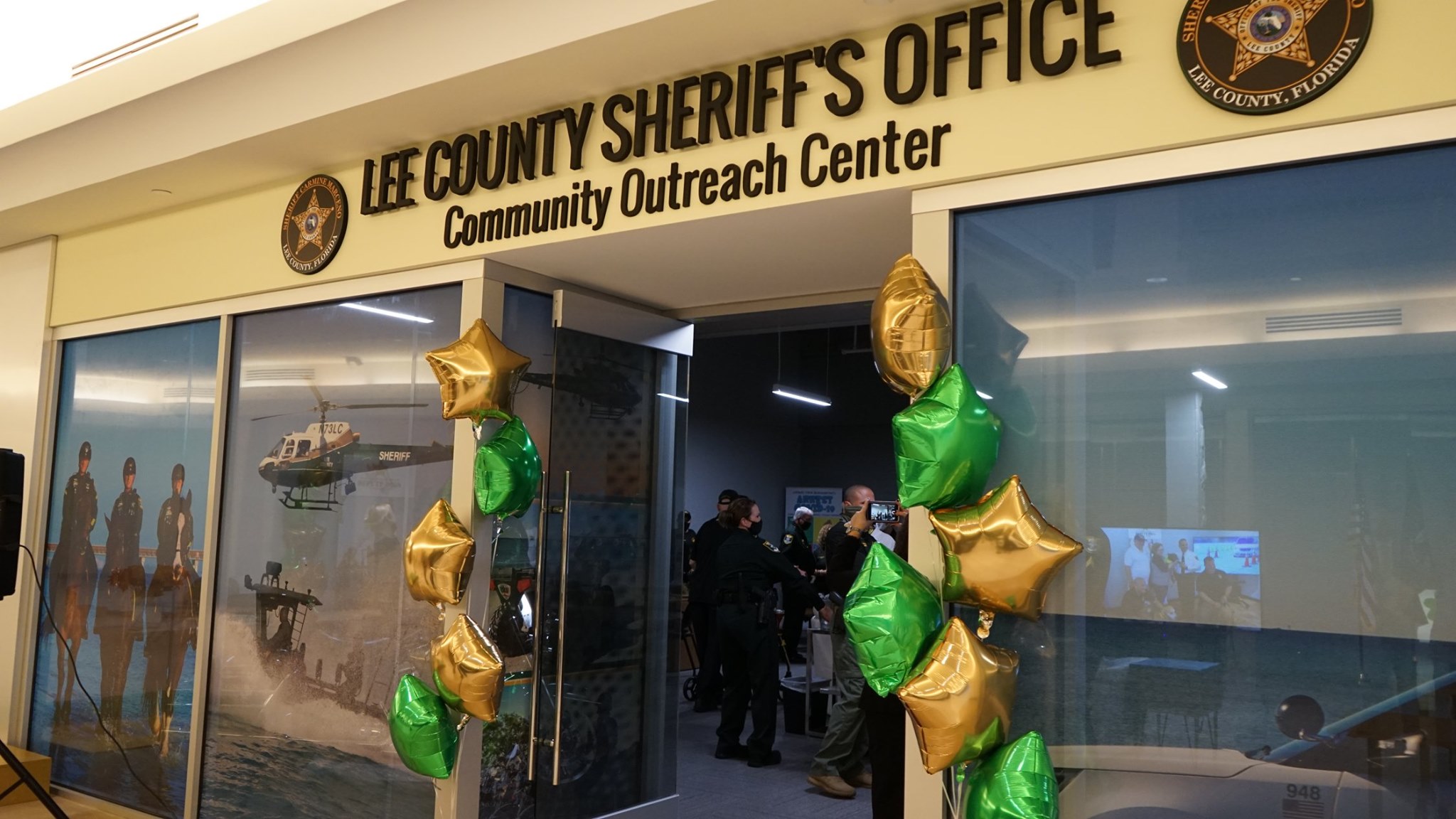 The Lee County Sheriff's Office Community Outreach Center located inside the Edison Mall at 4125 Cleveland Avenue, Suite 1930.

The operation hours at this center are Monday to Saturday from 11:00 a.m. to 7:00 p.m. and Sundays from 12:00 p.m. to 6:00 p.m.

You can reach this outreach center by calling 239-910-6585.

Your Community Response Coordinator is Colby Pickering.

Safety classes and educational material will be available at this location. You can also stop in and get to know some of the employees at your sheriff's office!

We hope to see you soon!