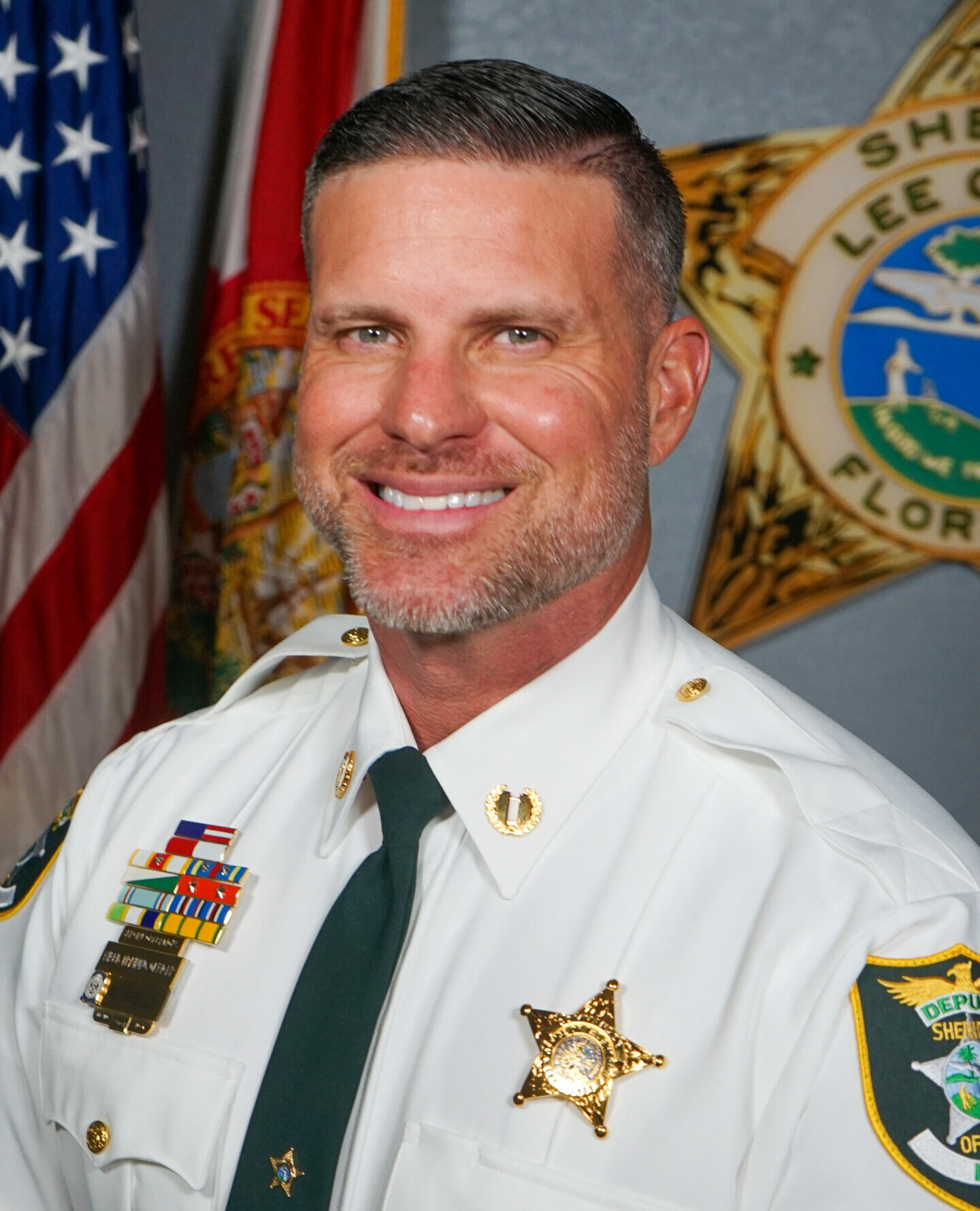 Commander Mark Shelly
Commander Mark Shelly began his law enforcement career with the Lee County Sheriff's Office in early 2001 after earning a bachelor's degree in Sociology and Criminal Justice from Walsh University in North Canton, Ohio. Commander Shelly has served in various capacities throughout the agency to include our Patrol Division, Criminal Investigations, undercover Narcotics, Special Operation Unit (SWAT), and Waterborne Strike Team.

During his career, Commander Shelly has received numerous decorations from the Department and has been a multiple award recipient of the, "Narcotics Officer of the Year" from the Florida Narcotics Officers Association. He was also awarded "Law Enforcement Officer of the Year" by the Lehigh Acres Chamber of Commerce in 2017. Commander Shelly has served in leadership roles in multiple components of the agency to include South District Criminal Investigations, Narcotics, Intelligence, East District, Violent Crimes, Special Investigations, and served as a Watch Commander.

More recently, Commander Shelly has managed several important projects under the direction of Sheriff Carmine Marceno. He implemented a modernized digital scheduling/timesheet program for the agency, developed one of the largest and most advanced drone programs in the state of Florida, and designed the Real Time Intelligence Center (RTIC). The RTIC and Sheriff Marceno's Intelligence-based policing strategy has quickly gained national attention, while serving as a model for several intelligence centers currently under development.

Commander Mark Shelly was raised in Bonita Springs and is a graduate of Estero High School. He is married to his wife Jennifer and is a father to three amazing children. Commander Shelly enjoys coaching youth sports, spending time on the water with his family, and being involved in the community.
Back to Command Staff