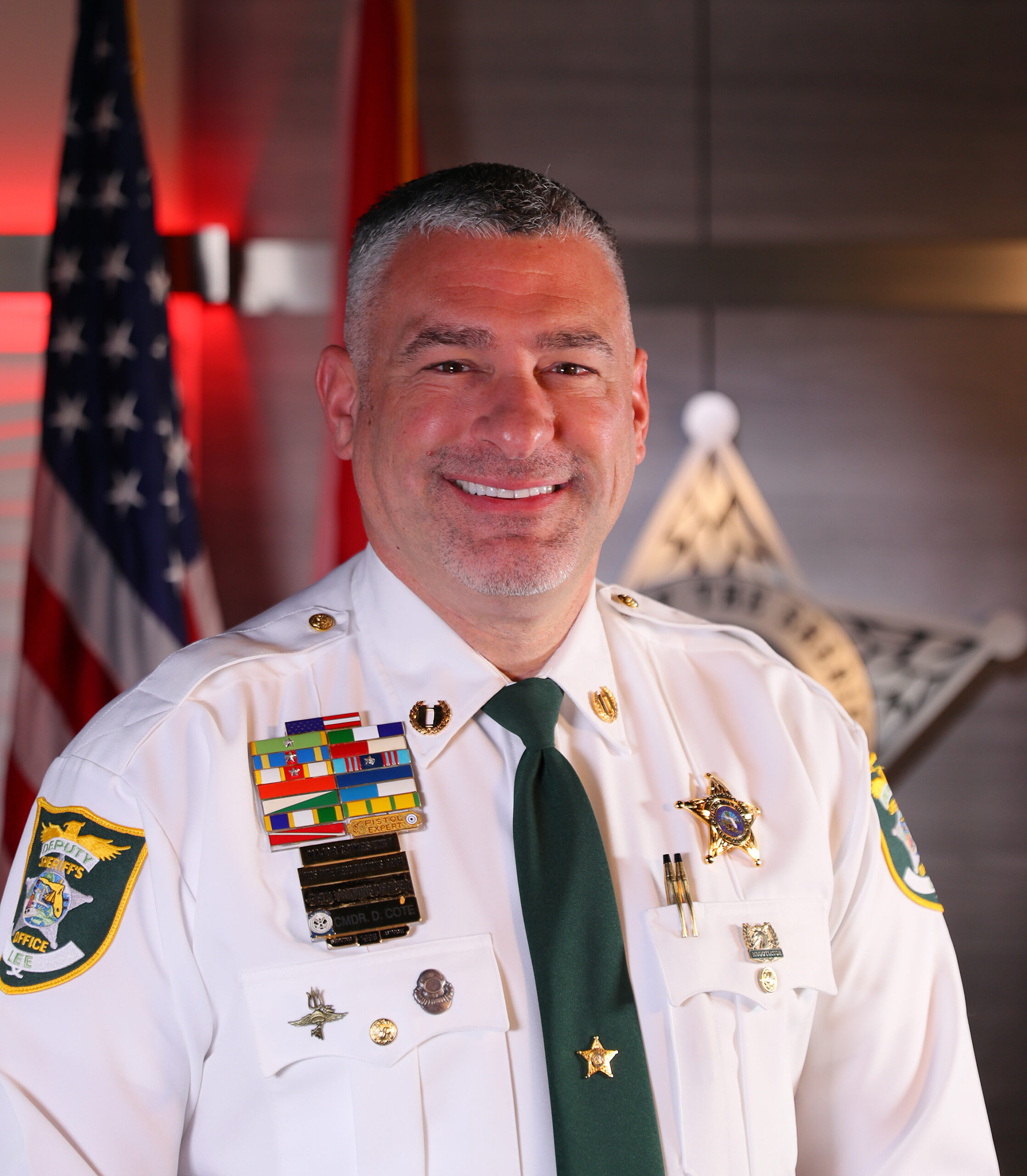 Commander Daniel Cote
Commander Daniel Cote began his law enforcement career in 1994 in Lawrence, Massachusetts. He graduated from the Northeast Regional Police Institute and moved to Fort Myers in 1998 where he began his career with the Lee County Sheriff's Office.

Over the following 23 years, he served in various units to include Robbery, Career Criminal Task Force, Special Victims Unit, Highway Interdiction, Narcotics Unit, the Real Time Intelligence Center, Civil Unit, and most recently, the commander of the Internal Affairs Division. He has extensive experience in special investigations to include human trafficking, adult and child sex crimes, child abuse, and elder abuse. This experience has assisted him in his memberships to the Florida Sex Crimes Investigators Association and as a board member for the Florida Gulf Coast University Human Trafficking Resource Center. Additionally, Commander Cote is a member of the Human Trafficking Task Force for the 20th Judicial Circuit and an advisory board member for "Christy's Cause", a non-profit organization dedicated to eradicating child sex-trafficking worldwide.

Commander Cote will be a graduate of the flagship 90th Command Officers Development Course conducted by the Southern Police Institute in Louisville, Kentucky.

Commander Cote was previously a member of the Lee County Sheriff's Office Underwater Operations Unit as well as a Negotiator on the Hostage Negotiations Team.

Commander Cote previously commanded the Community Outreach Bureau, Public Information Office, Southwest Florida Crime Stoppers, the Animal Cruelty Task Force, and the Community Response Unit.
Commander Cote currently overseas the Civil Division and Juvenile Assessment Center.

Commander Cote is a graduate of Barry University and currently resides in Fort Myers with his wife and two children.
Back to Command Staff