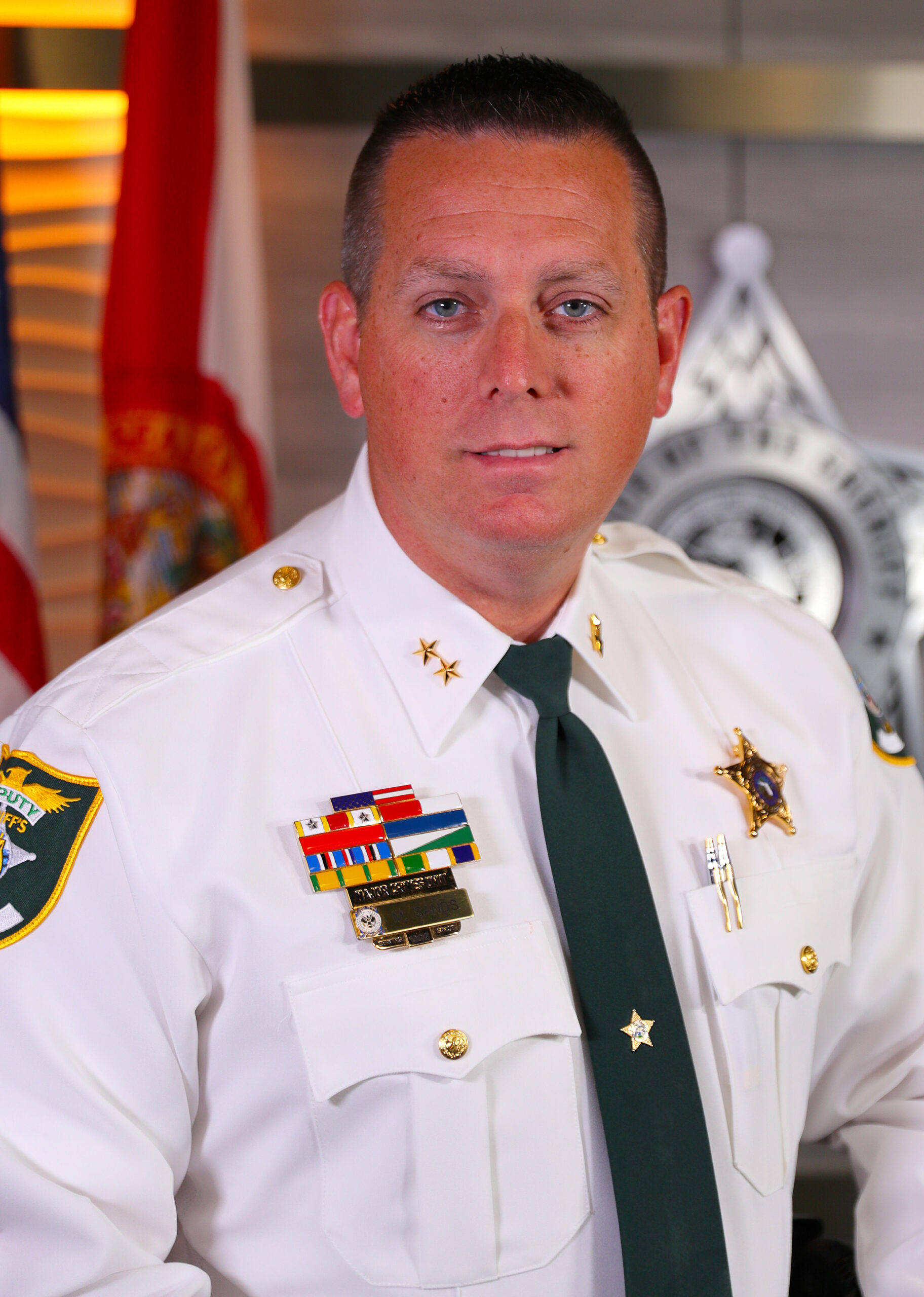 Chief Matthew Sands
Chief Matthew Sands began his career with the Lee County Sheriff's Office in 1998. He started as a clerk in the Records Division, then transferred to the Corrections Bureau and from there, moved to the Law Enforcement Bureau. While working Road Patrol, he was given an opportunity to work as a District Detective, which was the start of his investigative career.
As an investigator, Chief Sands worked in the Major Crimes Unit as a Violent Crimes Detective and a Homicide Detective. Some of his training in this area includes, Injury and Death Investigations, Investigative Interview Techniques and he is one of only a few Polygraph Examiners at the Sheriff's Office.
Having worked as a detective in the Homicide Unit for a number of years, Chief Sands also served as the supervising Sergeant, Lieutenant and Captain of the Major Crimes Unit. Previously, Chief Sands served as the Commander of the Criminal Investigation Bureau which includes the Homicide Unit, Violent Crimes Unit, Special Victims Unit, Sexual Offender Predator Unit, Missing Persons, the Grand Theft Auto Unit, the Narcotics Unit, Gang Unit, Economic Crimes, the RTIC / Intelligence Unit and the Forensics Division. Chief Sands is currently the Chief over the Corrections Bureau.
Chief Sands was raised in Fort Myers and earned his college degree from Edison State College. He is also a graduate of the University of Louisville's Southern Police Institute Command Officer Development Course. He currently lives in Cape Coral with his wife, Catherine. In their spare time, they enjoy watching their three active sons participate in various youth sporting events.
Back To Command Staff