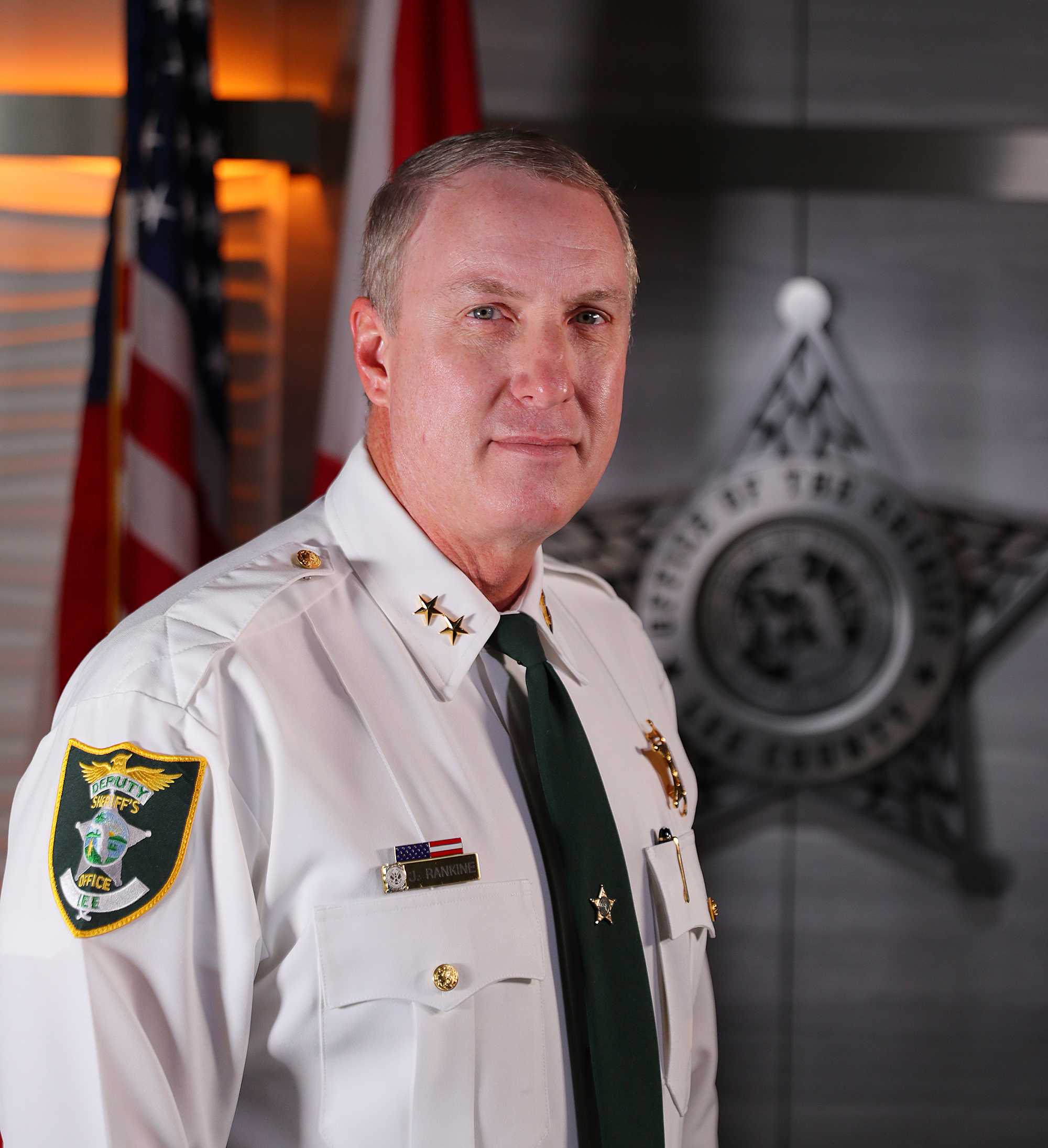 Chief James Rankine
Chief James Rankine joined the Lee County Sheriff's Office in 2017 following more than three decades of experience as a Police Officer, Criminal Investigator, and FBI Special Agent. Prior to his role as Colonel, he served as the Executive Officer to the Sheriff and Undersheriff. He currently serves as the Chief of Law Enforcement Operations

Chief Rankine's public service dates back to 1983 where he served the United States Army as a Military Police Officer and Army Criminal Investigation Division (CID) Special Agent. During his six years of active service, Chief Rankine served overseas, in a domestic based Rapid Deployment Force, and as a member of the Secretary of Defense's security detail. Chief Rankine left the Army in 1989, but returned two years later in support of Operation Desert Storm.

Following military service, Chief Rankine joined the El Paso, Texas Police Department where he worked as a Patrol Officer, Detective and Sergeant. Chief Rankine worked in patrol and traffic operations until his promotion to Detective. He spent three years in the department's Crimes Against Persons unit where he was actively involved in the investigation of more than 100 homicides. Upon promotion to Sergeant, he returned to patrol operations and oversaw patrol activities in the field.

In 1997, Chief Rankine accepted a position as a Special Agent with the Federal Bureau of Investigation. He attended the prestigious FBI Academy and was assigned to a variety of assignments throughout his career. He worked domestic terrorism cases in Oregon, drug cartel cases in Texas, violent crime cases in Nevada, and supervisory roles in both Washington, DC and Fort Myers, Florida.

As a supervisor, Chief Rankine served as the Chief of the FBI's Polygraph Program. In this senior managerial role, he oversaw the FBI's worldwide polygraph mission which included more than 130 examiners, a multi-million-dollar budget, and more than 16,000 exams each year.

In addition to his duties in Washington, Chief Rankine served as the Agent in Charge of the Fort Myers, Naples, and Sarasota offices of the FBI. In an area encompassing nine counties of Southwest Florida, Chief Rankine managed more than 200 criminal and national security investigations with local, national, and international components.

Chief Rankine's education includes an Associate Degree in Law Enforcement from El Paso Community College, a Bachelor's Degree in Criminal Justice from the University of Texas, and a Graduate Certificate in Forensic Psychophysiology from the National Center for Credibility Assessment in Fort Jackson, South Carolina.
Back To Command Staff