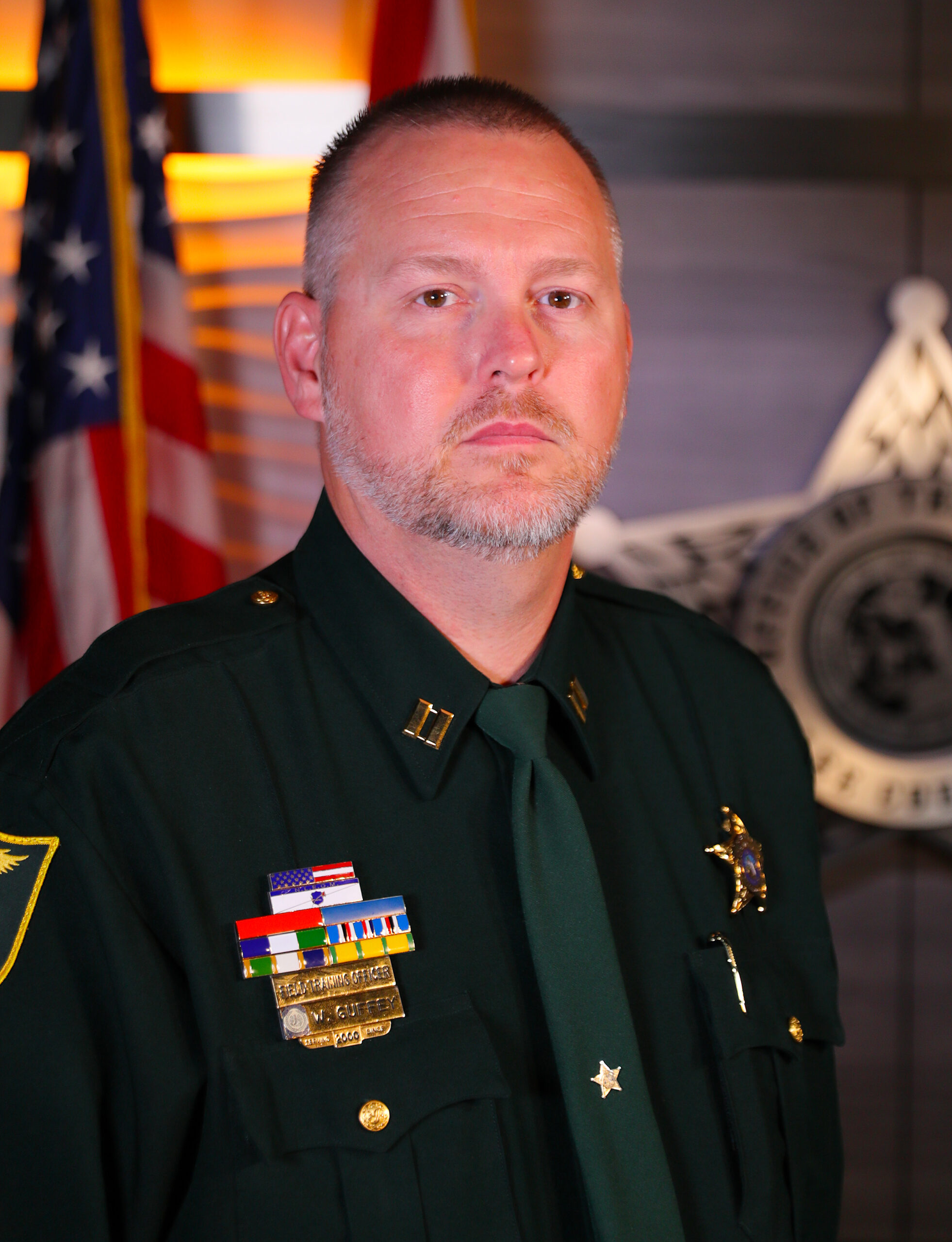 Commander William Guffey
Commander William Guffey joined the Lee County Sheriff's Office in 2000 as a certified Corrections Officer assigned to the Main Jail. While assigned to the Main Jail, he promoted to the rank of Sergeant overseeing shift operations and later promoted to the rank of Lieutenant supervising Intake and Release functions for the Corrections Bureau for over eight years. Further opportunities arose and he was assigned to the CORE Facility, as a Facility Lieutenant, followed by being assigned as the Services Division Lieutenant, which he recently promoted within the division to the rank of Commander and currently supervises.

Commander Guffey has participated in a vast amount of leadership training to include being a graduate of the National Jail Leadership Command Academy (Class #6) as well as the Southern Police Institute's Administrative Officers Course (142nd session) at the University of Louisville, in Louisville, Kentucky. Commander Guffey obtained his Associates Degree from Southwest Florida College and is a Certified Jail Manager with the American Jail Association and Certified Florida Model Jail Inspector with the Florida Sheriffs Association. Commander Guffey is also dual certified holding certification in both Law Enforcement and Corrections.

Commander Guffey is a Florida native and resides with his wife in South Lee County.
Back to Command Staff