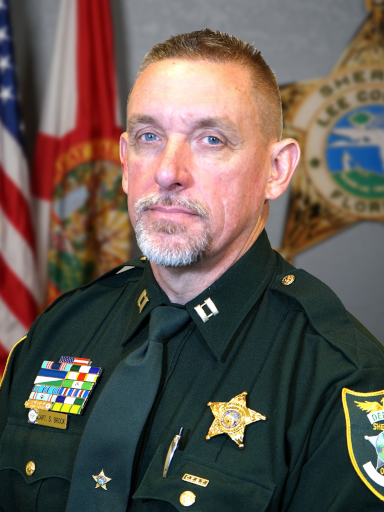 Captain Scott Brock
Captain Scott Brock joined the Lee County Sheriff's Office in 1992. Before joining our agency, Captain Brock served in the United States Air Force from 1985-1989 then for several years with the New York Air Guard.
Captain Brock had held a variety of positions in Corrections to include: Commander of the (C.E.R.T.) Corrections Emergency Response Team), Assistant Commander of Stockade, Assistant Commander of Core Facility, Captain-Core Facility, Captain-Security and Inspections and Captain-Services. Captain Brock is currently Captain of the Main Jail Facility.
Captain Brock is also a (CJM) Certified Jail Manager through American Jail Association Commission.
Back To Command Staff