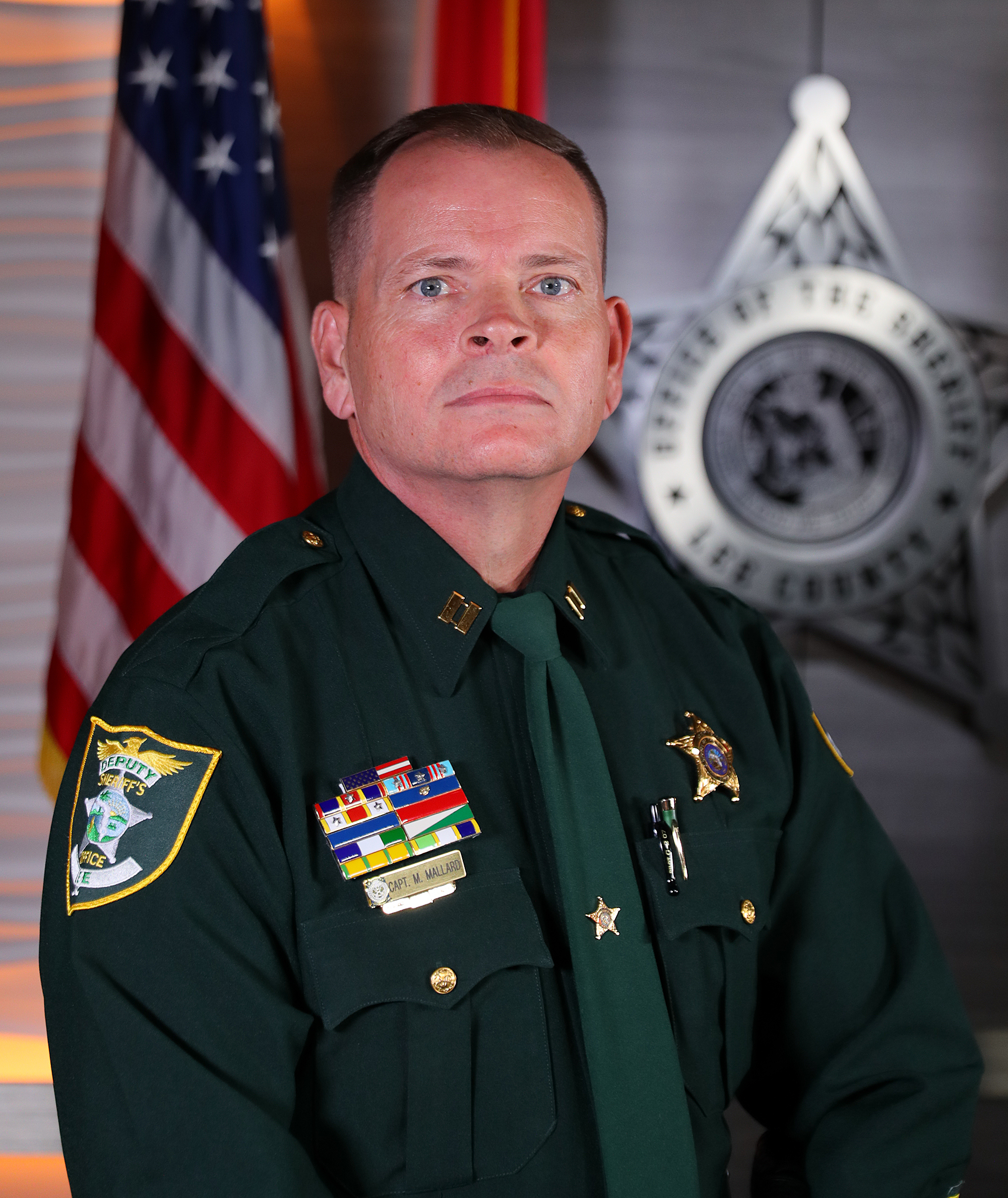 East District
Captain Mark Mallard
Captain Mark Mallard began his law enforcement career in 1997 with the Charlotte County Correctional Institution as a Correctional Officer. In 1999, Captain Mallard joined the Lee County Sheriff's Office where he served as a patrol deputy. Prior to law enforcement, Captain Mallard served in the United States Marine Corp as a military policeman and member of the 3rd Light Armored Reconnaissance Battalion.
Captain Mallard has served in many capacities in the Lee County Sheriff's Office including Major Crimes/Robbery Division where he was able to investigate homicides, robberies, and other violent crimes. Captain Mallard also was a member of the Watch Commanders Division responsible for day to day operations throughout the county. Captain Mallard has had the privilege to lead several Task Forces with multiple agencies involved to combat homicides, shootings, and robberies within the community. Captain Mallard was also Assistant Commander in East District and Assistant Commander in West District. His current role is Commander of East District.
Captain Mallard holds an Associate's degree in Criminal Justice from Florida Southwestern and a Bachelor's degree in Business Management from Hodges University. In his spare time, he enjoys exercising to stay healthy and spending time with his family.
Back to Command Staff