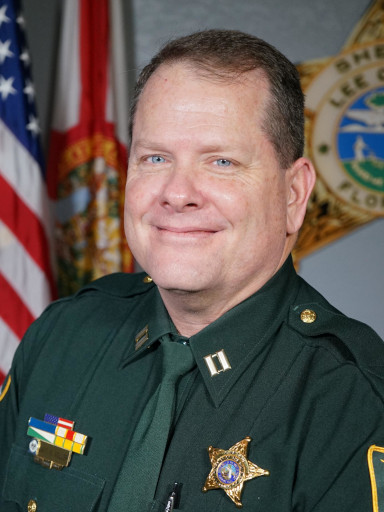 Captain Kevin Koller
Captain Kevin Koller began his career with the Lee County Sheriff's Office in 1996 as a Corrections Deputy. He served on the transition team that oversaw and implemented the Jail Expansion Project to include open booking and construction of the Core Facility as well as the Core Expansion Project. The transition team was instrumental in developing the policies and procedures for these new additions to inmate housing.
Captain Koller worked as the Assistant Commander for the Services Division dealing with external contracts within the Bureau of Corrections. In addition, Captain Koller was promoted to Assistant Commander of the Core Facility which led to his future assignments as the Captain-Main Jail facility, Captain-Services and currently Captain-Security. Captain Koller has been a member of the Correctional Emergency Response Team for 18 years and is currently Commander to the team.
Captain Koller is a graduate of the Southwest Florida Jail Leadership Initiative and class #19 of the National Jail Leadership Command Academy.
Captain Koller was born and raised in Fort Myers and attended Cypress Lake High School. He remains committed to the community and is actively involved with his church.
Back To Command Staff