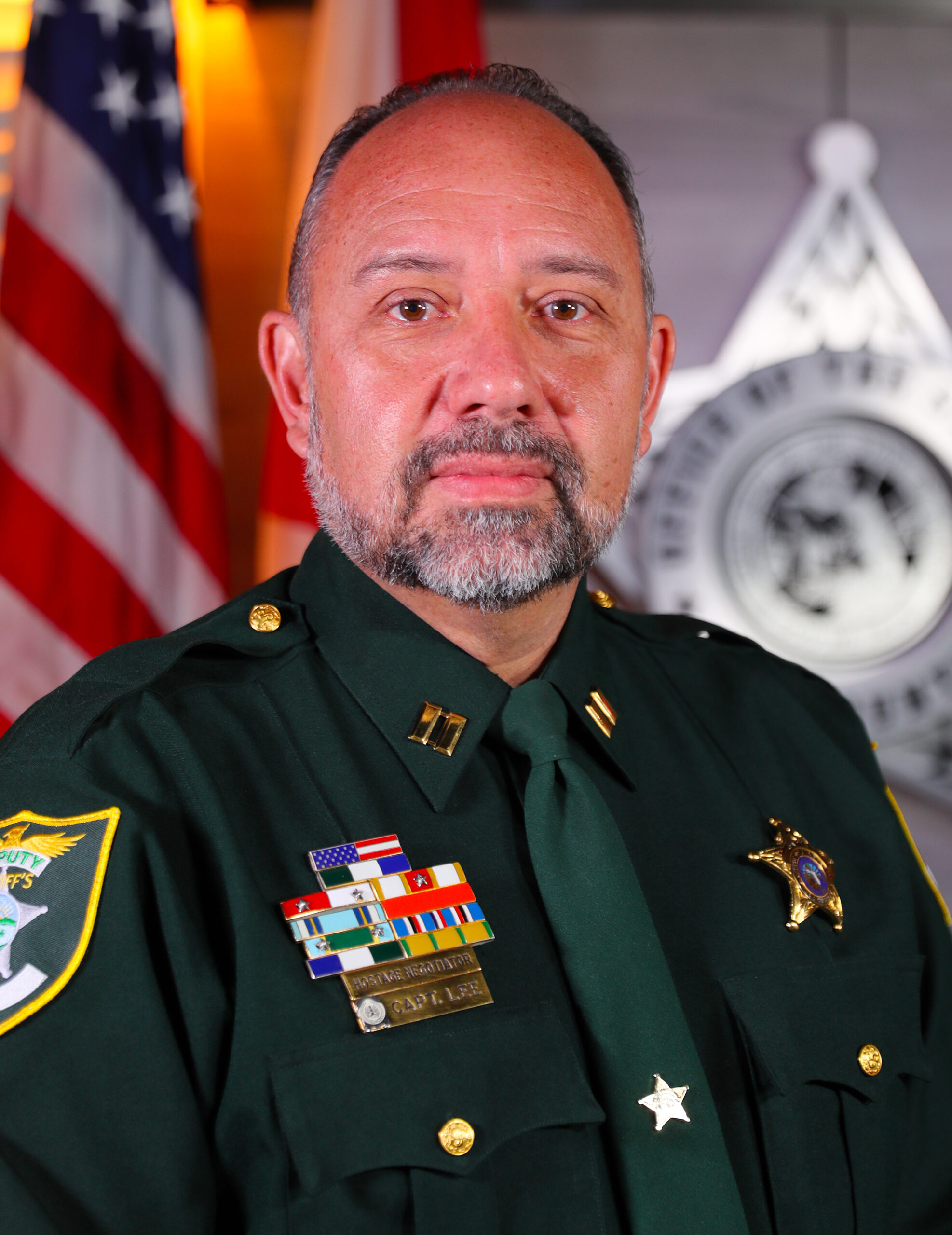 Captain Blake Lee
Captain Blake Lee began his law enforcement career with the Collier County Sheriff's Office in 1989.
He later joined the Lee County Sheriff's Office in 1993 as a Deputy Sheriff. During his tenure with the Lee County Sheriff's Office he has been exposed to multiple facets of this organization, where he has grown in his profession and has had the opportunity to ascend throughout the ranks.
Prior assignments include Road Patrol, Criminal Investigations and Narcotics Investigations as a member of the Field Support Unit (F.S.U.). He later worked as a District Supervising Sergeant and Criminal Investigations Supervisor before earning the rank of Lieutenant. As a District Assistant Commander he was involved in the supervision of the District's day-to-day operations. Additionally, he has served as a Staff Inspector, Youth Services Division Commander and Watch Commander. Captain Lee's current role is as the District Commander of South District.
Captain Lee was previously the agency's Deputy Incident Commander, responsible for operational oversight and the development of objectives, strategies and tactics in the event of a major emergency. He also assisted in coordinating with other public safety organizations, federal agencies and other personnel critical to these incidents. Captain Lee also served as a hostage negotiator for 18 years, most recently as the unit's assistant commander.
Captain Lee grew up and was educated in Latin America. As a result, he is a polyglot, fluent in Spanish, Portuguese and English, which helped develop and shape his multi-cultural perspective. He has been a resident of Bonita Springs since 1993.
Captain Lee remains committed to the community he serves through active outreach and community level involvement and participation.
Back To Command Staff