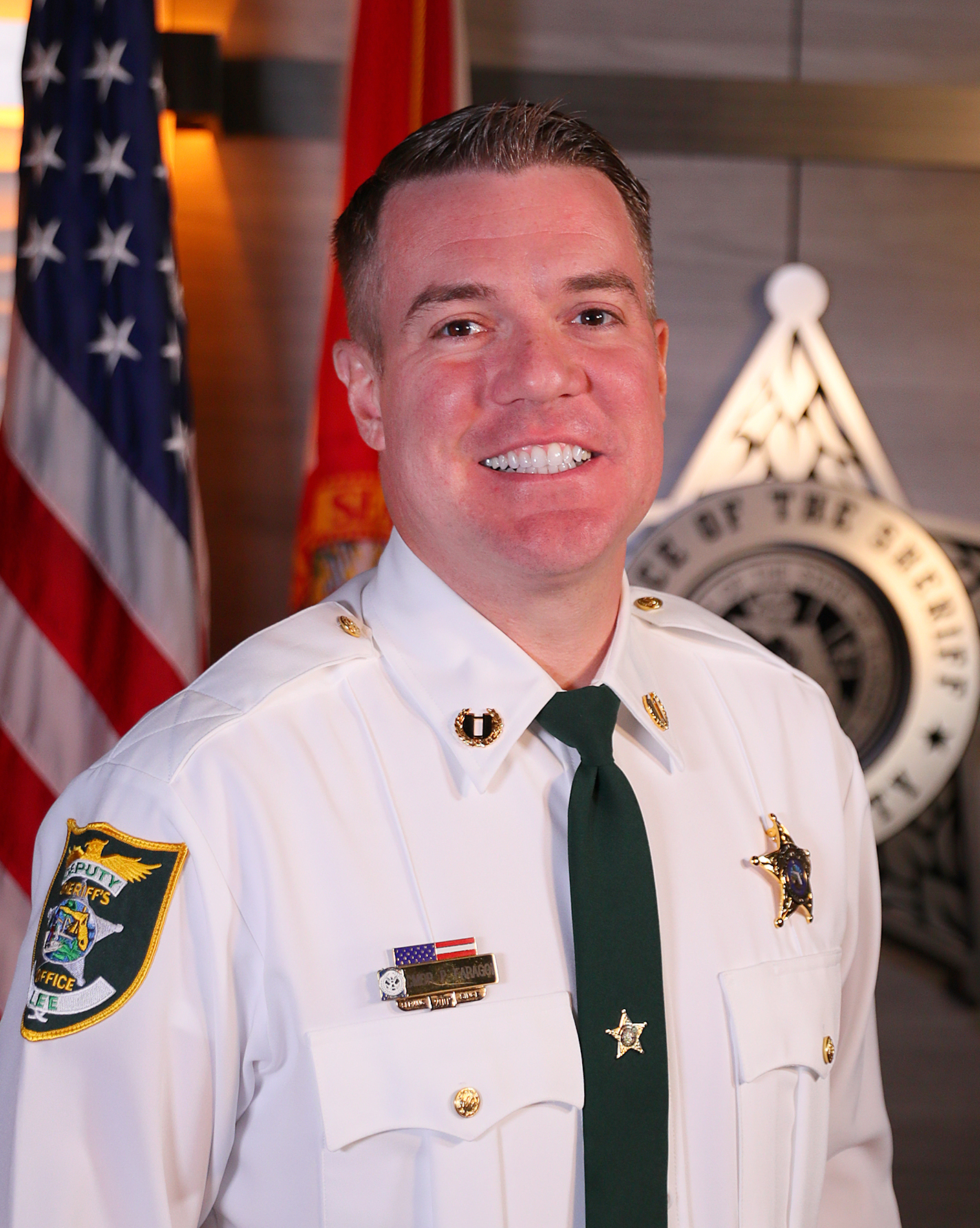 Major Paul Faragoi
Major Paul Faragoi began his career at the Lee County Sheriff's Office in May of 2005 and has worked in several areas within the Corrections Bureau since that time. After working as an Officer for 7 years at the Lee County Jail, he was promoted to the rank of Sergeant in November of 2012. As a shift Sergeant, his responsibilities included overseeing the operations of a shift at the Jail Facility. In August of 2015, he was reassigned to the Administrative Sergeant of the Lee County Jail where his tasks included supervising and overseeing Scheduling, Recreation, Medical/Attorney movement as well as the Facility Maintenance team.

In October of 2018, he was promoted to the rank of Lieutenant and took on a new role as the Ortiz Site Watch Commander. In April the following year, Major Faragoi transferred back to the Downtown Site to oversee the Adult Intake, Juvenile Intake and Release functions at the Jail Facility. Shortly thereafter, he was reassigned to the Corrections Services Division where he oversaw the contracted Medical Provider, Mental Health Units and Medical Billing.

Currently, Major Faragoi oversees the Corrections Bureau's Ortiz Site which includes the CORE Facility, CPU Compound, Inmate Services, Bureau Contracts, the Medical Provider and the Food Service Provider. Major Faragoi attended the National Jail Leadership Command Academy as well as many other career development courses and conferences throughout his career. Originally from Illinois, Major Faragoi has resided in Southwest Florida since 2004.
Back to Command Staff