In 2021, Sheriff Carmine Marceno created the Construction Special Investigations (CSI) initiative because of the rise in construction and development in Lee County.
Sgt. Morejon works directly with the construction industry on crime prevention and criminal investigations levels.
As Sgt. Morejon works cases, he'll inform and educate construction boards about what kinds of crimes are happening. Sgt. Morejon can then formulate a plan on how to prevent them.
A lot of construction thefts are crimes of opportunity. With the implementation of CSI, which allows us to be proactive instead of reactive, we can better safeguard the businesses and properties of Lee County residents.
Act Now to Prevent Construction Site Theft
The construction industry loses roughly $1 billion per year due to construction site theft.

The painful truth is that no job site is completely safe from a thief determined to take what doesn't belong to him. But most thieves don't want to work very hard. If you take the time and effort to make it more challenging for them, they'll look elsewhere.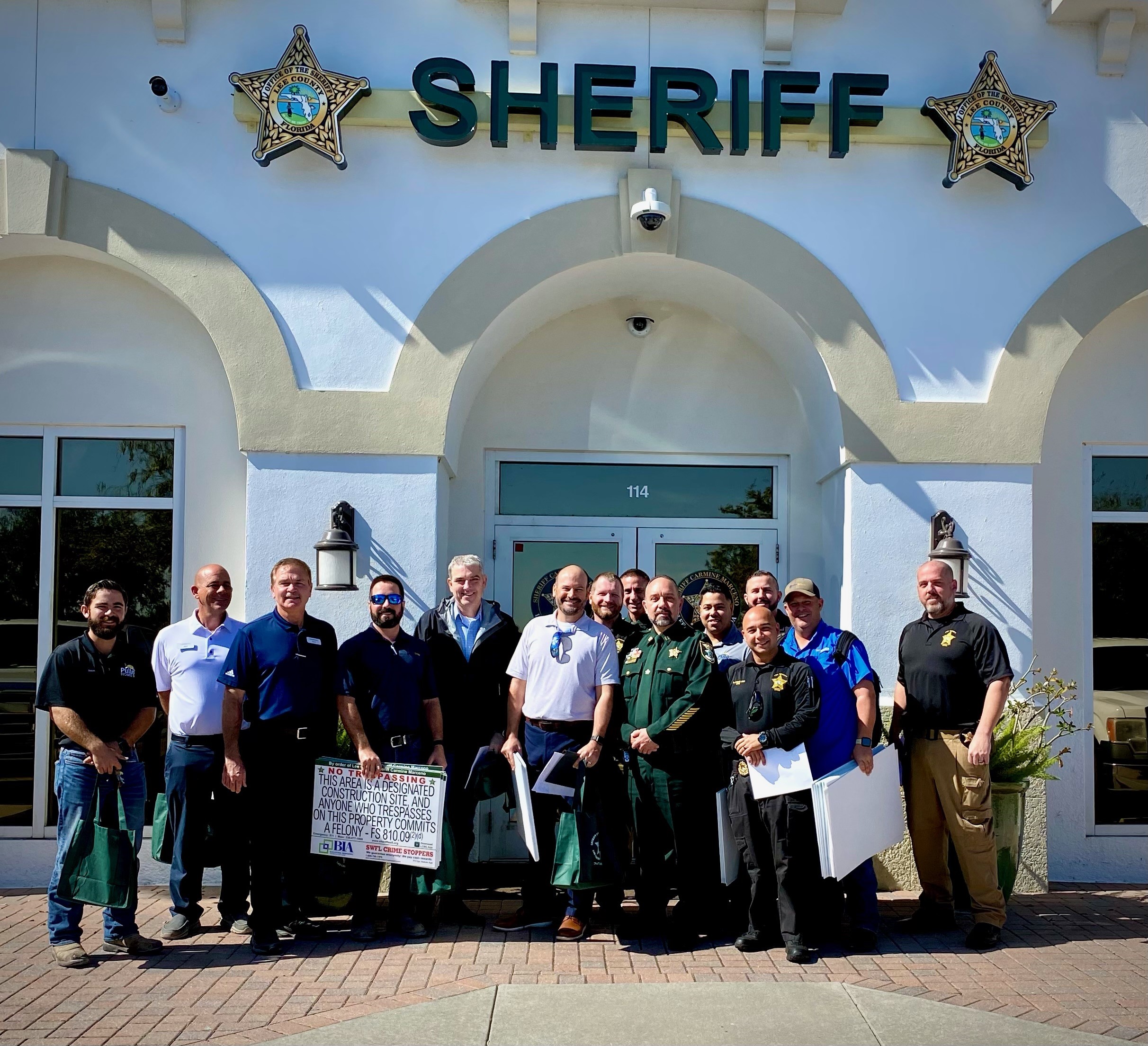 Things to Consider
• Install motion detector video surveillance and lights. Nowadays, there are inexpensive alternatives that are easy to set up and have the ability to run on solar power.
• You should secure your tools and materials at the end of the workday. Make sure your items are adequately secure with a heavy-duty lock.
• Plan out your material deliveries. Don't have your appliances or leave stacks of valuable materials sitting around delivered before doors and windows can secure the site.
• Befriend your neighbors and ask them if they wouldn't mind keeping an eye on the job site when you can't be there.
• Mark and photograph your equipment and record the serial numbers. This information is critical for both police reports and insurance claims.
• Install GPS on your most valuable pieces of construction equipment. This way, it will be easy to track the item if it's stolen.