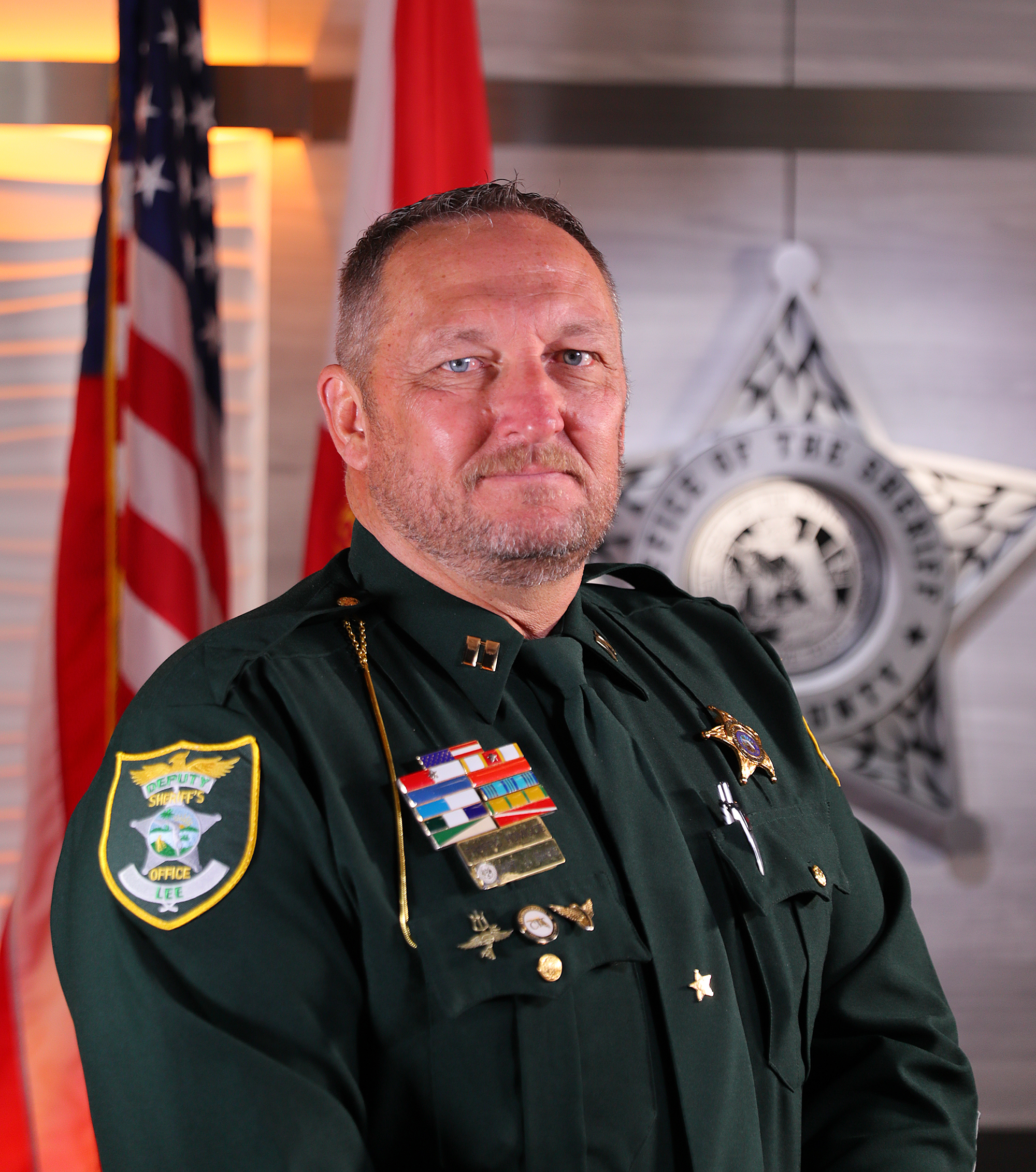 Commander Joseph Bass
Commander Joe Bass is the Court Operations Commander for the Lee County Sheriff's Office. The Commander holds both Florida Corrections and Law Enforcement certifications.
His current responsibilities include the operations associated with the Lee County Justice Center, Lee County Commissioners and all Lee County buildings in the downtown area.
Commander Bass began his career at the Lee County Sheriff's Office in 1992 as a corrections deputy. During his tenure, he has held various positions within the agency to include corrections deputy, patrol deputy, motorcycle deputy and detective. He is also a certified Advanced Crash Investigator, Traffic Homicide Investigator and Police Motorcycle Instructor.
Additionally, Commander Bass is a member of the Lee County Sheriff's Office Underwater Operations Unit that conducts search and recovery in the Southwest Florida waterways.
Commander Bass was awarded several commendations, including two lifesaving awards, the Exceptional Service Medal and Life Achievement medal. He is a fourth generation Floridian and attended Riverdale High School.
Commander Bass has been married to his wife Cheri for 28 years and have two sons; one of whom is a deputy for the Lee County Sheriff's Office. His youngest is still in high school and plans to attend college.
Back To Command Staff