The Lee County Sheriff's Office Traffic Unit is comprised of several components to include, a Motorcycle Unit, D.U.I. Enforcement Unit, and Traffic Homicide Investigative Unit. The primary function of the Traffic Unit is to investigate crashes within Lee County and conduct traffic enforcement as needed based on statistical data or public request.

Please use our listed links to request a traffic enforcement request or browse frequently asked questions pertaining to traffic related inquires.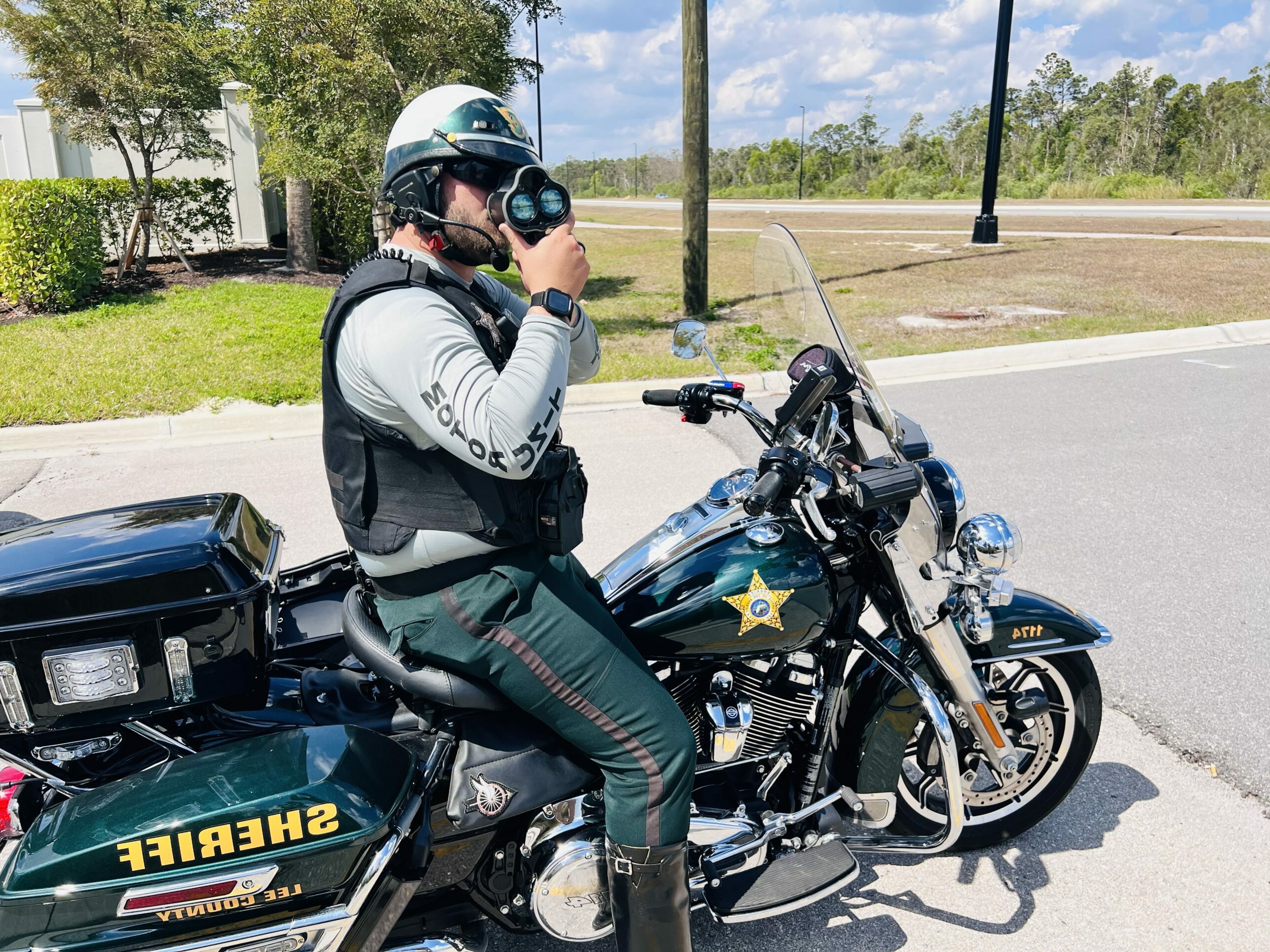 File a Traffic Report
Florida now allows drivers to to self-report traffic crashes online. Click here to see if you qualify. The simple-to-use online questionnaire will guide you or the driver through the completion of the report. Once completed, a copy of the Driver Self Report of Traffic Crash can be saved or printed for the driver's record keeping convenience. It's fast, simple to use, and the online process eliminates paperwork for the officer on scene.
Request Traffic Enforcement
Residents concerned about traffic problems in their neighborhoods are encouraged to contact their local patrol district office to report the issue and request an area check. You can go to the Contact Us tab to view our district boundary map and district contact information. Residents also can call the Traffic Unit at (239) 477-1636 to request enhanced enforcement.