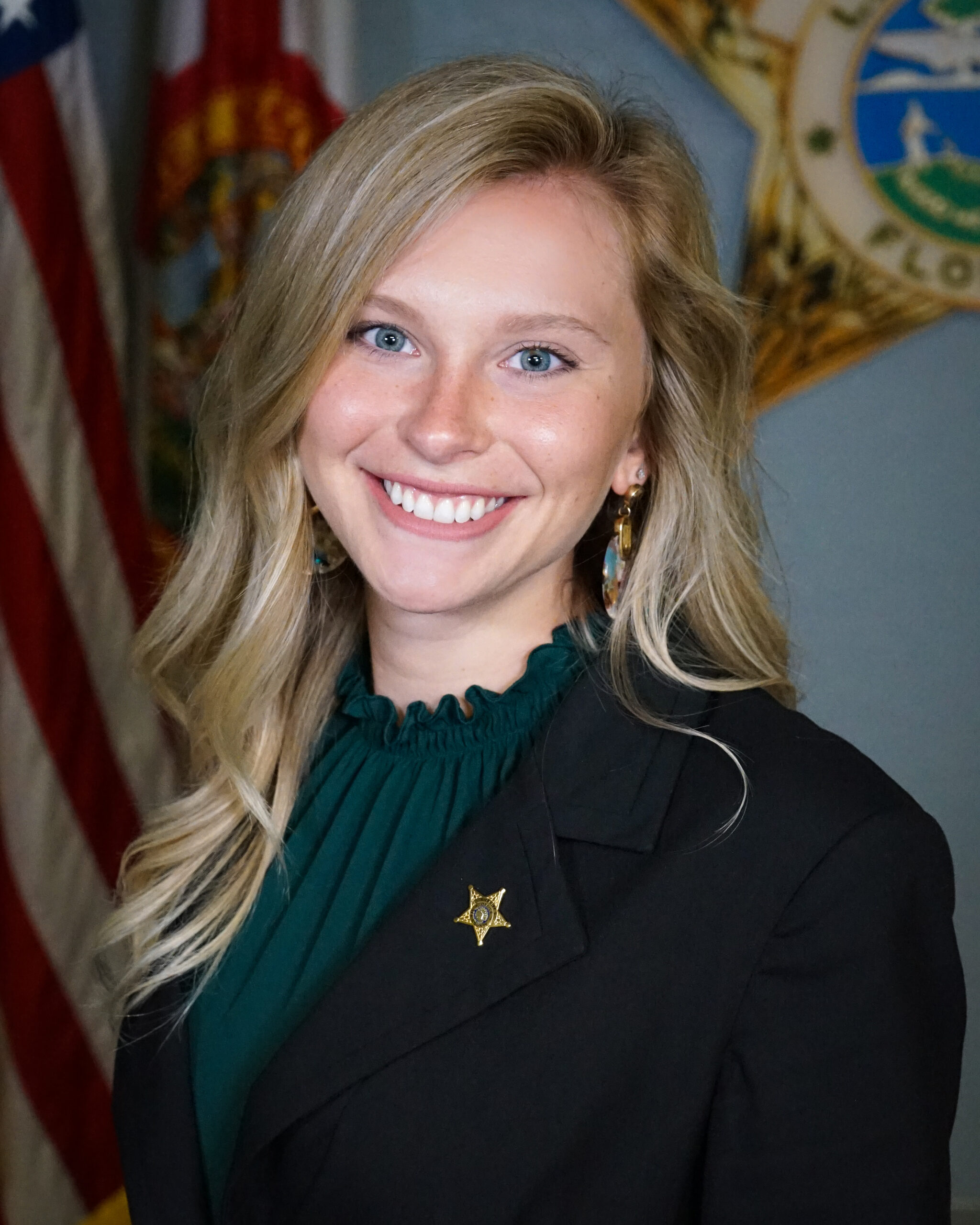 Caitlyn Mumma
Caitlyn Mumma joined the Public Information Office in May of 2018 immediately after graduating from Florida Gulf Coast University in Fort Myers.

During her four years at FGCU, Caitlyn was heavily involved in the Panhellenic Council. As a senior, she served as the Vice President of Communications. She held two different internships while attending classes full-time.

In 2017, Caitlyn was an intern at Lee County Emergency Management where she assisted in various tasks related to preparing for Hurricane Irma. In 2018, she accepted an internship at the Lee County Sheriff's Office in the Public Information Office.

In May of 2018, Caitlyn graduated with a dual degree in Criminal Justice and Forensic Studies and accepted a full-time position as a Public Information Officer at the Lee County Sheriff's Office.

Caitlyn is responsible for the official social media accounts for the sheriff's office in addition to the daily tasks as a PIO.
Back To Public Information Office