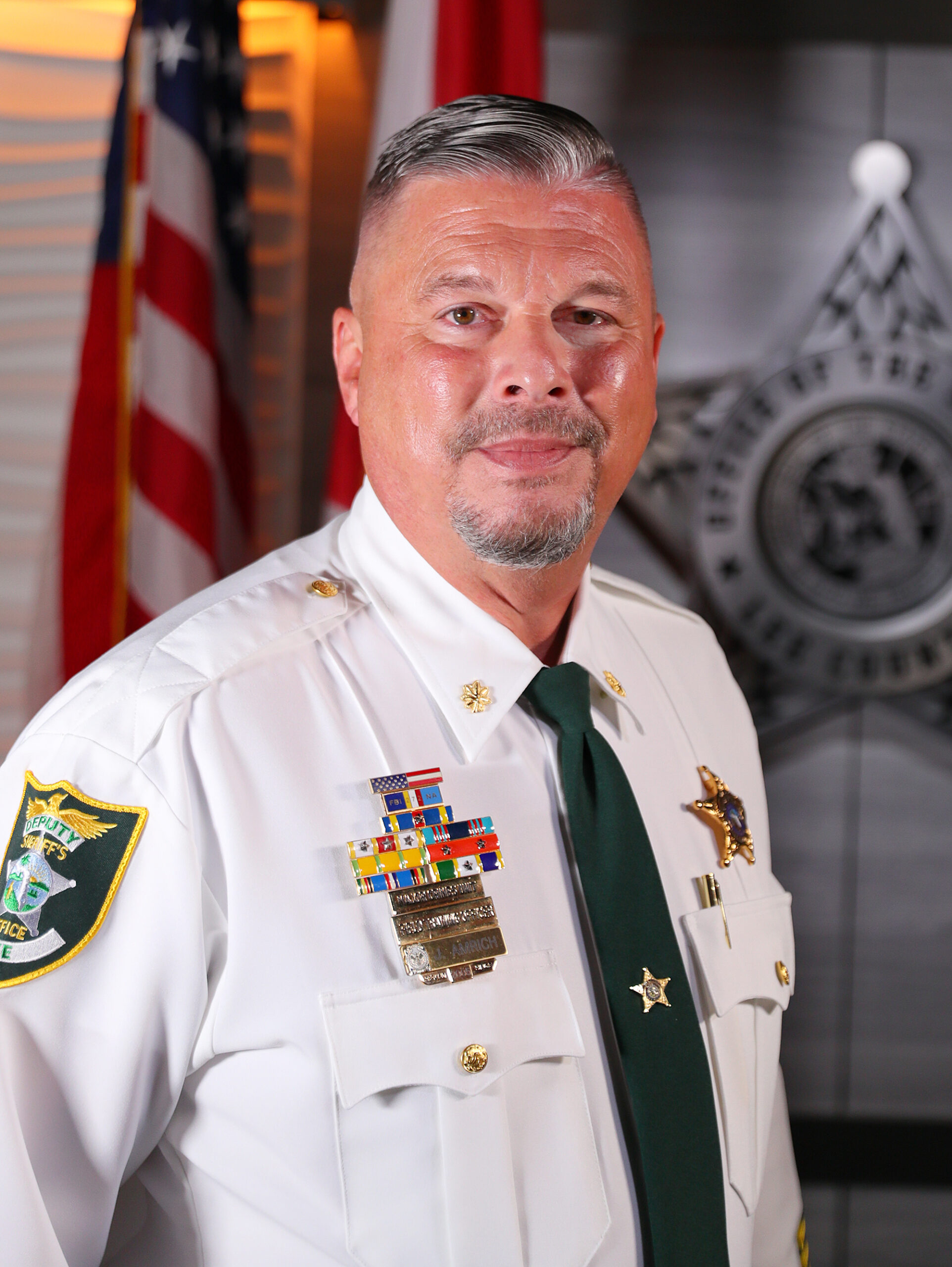 Major James Amrich
Major James Amrich began his law enforcement career in 2000 with the Monmouth County Sheriff's Office in Freehold, New Jersey where he served until 2005. He also was honorably discharged after serving in the United States Air Force and New Jersey National Guard as an In-Flight Refueling Operator from 1988 until 2003. During his time in the military, he was deployed for three tours in the Persian Gulf War (Desert Shield, Desert Storm and Enduring Freedom).
In 2005, Major Amrich relocated to Fort Myers and joined the Lee County Sheriff's Office as a law enforcement deputy. He has experience in Community Policing, Narcotics, Patrol, Homicide, Violent Crimes, Special Victims, Field Support and the Highway Interdiction Unit.
Major Amrich is a graduate of the FBI's National Academy (Session 272) in Quantico, Virginia.
Major Amrich is commander of the Criminal Investigations Bureau which includes Homicide, Violent Crimes, Special Victims Crimes, Economic Crimes, Narcotics, the Real Time Intelligence Center, Sexual Offender / Predator Unit, and Forensics.
Major Amrich resides in Cape Coral.
Back To Command Staff