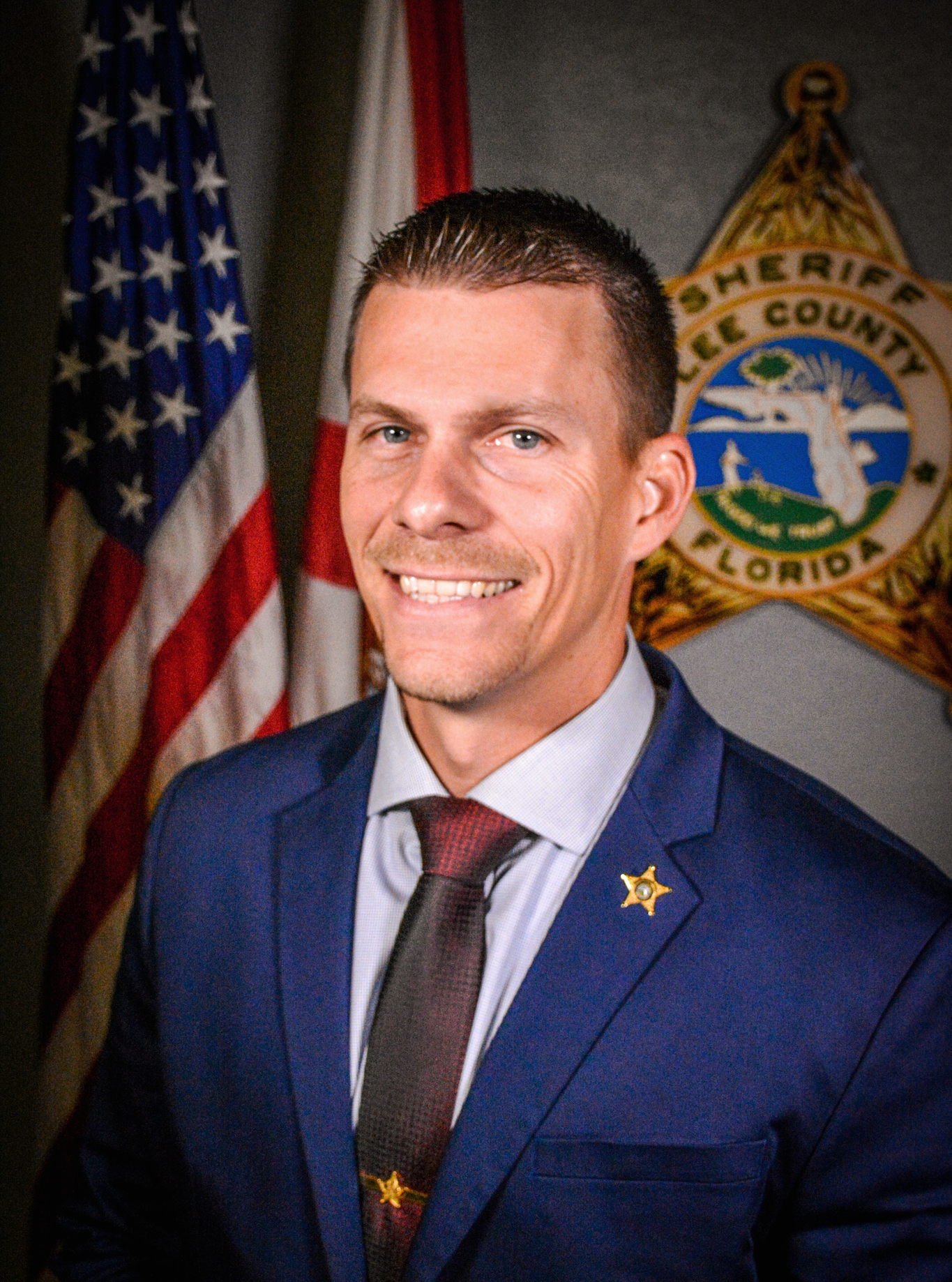 Commander James Heuglin
Commander Heuglin began his career with the Lee County Sheriff's Office in 2001 as a clerk in the Records Division while attending college full time. In 2005, he graduated from Florida Gulf Coast University with a Bachelor's Degree in Business Management. After graduating college, he enrolled into the Southwest Florida Public Service Academy and became a certified law enforcement officer, starting his law enforcement career on patrol in West District.


Commander Heuglin has worked in various units throughout the agency to include the Anti-Crime Unit, Street Crimes Unit, Gang Unit, Fugitive Warrants Unit, Field Support Unit, and Homicide Unit. He also spent many years as a Task Force Officer with the US Marshals Fugitive Task Force.


As a Captain, he oversaw the Special Investigations Division which consisted of running the day to day operations of the Real Time Intelligence Center, Electronic Surveillance Unit, Intelligence Unit, and currently serves as the Executive Officer to the Sheriff.


Commander Heuglin was a member of the Special Operations Unit for twelve years. During his time on SOU he led the Explosive Breaching Team, served as a Rappel Master, and finished his remaining three years as a Team Leader.


Commander Heuglin is married with two children. He enjoys coaching baseball and watching both kids play competitive sports.
Back to Command Staff