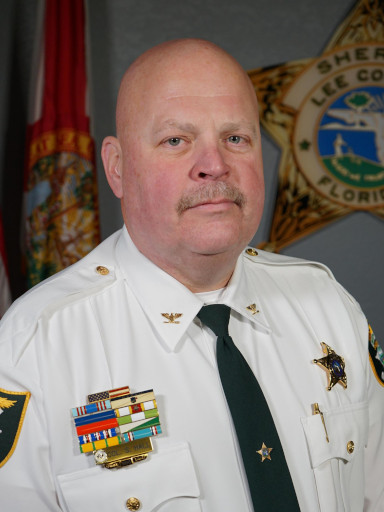 Colonel Scott Hall
Colonel Scott Hall began his career as a Corrections Officer with the New York State Department of Correctional Services in 1985 after being Honorably Discharged from the United States Air Force, where he served as a Security Police Officer.
Colonel Hall joined the Lee County Sheriff's Office as a Corrections Deputy in 1995. During his career he has held several specialty and supervisory positions, including Team Leader and Assistant Commander for the Correctional Emergency Response Team, Hostage Negotiation Team member and Florida Model Jail Standards Jail Inspector.
He was a member of Class #5 of the National Jail Leadership Command Academy in 2010 and served as a mentor twice for classes #8 and #11.
He currently is assigned to the Corrections Bureau overseeing our Jail facility, Court Operations and Civil Unit.
He resides in Cape Coral with his wife, Debbie.
Back To Command Staff