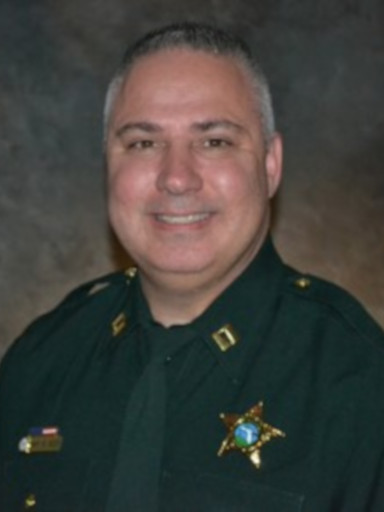 Captain Robert Gizzi
Captain Robert Gizzi has over two decades of law enforcement service and joined the Lee County Sheriff's Office in 2005 as a Patrol Deputy. Captain Gizzi started his law enforcement career in 1995 as a Minneapolis Police Officer in Minnesota.
He has held a wide range of positions, including roles in Criminal Investigations, Major Crimes, Economic Crimes and the Bomb Squad Unit where he was a Certified Bomb Technician. While in Minneapolis his duties included Patrol Officer and specialty assignments such as Narcotics / Vice Investigations, Traffic Enforcement, and Community Policing Officer.
He currently serves as Captain of the Civil Division.
He holds an associate's degree from North Hennepin Community College in Minnesota and has completed numerous advanced courses and certifications, including certification from the Force Science Institute in Force Science Analysis.
He is a military veteran, having served six years with the United States Army Reserves as a Track Vehicle Mechanic and Recovery Specialist. Captain Gizzi is married and has two sons, one of which works in the Lee County Sheriff's Office Law Enforcement Bureau. The other serves in the United States Air Force.
Back To Command Staff