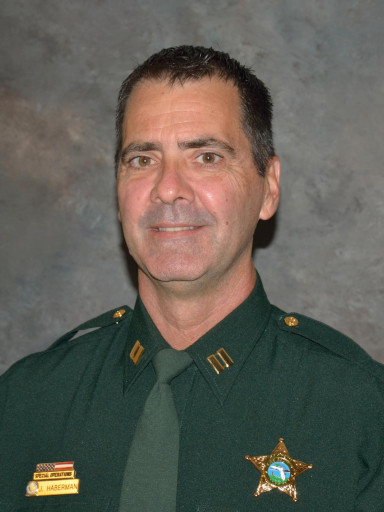 Captain John Haberman
Captain John Haberman began his career at the Lee County Sheriff's Office in 1998 as a Patrol Deputy after six years of service in the U.S. Army as a military policeman and a narcotics detective in their Criminal Investigations Division.
He later worked undercover in the Narcotics Unit, the regional Combined Law Enforcement Against Narcotics (CLEAN) Task Force and U.S. Drug Enforcement Administration Task Force, rising to the rank of Sergeant. As a Sergeant, he served as a Patrol supervisor and supervisor of the Intelligence Unit. He served three years as a Lieutenant in the Watch Commander Division before rising to the rank of Captain in the Patrol Bureau commanding the Central District.
He was an original member of the Waterborne Strike Team as well as an operator and Team Leader for the Special Operations Unit, where he served for 12 years.
A Florida native, Captain Haberman received his undergraduate degree in Interdisciplinary Studies from Hodges University and a Master's Degree in Criminal Justice from Florida Gulf Coast University. He is a member of the International Association of Chiefs of Police and serves on its National Police Administration Committee. Captain Haberman is also an adjunct instructor at the Southwest Florida Public Safety Academy concentrating in Defensive Tactics, Vehicle Operations, Physical Fitness and Tactical Operations.
Back To Command Staff