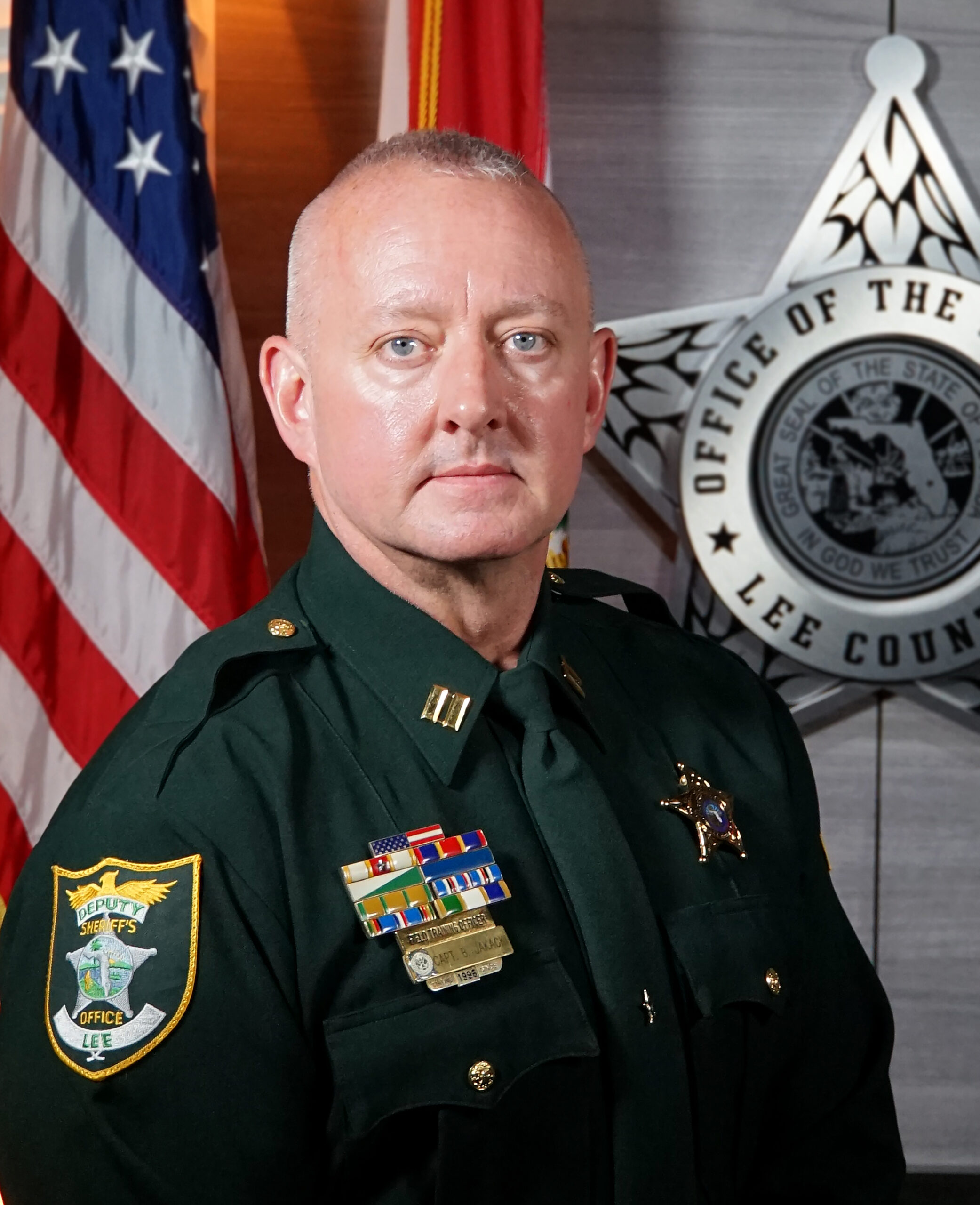 Captain Brian Jakacki
Captain Brian Jakacki began his career at the Lee County Sheriff's Office in 1996 as a Patrol Deputy after four years of service in the United States Marine Corps.
He worked patrol in West, Central and North Districts before his promotion to Criminal Investigation Detective in North and Central Districts. He attained the rank of Supervising Sergeant in Central District and Criminal Investigations Sergeant in Central District before reaching the rank of Lieutenant as Assistant Commander of the Civil Division. He later became Assistant District Commander of South District.
His current role is Commander and Captain of Gulf District. Captain Jakacki holds an Associates in Criminology degree from Florida SouthWestern and a Bachelor's degree in Interdisciplinary Studies from Hodges University. In his spare time, he enjoys sports, boating, fishing and spending time with his family.
Back To Command Staff